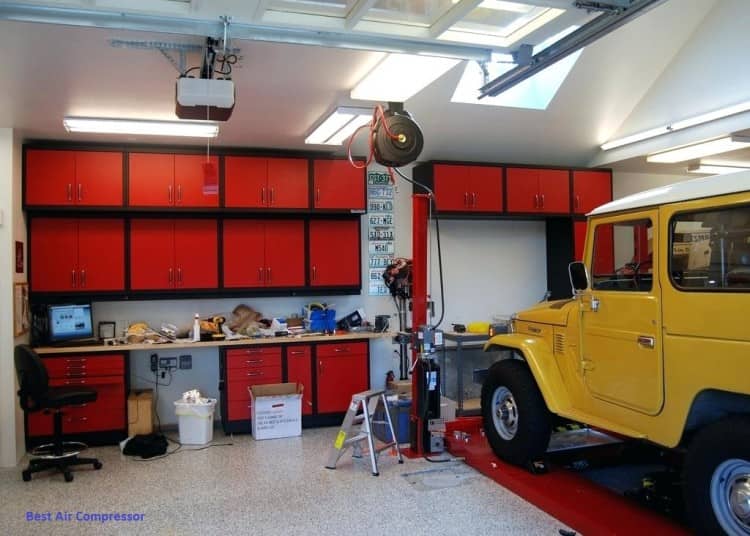 Stocking your garage is always a good idea because you might just be needing some or the other spare parts or tools for tasks. And trust us when we as experts say this – calling the mechanic in is not always a good idea. After all, even if you are comfortable calling the mechanic for the smallest of faults, he just might not take you seriously. Believe it or not, some of the mechanics do take the clients for a spin specially when it comes to smaller or meagre tasks. This is the reason why we have always recommended that you as an individual should have some tools or a mechanic kit of your own lying around in the garage. Without these and some other products, your garage is truly not complete at all. So, here is a list of all the things that you need to stock in your garage –
Starting off with the first things, we have the claw hammer – an integral part of the tool kit that should always be present in your mechanic shop or garage. Needless to say, it is the go to guy you need for hammering a nail or loosening it, whenever required. Indispensable to quite an extent, this is something which should surely be in your garage.

Wrench – When it comes to loosening bolts or really getting the jammed things out of the way, the wrench is the most trustworthy tool. It is the tool that every mechanic will carry and therefore, should always be lying around in your garage. It shouldn't be on the peripheral list at all or you might just find yourself quite helpless when it comes to repairing all by yourself.

Paint cans  – Might sound like something that you can do away with but here is the thing – when something requires repair and you are able to fix,the best way to cover the track is to do a paint job over it. Be it a car or anything else that required assistance, you can surely use some good paint cans to spray up and cover the job done like a boss.

When it comes to the DIY type of people, safety is the foremost and the most important concern. Needless to say, you need to be careful. With the bad boy gloves that offer full protection in any kind of mechanic job that you are trying to complete, you can work a bit more freely. These gloves should always be in the garage for any job to be kicked off. After all, health first and the rest can follow suite.

Extra oil – People are often asked what they mess up with most and their most common answer is handling the oil requirement of the machine or the bike or the car that they own. Whether it is oiling a part of the joint or using some motor oil for the engine – the extra bit of oil never hurts. From greasing to kick-starting machines in a spectacular manner, you never know when that extra bit of oil can be used well!

A normal ladder – How hard is it for you to fix things that are above your reach, say the ceiling light or may be the top of your truck where you can not get to , without much effort? There is always an advantage to have a ladder around which will not only help you reach the height you have not been able to, but also help you in accelerating the whole process like never before.

Collection of nails and screws – Well, you can not really work with a hammer, a wrench or any of the big tools without having the most basic of tools, the nails and the screws along with bolts. The screws, the nuts and the bolts are surely somethings that should always be lying around your garage. Whether it is hammering something to fix or just tightening the bolts to make sure that the things do not fall apart – nuts, nails and screws are required.

Last but not the least, you need to have a good air compressor. Of course with the limited space, you can not have an industry grade one lying in the spare space of the garage, but a compact and powerful one that gets the job done will do for the time being. You can visit https://aircompressors.reviews/ to check out some of the top models and their reviews.
Just make sure that you always have your garage well stocked with all the items that have been mentioned above and it will all fall around better for you – you will not be looking for tool assistance from anyone for short repair and mechanic jobs.