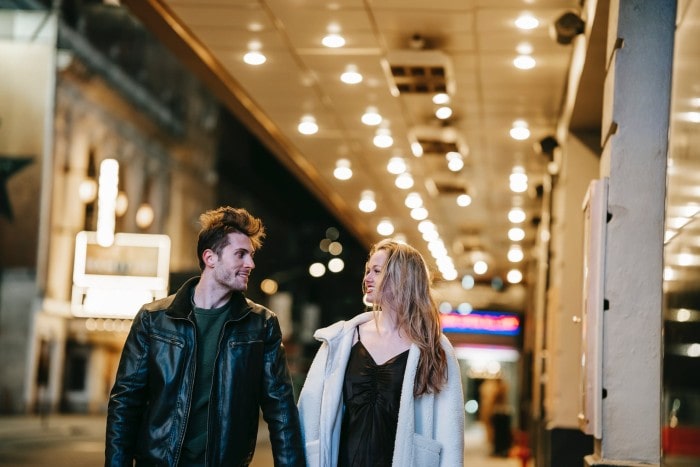 Say Goodbye to winter as it's about to just end. If you're sad about the fact that you can't wear winter clothing anymore, especially elegant jackets – think again. One of the most asked questions at this time of the year is "Can we wear leather jackets now?" and let me answer you – YES.
The idea of wearing leather jackets in summer is a little weird, we agree but leather jackets are one of the most versatile attire that you can wear anytime, any day, and for any occasion and you'll always slay. If you're planning on wearing a leather jacket this summer, go with that idea and slay your outfits. No one's going to judge you.
Make sure to choose leather jackets that are lightweight. Lightweight leather jackets are relaxing and won't be too hard to handle in this season. These jackets look stunning on you and feel extremely comfortable. Lightweight leather jackets are soft and comfortable so you don't have to worry about the scorching sun in the day.
You can wear as many lightweight leather jackets in summer as you want as they won't make you feel warm or overwhelmed. Normal leather jackets are very thick and would give you the worst experience in summer. On the other hand, make sure to use light colors if you're planning to wear leather jackets in summer. Avoid using dark-colored jackets like black and brown. Use soft color. Pick light colors so they can reflect the light back and not make you feel warm.
Also, if you're using motorcycle leather jackets, only then you can use these dark-colored leather jackets. As we know, the purpose of a motorcycle Custom Jacket is to protect you from the sun, dirt, and any accidents.
1. Coach Powder Pink Moto Leather Jacket for summer
Coach is one of the most respectable brands in the leather industry. As we know that leather jackets are more of an investment, make sure to buy one from a respectable and credible brand. Coach has the most lovable jackets of all time and recently its most trending one is this Powder pink Moto Leather Jacket. This leather jacket has a wide peak lapel collar, a front zippered style fastening, and full-length sleeves with zipper cuffs.
The jacket comes in an extremely cute powder pink color and consists of one chest zipper pocket, two buttoned flap pockets on the waist, and two inner pockets. The jacket has the most elegant style, has premium stitching, is lightweight, and is extremely comfortable to wear in summer.
2. Leather Skin Pink Studded Genuine Leather Summer Jacket
If you Google some of the best brands in the leather industry, you'll see Leather Skin on the top. Leather Skin is one of the most trusted, reliable, and stylish brands in the industry. Their collections are outstanding and the customers love them.
If you're looking for a lightweight, and stylish leather jackets to wear in summer that'd help you slay your outfit. Take a look at this Pink Studded Leather jacket by Leather Skin. This jacket is made up of high-quality and lightweight leather material. The jacket has a peak lapel collar, a front zipper style closure, and long sleeves with zippered cuffs. The jacket comes in a shadow pink color that would help you carry the jacket easily and comfortably in the summers. The studs on the jacket and its unique design are what make it a must-have attire in this summer season.
3. Guess Marciano Leather Appliqué Jacket
There is a range of brands that offers leather jackets but when it comes to Guess has, we all know that they have the best collection of leather jackets. One of their most trending leather jackets includes this one – the material is lightweight and has premium stitching. The jacket itself consists of a crew neck with a zipper-style front closure. The jacket comes in black color and has a shiny embroidered pattern on it. The jacket is one of the shiniest ones you'll find. The jacket has long sleeves with open hem cuffs and has a unique design.
The dark black embroidery brings out the charm in the face of the jacket. The jacket has two pockets on the sides and two on the inside. It is a lightweight jacket with perfect room to breathe and to ensure that you stay comfortable.
4. Cole Haan Italian Leather Asymmetrical Collarless Jacket
One of the most respectable and appreciated brands of leather material includes Cole Haan. If you've ever visited their website, you'll get an idea of their amazing range of leather jackets and other leather materials like bags.
One of the most trending apparel of Cole Haan is their amazing Italian Leather Asymmetrical jacket. This jacket comes in a light pinkish cream color that is soothing and relaxing to wear in the summer. This jacket is collarless, has a zipper front closure, and long sleeves with open hem cuffs. The jacket is comfortable to wear and would look elegant for all your casual whereabouts.
5. Diesel L-Cerys Women's Printed Leather Jacket
One of the brands that never disappoints is Diesel L-Cerys. The brand offers the most distinct and elegant attires that everyone else doesn't offer. One of the most loved attire of the brand at this moment is its women's printed leather jacket. The attire is distinct and is made up of high-quality and lightweight leather material. It has a round collar, a front zipper closure, and long sleeves with open hem cuffs.
Grab on to this amazing leather jacket and stand out of the crowd with this amazing one. This elegant design and lightweight jacket with premium stitching are what you need to slay this summer.
Conclusion
Leather jackets in winter are more like a tradition but wearing such leather jackets in summers sounds very weird. Let's break this stereotype and make sure to slay our summer outfits with the best and branded leather jackets.
Author Bio:
Kathleen Swafford Is An Experienced Blogger And A Professional Social Media Coach. She Provides a Range Of Technical Guidance For Women's And Men Custom Jackets Based on Her Expertise in Being a Traveler for Style and Fashion.