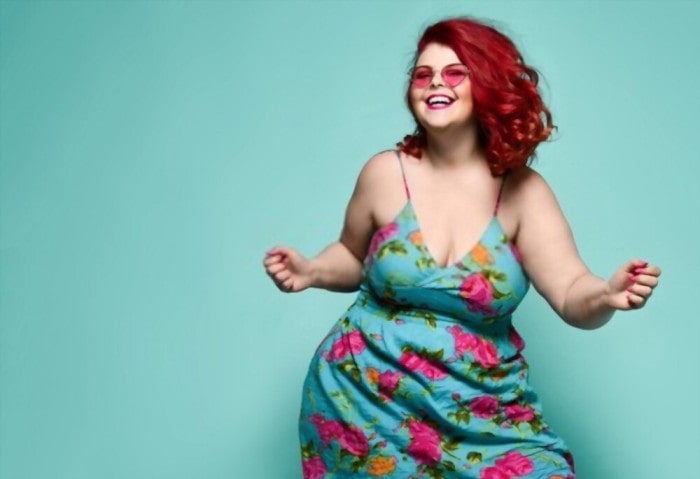 The scorching heat and high humidity level during Aussie summer have common tendencies to mess up with our wardrobe, especially for us ladies with curves. This season is like an ultimate sweat-control challenge, except it doesn't have to be anymore. Plunge straight into the deep end of summer fashion this year with the top 8 super trendy and chic plus-size outfit ideas which let you keep a healthy balance between comfort and summer!
Let's get right into it, shall we?
Yes! It's the perfect time to dive into the stylist plunge throughout the rave of this season's style blast. It's maybe exchanging your go-to tote for a colorful new bag and perhaps you are rethinking your accessories when the temp's aspiration, here are the top eight fashion rules of summer outfits to look over.
There are many ways to get your entire wardrobe ready for warm weather.
Outfit Idea #1: T-Shirt Dress with Side Pockets
Super trendy, breathable loose-fitted cotton or linen t-shirt dresses with cute sunglasses and a pair of your favorite boots are everything summer is about. From grocery shopping to a family day out, t-shirt dresses with side pockets are an epitome of comfort and style for ladies of curvier sides. If you want to give your shirt dress a bit of shape, add a belt around your waistline, and you're all set! Statement jewelry or cute neutral accessory add-ons can pull your look together for any parties and occasions.
Outfit Idea #2: Kimono Style Blazer Paired with Pencil Skirt
If you're wondering what to wear for semi-casual summer events that will elevate your style effortlessly, a blazer with kimono-style silhouettes can be exactly what you are looking for! For casual parties with your girls or dinner dates, a kimono-inspired blazer with a pencil skirt and a pair of stiletto is a super chic outfit option to give your style a bit of edge and acerbity.
Outfit Idea #3: Vibrant Maxi Dress with White Crop Top
Trendy sleeveless maxi dresses and pleated maxi skirts are nothing but iconic retro-style outfits for summer in Australia. Get your trendy plus size clothing, as you know, plus-size fashionistas worldwide already adore the idea of ultimate comfort and functionality of maxi dresses and skirts. But how about pairing them with only a single piece of a plain white tee or crop top?
You can turn your maxi skirt in your tee or wear a flowy, sleeveless maxi dress on top of it. Get your favorite sneakers or flat gladiators, and voila- a complete summer look! This look is just super cute and chic for brunches and lakeside picnics, don't you think?
Outfit Idea #4: Off-the-Shoulder
If you're a fan of off-the-shoulder tops and dresses, this is your time to shine! From casual outings to big parties and weddings, off-the-shoulder cuts can instantly give you a gorgeous look.
From 2020 onwards, we have seen off-the-shoulder plus-size dresses with more flounce, new silhouettes, and voluminous sleeves. Since the massive popularity of off-shoulder dresses isn't dying out anytime soon, get your summer closet ready for some lightweight linen off-the-shoulder gowns and dresses for a summer vacay or beach vibe.
Outfit Idea #5: Tees and Mom Jeans
Comfy tees and mom jeans or distressed jeans are now ultimate summer staples for all body shapes and types, but more specifically with curvy ladies out there. This simple yet timeless pair with a cute bucket bag or saddlebag is a go-to street fashion style for summer. Give this super chic and low-effort a bit of tinge with vibrant cat-eye glasses, a boho hair scarf, and a cute ponytail tied by a big scrunchie.
Complete this classic look with a pair of white sneakers! For days of sudden frozen yogurt cravings and day outing plans with friends- this look is just what you need.
Outfit Idea #6: Satin Silhouettes
With many chic and "girl next door" outfit choices, you also need something bold and smocking summer outfits. For lavish parties, weddings, and fun date nights, satin dresses with long trains and exotic silhouettes are aging like a fine wine with time.
Play with different color palettes, cuts, and silhouettes with velvety silk dresses, from a simple a-line mini dress to a long mermaid or trumpet shapes. You can turn heads with lightweight drapes, breathable fabrics, and glossy textures with summer-ready satin dresses.
Outfit Idea #7: Midaxi or Summer Hemlines
Sometimes, you don't want to go too casual, nor do you want to look overdressed for an occasion. For a trendy and sophisticated look for both office and parties, you have midaxi or summer hemlines. For a floaty summer style with a feminine appeal, summer hemlines with cute ruffle works are elegant choices. And, the best point about this dress is, it can flaunt your body shape and your favorite shoes in the best way possible!
From boots to flat sandals, summer hemlines go with any style and personal touch. From tropical tones like mauve, peach to floral prints, you can't go wrong with these dresses.
Outfit Idea #8: Gingham Dress
This piece of retro charm is blowing up the plus-size fashion industry as one of the summer must-haves in 2021 and beyond, as one of the most versatile prints of all time, for all body types. From runways, lazy brunches to fancy dinner- you can't go wrong with gingham dresses! You can go bold with a high stiletto and dark lipstick for a bit hipster look, or go with a mild-natural makeup look for a chic, "girl next door" vibe!
Ok, so it's 90 degrees outside, yet you need to cover up for your summer duty. Add a super light jacket or kimono to your summer outfit circle for added cuteness without the flame. Look for options in breathable materials like crochet or gauze.
Author Bio:
Liam Barnard is a freelance writer, social media marketer, and independent blogger who writes about sustainability, technology, globalization, finance, and home improvement. He aspires to become a professional writer and make a difference in society and the world we live in. He is always enthusiastic about promoting brands like KitaKu. They are specialized in providing trendy plus size clothing in unique plus size casual, cruise wear clothing for  women.