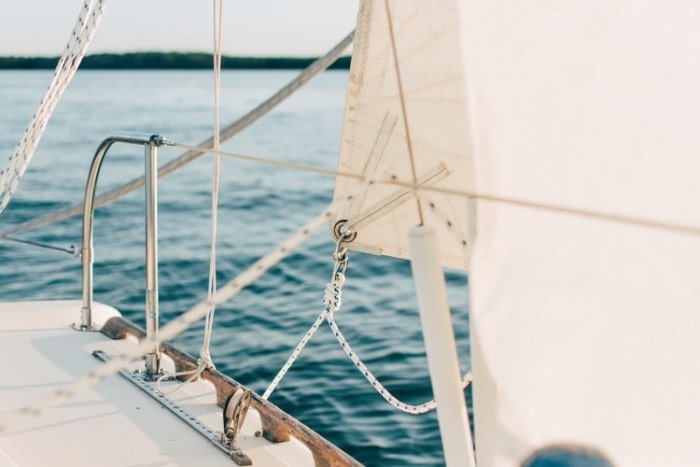 Fresh air, countless shades of blue, and the thrill of taking the helm for the first time—boating is a great way to enjoy the outdoors. And as COVID-19 limits several forms of leisure and recreation, it's not surprising to see that boating has risen in popularity. Whether you are looking for a laidback trip with the family, or a chance to teach your children new skills, boating is a great (and safe) way to make new memories during the pandemic.
Boating in Arizona
Arizona may be known as the Grand Canyon State, but there are plenty of beautiful lakes to enjoy in the area.
1. Lake Pleasant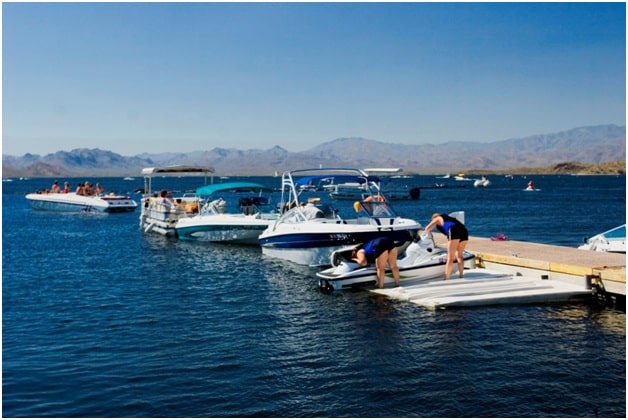 Great for: a fuss-free boating escape near the city
It is Phoenix's biggest lake and just an hour north of the heart of the city. With a shoreline that stretches over 114 miles, a 10-lane boat ramp, and marinas that let you rent a boat in Lake Pleasant, this recreation hub is perfect for a quick, simple boating escape with the family. You'll also find other amenities such as picnic tables, grills, restaurants, and a general store for your convenience.
What to do: sailing, hiking, fishing, camping, house boating, and scuba diving
Important information: The entrance fee per vehicle is $7. Per vessel, Lake Pleasant charges $4 for motorized boats and $2 for non-motorized boats.
2. Lake Havasu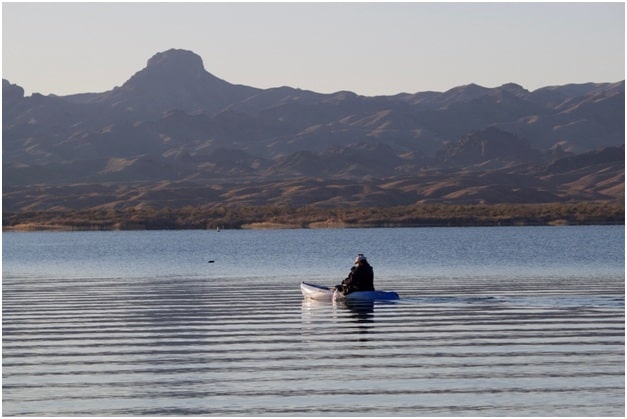 Great for: an adventure-filled family holiday
This spot is called the "The Personal Watercraft Capital of the World," boasting some of the industry's most significant events, businesses, and influencers. If you're after an exciting adventure with your kids, look no further—Lake Havasu does not have restrictions on boat sizes or speed, except in certain zones. On the other hand, it's also ideal for a relaxing day out with the family, with the lake's calm and clean waters.
Important information: From Mondays to Thursdays, the entrance fee per vehicle is $15, while from Fridays to Sundays, as well as on public holidays, the entrance fee per vehicle is $20.
3. Tempe Town Lake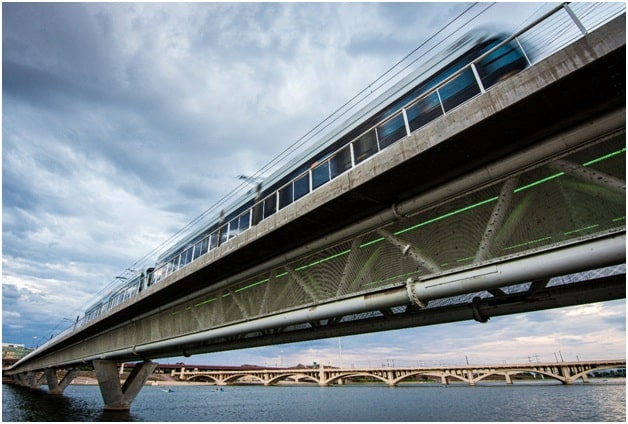 Great for: a quick getaway in the heart of the city
A beautiful oasis located right in Tempe City. The lake stretches more than 2 miles, with several attractions such as parks, volleyball courts, and the Tempe Center for the Arts built along its shore. Rentals are available for donut boats, electric boats, pedal boats, kayaks, and more, so you'll have a great day with the family. You can also bring your watercraft, but make sure to apply for a permit online. Do note, however, that swimming is not allowed at Tempe Town Lake.
What to do: fishing, sailing, rowing, kayaking, and biking
Important information: Tempe offers different types of passes. The daily pass costs $10, while the annual pass costs $25 for residents and $50 for non-residents.
4. Blue Ridge Reservoir
Great for: a quiet day outdoors
Colorful trees dot the waterline of this picturesque reservoir. A remote spot located in the Mogollon Rim area, Blue Ridge is the perfect place for a quiet day out with your little ones—it isn't as crowded as other lakes, and boats are restricted to 10 horsepower or less.
What to do: fishing, kayaking, nature viewing, hiking, and paddleboarding
Important information: Only boats with 10 horsepower or less are allowed.
5. Roper Lake
Great for: an activity-filled day
Located in Roper Lake State Park, there are many things to do with the family. Start the day boating. On the east side of the lake, you'll find the boat ramp and boat trailer parking. For lunch, head to one of the ramadas to enjoy a BBQ with the family—the East Group Ramada has a great view of the lake. Your little ones can busy themselves and find the animals in Roper Lake's downloadable word search activity sheet.
What to do: swimming, fishing, wildlife viewing, camping, and boating
Important information: The entrance fee per vehicle is $10.
Is boating safe even with the pandemic?
The answer is yes. It is a safe activity as long as protocols are followed. Aside from the usual water safety rules, here are some other things to remember when going boating during the pandemic:
Stay informed. Make sure to research each spot's COVID protocols before paying a visit.
Only go boating with people who share the same household as yours. Do not invite guests, family friends, or relatives who live separately from you.
Practice social distancing—don't forget to keep at least six feet of distance between yourself and others.
Because distancing is still essential when boating, do not anchor close to another boat. Doing so places you and your family near other people.
Sanitize your hands often, especially when coming into contact with items that many other people touch, such as fuel pumps.
Make sure you bring alcohol-based sanitizer when boarding the boat, as soap and water might not be readily available.
Wear a face mask when around others, such as when you're loading and docking the boat.
Keep your boat clean by making sure to disinfect it. The CDC recommends using an EPA-registered disinfectant on high-touch surfaces. Keep in mind that some disinfectants can harm certain parts of your boat. Don't forget to give your boat a good wash-down after applying disinfectant to avoid damage.
Author Bio:
Jason Scott is a Recreation Activities Coordinator for Westside Recreation, a boating, jet ski, and luxury car rental company in Arizona. Even outside work, Jason enjoys travelling, extreme adventure, and water sports.