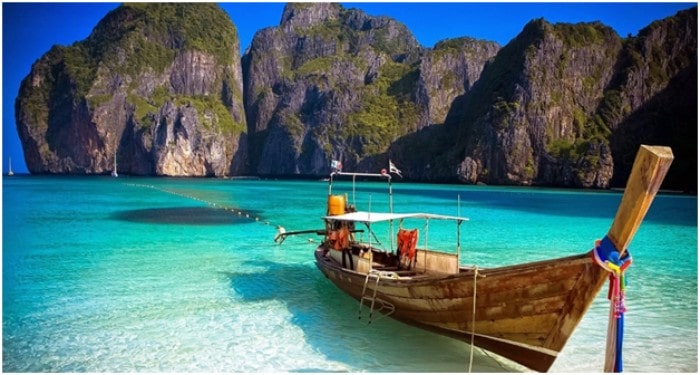 Summer is the season in which people travel the most. There are endless options to visit as world is full of beautiful spots. Here we shall mention a few of the tourist destinations that you can visit in this summer.
Grand Canyon, Arizona:
Grand Canyon used to be the most crowded place in summer. You can do hiking. You can witness the entire landscape of this beautiful place by travelling through railways. You can plan your entire summer here and get a lifetime enjoyment with beautiful memories.
Rome, Italy:
Rome is the place that you can explore all on your own. There are many best spots that you can visit in Rome. It is recommended to visit outdoors in Rome in order to have a pleasant and fun experience.
Whistler, Canada:
Mountains of Whistler are the ideal spot for hiking. Summer is the best season to hike in the pleasant scene of mountains.
San Diego, California:
San Diego is one of the most beautiful cities in the state of California. It has the same season throughout the year. You can plan any day any time in this city. San Diego is the vibrant city with full of life. There is always hustle in this city. There are always music and festivals happening in it.There are some beautiful museums and parks with greenery that you can visit to have a pleasant impact. It is the city that is most visited in summer so you can plan your trip to experience the real life.
Nova Scotia, Canada:
If you want to visit Canada then summer is the best time. Nova Scotia is the lovely place to visit in this summer. You can enjoy the water activities that include rafting, swimmingetc. If you want to know about the culture of Canada then June, July and August are the best months because in these months, there are numerous cultural events and activities in which culture of Canada is celebrated with joy.
Maldives:
Maldives is famous for the amazing islands. There are about 1200 islands in Maldive.Summer is the best time to visit the Maldives due to an amazing dry season. There are beautiful blue seas, amazing water sports and fascinating beaches that you serves as the best sight. It is recommended to must visit Maldives in summer because it is only in summer in which you can observe and enjoy the aquatic life.
Zermatt, Switzerland:
Switzerland is the land of lush green meadows. There are beautiful parks, mountains that serve as great tourist spot. You can enjoy hiking and even mountain biking in the lovely valleys of Switzerland. If you are a beginner, even then you can do hiking.
Iceland:
Iceland is the best place to visit in summer season. You can witness some amazing festivals in summer. There are lovely hiking trails that you can visit throughout the island.
Seattle, Washington:
If you are a coffee lover then Seattle is the best place to visit this summer. Though hotel rates are high in Seattle but lovely sea view is worthy to spend for. If you are confused about the month, then July and August are the best months.
Marseille, France:
Marseille is the port city that is why it is the hub of trade. This city is full of colors and there is always hustle and bustle. You can enjoy the beautiful climate of Marseille in June and July. There is a rich culture and heritage that you can enjoy in Marseille. It is recommended to make hotel reservations prior visiting the Marseille in summer.
Anchorage, Alaska:
Anchorage is the ideal destination in summer. There are rich heritage centers located in Anchorage that you can visit. There is no issue of temperature n summer as Anchorage has got the ideal temperature. So you can do boating, rafting, swimming and all other water related activities that you wish to do. You can even see the beautiful landscape through railroad that must be a great sight.
Amalfi coast, Italy:
Amalfi coast in Italy is the most beautiful tourist destination that anybody can wish to go. There is extremely amazing picturesque beauty that is breathtaking. Because of overwhelming beauty and rich heritage, Amalfi coast is listen as UNESCO World Heritage sites. It is the favorite destination of people of Italy in summers. So plan to go Amalfi coast this summer for having the memorable time of your life there.
Greenland:
If you want to have an amazing boat trip then Greenland is the idea destination for you. You will have a fun experience encountering the whales, walruses and other sea creatures.
Cappadocia:
Some amazing caves are one of the unique features of Cappadocia. Thecivilization of Cappadocia traces back to the Islamic civilization. If you are a lover of history and curious to view the caves and rocky formations then Cappadocia is one of the finest tourist destinations so mark it in your trip lost this summer.
London:
London is considered as city with pleasant weather. There are so many festivals that are celebrated in London throughout the year, Tourists love to attend these festivals and keep visiting London throughout the year. It has an amazing environment and the most beautiful thing is that everyone can associate him/herself with this beautiful city. London always welcomes its tourists with open hands. So it is the must visit place.
Cape Town:
Cape Town is one of the most visited tourist destinations in the summers because of its pleasant dry season. Moreover, Cape Town is cheap as compared to other tourist places. There are beautiful mountains with fun activities that you can do by visiting there.
New Zealand:
If you are a person who is allergic to cold weather and also you are from some Asian region then New Zealand is finest spot for you to escape winters in Asia because New Zealand has summer season when there is winter in Asia. New Zealand is famous for its awesome landscapes and scenic views.
Author Bio:
Arslan Haider is author of the above blog. He has done his Bachelor in Computer Science from University of Wah. He is a professional Guest Blogger and loves to write on Lifestyle and Travelling blogs like "best parks in Chicago".