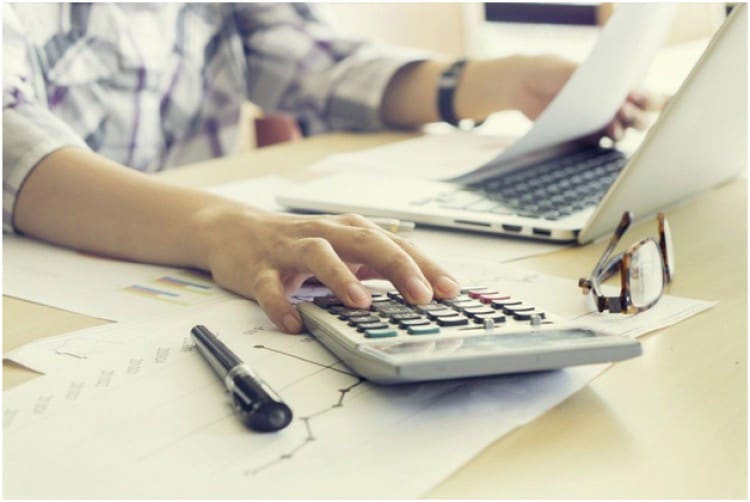 Search Engine Optimization is a major in like the third gear of your car to drive the highway to success. It does not produce results within days; instead, it takes around four to six months to show the Google rankings. Once it did, you can welcome a huge traffic on your site and a rising rate of conversions.
However, to be Google's apple of eye you need to arm up with some of the fruitful techniques and strategies of SEO. You need to ponder on the way the Google algorithms work and what aspects are proven beneficial to accelerate optimization.
From the technique to compose headers to extracting information, every step must be taken in the right direction. You need to know about the right set of tools and strategies before dipping hands in performing optimization of your brand. So, here is a list of top five SEO tips to fill your optimization bullet with the right set of bullets to shoot the highest ranking positions.
SEO Tips For Site Development
If you start analyzing your business from scratch keeping SEO in focus, you will be able to bring potential in a short period. Therefore, when you develop your site you have to ponder on certain aspects including the domain name. Your domain name must be interesting and relevant to your niche. It must have a keyword played to make it easily searchable.
Secondly, you must have consulted a reliable host, but it would be better if you recheck the services he is offering. Because as per the SEO strategies you have to keep your site up and running all around the year no downtime and no delays in loading pages.
Thirdly, you have to select themes that are attractive and niche-specific. You have to be careful about the interface of your site and choose colors that are eye pleasing and soothing. From the patterns to the color intensities, graphics to navigational buttons everything must be aligned according to the SEO strategies that are to provide ease in functionality and captivation in theme for the visitors.
Fresh and Optimize Content
In search engine optimization, content is placed at the top of the bar highlighting its significance in bringing better SEO rankings. You need to be more interactive and useful to gather potential customers closer to your site. You have to keep a check on your audience and learn about their likes and dislikes. You have to understand their needs and demands when composing content for your site.
Moreover, you have to keep the quality fresh and engaging. You must learn to add rich information that is sourced from reputable sites and resources. Moreover, you need to build your content foundation on the preferences of your target audience. Address commonly faced problems and come up with a problem solving keeping your services in the limelight.
Keyword Research and Relevancy
Keywords are like a backbone to your SEO campaign. Everything revolves around the effective use of key phrases including long and short tail keywords. You need to grab some of the high-ranking keywords to create your content marketing campaign accordingly. The keywords are those search queries that online visitors make on Google. If you manage to know exactly what a particular group of visitors is typing to get on a certain range of services, you will be able to bring your site in the relevant searches; hence giving a boost to your onsite traffic.
Keep Your Posts And Site Mobile Friendly
Responsiveness is a must to have feature. You need to keep your branding asset mobile friendly if you want maximum visitors and users to interact with your business. According, to Statista, by the year 2020, the total amount of smartphone users will be 2.87 billion. Hence, a huge percentage of active buyers and potential users prefer smartphones to browse and interact with a company. Furthermore, as per the Google Overview report around 70% of the traffic will be from mobile phones in the coming times. So, you cannot ignore the significance of transforming your site making it responsive and user-friendly.
Must Have SEO Tools
Once you master the basic techniques of performing search engine optimization of your brand you need to get your hands on some of the advantageous and professional SEO tools. Among the important ones Google Keyword Planners enjoy the foremost position, It will guide you about the right keywords shoeing you individual rankings of each keyword.
Next is Google Pagespeed Insight to indicate you about the loading time your site is taking and the prime factors creating the major hindrance. Thirdly, you have to use the MOZ listing score to know where your site stands. All of these analytics will eventually help you in bringing prosperity in your SEO campaign and generating potential outcomes.
Apart from these tools, Moz Link Explorer, Google Trends, Ahrefs' Backlink Checker and Bing Webmaster Tools + Google Search Console tools are also recommended by many professionals. Each of these tools provides a comprehensive insight either in graphical format or in a tabular form about the growth and productivity of your website. You can accelerate the effectiveness of your campaign by getting to know about every loophole.
Wrap Up
Follow these techniques and bring a massive change in the performance of your business. You must keep pace with the ever growing competition going on in the online world. You have to stay ahead of the curve and improve your site rankings.
Do follow two of the most important tips- one is to keep your target audience closer and know what can please them. Secondly, you must gather relevant and high ranking keywords to form the basis of your content and to produce more backlinks. Lastly, do not follow the trends blindly, instead set up your own standards to prosperity.