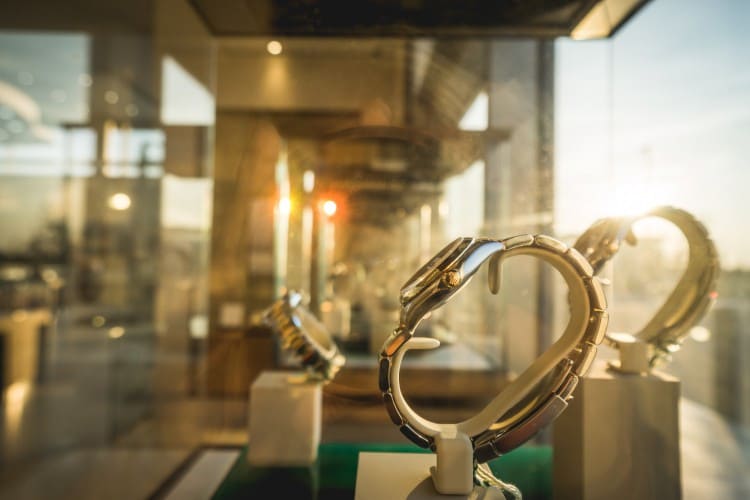 The watch market has taken an interesting turn over the last couple of years. It's not just low to mid-range watches that are being sold online. Luxury watchmakers such as Tag Heuer and Bulgari are investing a lot of money in building out e-commerce stores for their watches.
There's sure to be an increase in sales and the number of e-commerce stores selling watches. What does that mean for you?
You need to make sure that your watch store can be found when people are searching for your products. That's why you need to invest in SEO solutions for your site.
Most of the clicks go to the top search results, so it's important to be there. Follow this guide on the top SEO solutions that will help you do just that.
1. Know Your Audience
Everything starts with your users. You have to know what they like, what they don't like, how they shop and how they search.
Right now, it's millennials that are driving the watch industry's online sales. Do you plan to cater to that audience? Are you looking to sell to baby boomers who appreciate nice watches?
These are two different audiences with different expectations and online shopping habits. Baby boomers will have high expectations of customer service and will shop on desktop devices. Millennials will buy via mobile devices.
You also want to make a list of the likely search terms that they'll use to find your products. They're likely to shop for specific products like Omega Speedmaster Moonwatch as well as broad watch terms and brands.
2. Add Value with Your Blog
Do you have a blog on your watch website? If so, great. If not, why not?
A blog can do so much for your watch store. It can show your expertise in watches or in a particular brand of watches that you sell.
Not only is that, but sites that have a blog more likely to appear in search results than ones that don't. You're giving your site a much better chance to be found online.
If you don't know what to write, do some research and find out what people are looking for in watches. You'll find that people want to know the difference between different types of watches like Cartier and Rolex.
3. Use Analytics
You'll have no idea how to improve your work if you don't know where you're at. Analytics plays an important role in each of these SEO solutions.
There are plenty of analytics tools out there, such as Google Analytics and Google Search Console. Google Analytics tells you how much traffic your site gets, where it's coming from, and how long they stay on your site.
You can set up goals to track conversions and email sign-ups as well.
Search Console shows you how your site appears in search engines. You can find out what search terms people are using to find your site, and where your site appears in search results.
Both tools are necessary to make sure you're getting the most out of your search investment.
4. Keyword Research
Your first step was to create a list of likely search terms that people would use to get to your website. Now is the time to find the data to support your thinking or completely surprise you.
You want to make sure that you're using keywords that get enough searches but aren't too broad. You might think that ranking for watches would be a great thing. Sure, you'll get a lot of impressions, but you don't know why people are looking up watches.
They could be looking for watches for sale, used watches, or watch repair shops. In your case, you want to be more specific, but not so specific that no one is searching for that term.
For example, 'what is good affordable watch brands' is a popular search term, and it is specific. You know exactly what the person is looking for so you can position your site and keywords to answer the question and get a new customer.
5. Focus Your Website on the Users
When you're working on SEO solutions, it becomes easy to forget about the user experience. You want your site to convert that traffic, right?
Your users have very high expectations of your website's design. They expect it to be fast and they want it to be easy to use.
A poorly designed site will impact your SEO. For example, slower sites are likely to appear lower in search results.
6. Know the Technical Side of SEO
SEO can be technical at times, but there are tools that make it easy to do without learning code.
Your job is to tell search engines what a page is about. You do that through your content, the title of the page, and through the meta descriptions.
You need to have all of these items completed, along with the appropriate keywords and related keywords appearing naturally in the text.
7. Optimize Images
One of the technical aspects of SEO that you need to be aware of is image optimization. You want to make sure that images are compressed so they are easy to load.
The alt-text of images needs to be filled in. That tells search engines what the image is about and it tells users what the image is in case it doesn't load.
8. Reviews Matter to Search Engines and Users
You're probably aware that reviews can have a huge impact on your conversions.
Did you know that reviews matter to search engines, too? Search engines are inclined to show the most relevant results to users. If someone is looking for the best watch under $200, search engines will take the most reviewed watches under $200 and show those results.
SEO Solutions for Your Business
If you want traffic from search engines, you need to learn how to leverage SEO to improve your search results.
These SEO solutions will help you form the foundation of a good search strategy. Just know that you need to be patient and consistent before you see real results.
Do you want more great tips about SEO? Check out this guide that shows you how to improve on-page SEO on your site.