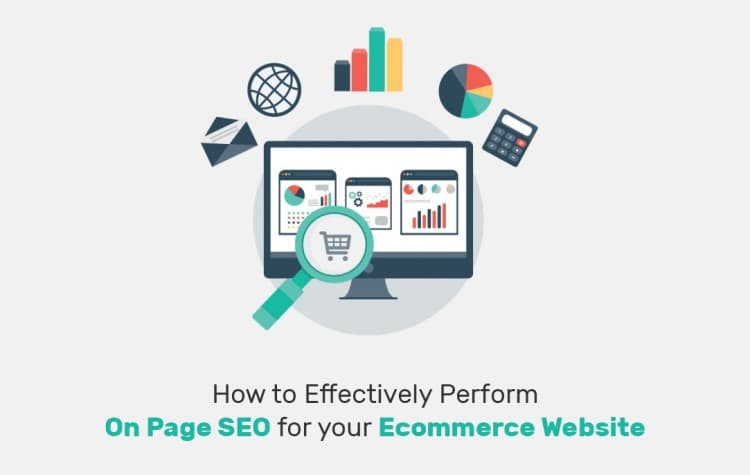 Did you know, up to 35% of consumers begin product discovery with a search engine?
And about 85% of consumers visit your website through organic listings while using desktop
The Search Engine Optimization can result in bringing the highest ROI to any e-commerce website. And, organic traffic is no doubt the best kind of traffic: free and recurring.
So, if your site isn't optimized for search engine, you are leaving traffic and money on the table.
In today's guide, we are sharing ways to optimize your e-commerce website SEO.
Let's dive in:
Step 1: Choosing the Right Keywords.
Before we dive into technical steps, it is important to understand how to choose the right keywords for your store.
We have already shared an article titled "How To Do Keyword Research Of E-Commerce Website" to help you understand the concept in detail.
The two most important points that should be kept in mind while doing keyword research for e-commerce website is keyword difficulty i.e. how hard it will be to rank in search results.
And, search traffic that is how often people use a certain keyword.
Step 2: Optimize Product and Category Pages:
Once you have done keyword research, you have completed a major portion of your tasks.
Now, it is the time to optimize the selected keywords in the right places. Here a few places where your keywords should be optimized:
1. In the URL:
It is good to place your primary keyword in the URL and make URL readable and SEO-friendly.
2. In Heading Tags:
Optimizing main keywords in h1 heading tag and related search terms in <h2> and <h3> tags aids in improving ranking quickly.
3. In Body Copy:
If you want to make your site Google friendly, then optimize your product description with keywords. This will help Google understand what your product is all about. Try to right at least words in the product category and sub-category pages and include your keywords minimum 2-3 times.
4. In ALT Text:
Google bot can't read images and they rely on ALT text to understand what it is about. This gives you another spot where you can insert your keywords and create your place in Google search results.
5. In metadata:
It is also an option to optimize keywords in metadata, although it doesn't impact your rankings directly, it can improve click-through rate.
Step 3: On Page for Product Pages:
Just like category pages, you can also optimize your product pages to get their rankings, simply remember the two differences mentioned below:
–  You don't need a banner image for product images
–  Try to write 1000 words at least for the products which are in top sellers.
Step 4: Improve Site Structure and Navigation:
Site structure and navigation also play an important role in boosting the traffic of your e-commerce website. Hence, it is crucial to tighten up your site navigation once you are done with keyword research and optimization of category pages.
Here are two golden rules to achieve good navigation for your website:
– Make everything scalable.
– Every page should be 3 clicks or less than that from other pages.
Step 5: Perform Technical SEO Audit:
Perform technical SEO audit of your site or get this task done by some professional. Through a technical SEO audit, you can find issues like:
 Broken Links
 Duplicate Content
 Problems with title or description
 Missing alt text
The audit can be performed best SEO Tools that Every Digital Marketer Must be Using like SEMRush, Ahrefs, DeepCrawl, SEOmator and more.
Apart from this, the ecommerce website also suffers a lot from the duplicate content issue, which is mainly because of two reasons i.e. search pages and category pages with lots of options like color, price, size. Make sure that you fix thin and duplicate content on your website.
Also, it is profitable to use internal links to boost the rankings and search traffic for product and category pages.
Internal linking help in two ways:
– It offers easier navigation through your site
– It aids in passing page authority from one page to another.
Step 6: Optimize Website's Speed: 
Last, but not the least, optimizing website speed is imperative for ecommerce store as it often suffers from low-speed issue due to quite a large number of pages.
Every second your website takes to load, cost you 7% of conversions. It has been found in a study that 70% of users abandon your website if it takes more than 3 seconds to load. There are several tools like Google Insights, Pingdom and GTMetrix through which can find both desktop and mobile speed your website.
There are several ways and tips to increase your website speed, some of these include:
Get a better hosting provider
Install a plugin for caching
Compress large files.
So, this was all about how to perform on-page for your e-commerce website. Don't forget to monitor your results from time to time to keep a track on your rankings and traffic.
I hope you will find this article useful.
Author Bio-
Shruchi Nagar is a Content Writer & Marketer who firmly works at F5 Buddy Office. Her Passion for helping others in Content Marketing is appreciable and along with content Marketing she helps in technical SEO and Digital Marketing Services as well.