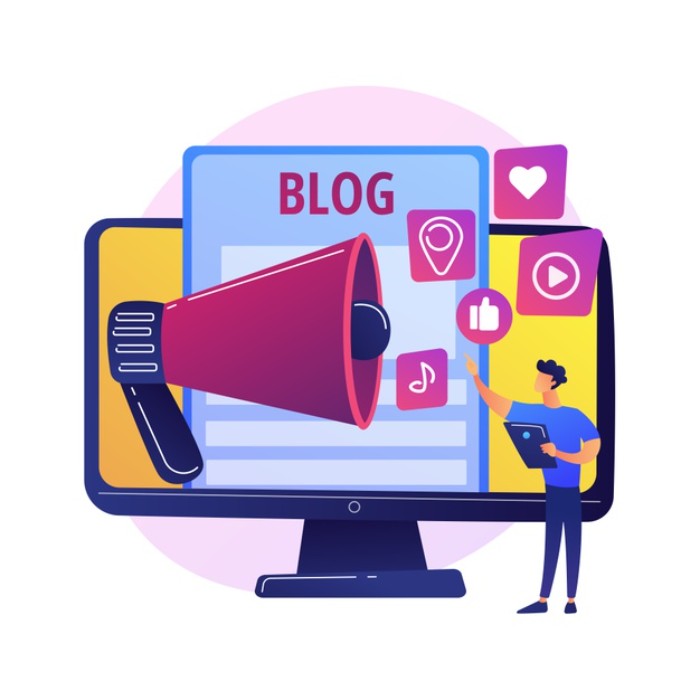 Blogging has turned out to be the No.1 form of online content marketing. Whether you are a small business owner or a non-profit leader, blogging is a key tool to grow your business over the web.
But choosing the right blogging platform is a very daunting task. WordPress and Blogger are the two most popular blogging platforms to choose from to get started with your own blog. They both offer a plethora of designs and functions which can be very confusing for newbie bloggers to choose the best one for their blog development.
In this article, let's have a closer look at the comparison between the two for a more precise analysis and then choose the best one.
1. Blogger Vs WordPress: Ownership
Blogger is a Google product. If you have a Google account, you can sign up instantly and are free to start your own blog. But, in this case, the owner of your blog is not you, but Google. Google has the rights to shut down or restrict access to your blog anywhere anytime.
For WordPress, you are the master of your blog. You will have the full access to your WordPress website, so you can decide how long you want to see your blog and when to delete it.
2. Blogger Vs WordPress: Pricing
Blogger is free to use platform and attracts most bloggers to use its services. You can create your own blog from the sub domain and hosting, themes without spending a single penny.
WordPress, on the other hand, is cost effective to start a new blog. You will need to pay separately for hosting and to buy a domain name. There are numerous premium themes and plugins available which you can use to design your website and grow your business. You can choose to spend as little as you like and can start your own blog.
3. Blogger Vs WordPress: Control and Usability
If you want to set up your blog quickly with minimum and no hosting issues and straightforward setup process, Blogger is your platform to choose for. But Blogger provides the minimum control over the look and the design you can use. So, if you want your website to be unique and attention-grabbing, Blogger is not for you.
However, WordPress takes a long time to set up, but has the long-term advantages of control. It allows you to add more features and functionalities that are specific to your blog. Once your WordPress website is installed, you have a total control over the functionalities of your blog. There's hardly anything you can't control on WordPress.
4. Blogger Vs WordPress: Features and Functionality
Adding extra features and functionalities will help your website to stand out from the crowd. Blogger is an easy platform for start-ups and newbies.
Blogger offers a number of essential features needed to start a blog, but it can't compare the wide range of functionalities that WordPress offers.WordPress has tons of plugins and add-on features that help your website look amazing and easy to use.
5. Blogger Vs WordPress: Themes
Blogger offers a number of free themes to choose from or you can also purchase premium Blogger templates from Blogger developers.
With WordPress, you can create a stunning blog with the ready-to-use templates than Blogger. You can buy themes from WordPress developers or through theme markets. WordPress itself has a lot to offer when it comes to themes. WordPress themes are far more superior to the Blogger themes with great features, layouts and much more.
Pros and Cons of Blogger and WordPress to Choose the Best One
Choosing a right blogging platform for your blog is a tough decision to make. So, we are here with the Pros and Cons of WordPress and Blogger. Check them out and choose the best one.
Pros and Cons of Blogger
Pros:
Blogger is free and easy to use.
It has an easy to use interface that helps even the technically challenged people to easily create an amazing blog.
Another exciting feature of Blogger is that you can connect your Blogger account to your Google Adsense and analytics for seamless tracking of your blog.
Cons:
Blogger offers a lot of basic features, but they do not offer a lot of options for advanced bloggers.
Bloggers blogs are not much flexible and are restricted to only what Google blogger interface will allow you to do.
Upgrading any blog in blogger is somewhat tricky.
Pros and Cons of WordPress
Pros:
WordPress gives you full control over how your blog will look.
It offers thousands of themes and plugins to create your blog. If not, you can download from a number of pre-built themes and plugins available in the directory.
You will have your own domain name that will look your blog more professional.
Cons:
If you are not technical, then setting WordPress from initial is daunting.
Since it is a self-hosted platform, the maintenance is a little
As compared to the blogger, it is more expensive.
If you are just starting your blog, we recommend you to choose Blogger, and if you seriously want to start your blog with more advanced options and want to make money with blogging then we recommend WordPress for you. Make a decision and choose the right one for you.