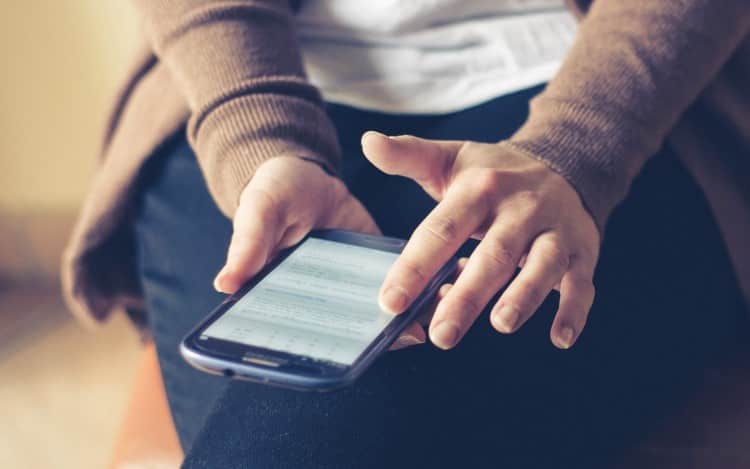 In the era where mobiles are going to be the major source of interaction between your online business platform and the customers; a strong mobile presence is undeniable in order to secure success in the long run amidst changing trends. The idea of mobile web app is making its place in the minds of many business heads with its affordability and appreciable results that had been recorded so long.
Before you really look forward for the web development services there are certainly many questions which need to be answered. This may include numerous factors say targeted audience, intended purpose and available budget for executing the same. Well, this is all going to be about a mobile web app, viewing it from different perspectives, differentiating and then making out the picture of its use in the bet form for you. Where everything is now turning out to be bit weird with much similar terms appearing on the screen but possessing the thin line of difference, we would look in to clear the doubts that still prevail.
How is a Mobile Web App Different?
Everyone is well aware of the functioning of a website. Therefore, keeping aside that let's put on some light on mobile web apps. Appearing extremely similar to any native apps, mobile web apps are actually different in the way they are built and rendered. These are easily accessible being able to be viewed from a mobile web browser. They are actually websites that function, look and feel like native apps. The implementation for them on the back end is the major element creating the difference.
Web Apps Vs Websites
Differentiating a web app and a website is the trickiest issue. The line of difference is really thin yet not negligible. Well, when web applications and websites are considered the active and passive user engagement is the key point of difference. A website being an Internet resource avails you a passive user experiences on the other hand, a personal time line, chat module, e Commerce etc. counts up to a web application.
Mobile Web App Vs Mobile Website
Well now, it is even difficult to explain how a mobile website and a mobile web application may be different. With little to no interactive functionality, mobile websites are composed of pages with media and textual information that can be viewed on a mobile in a convenient manner. On the other hand, a mobile web app (application) is not just an excellent display but also an interactive collection of mobile-optimized user experience features.
Also, web pages in many cases are known to be distorted on a mobile phone not being mobile-optimized and therefore, can be regarded perfect for desktops only. Mobile web apps are designed well to overcome all these factors creating a hollow duct in a perfect user experience.
Winning Over Native Apps
Unlike native apps, any responsive mobile web app would be easily available through the web browser on your phone. There are many that get easier with a web app and serve you just like a native app does. Although this problem had been dealt well with the idea of progressive web apps; being accessible through web browsers, web apps would however be of no use without Internet. Native apps seem to take away the reign in that case, being able to work even without Internet, and making up an experience as per the best potentials of the mobile device.
At the same time if you consider OS compatibility and internal device storage of mobile, native apps may fail to hit the eye in all cases. Where as a web app will allow the use of excellent features regardless of the OS used in your mobile device, eliminating the need of installation and saves the internal storage of the phone also. A web app will easily fit into all hardware and OS functionalities allowing a better experience for you.  Also, both a native app and a web app get the same exposure among users. And yes this may be through different ways (which include campaigns and other SEO tactics and tecniques).
Mobile Web App Vs Hybrid App
Hybrid apps were named as per their characteristics which keep them running in between those of web apps and native apps. Just like a web app this app exists within a browser however, this is a different one from any other browsers. Also, it does not have a free and complete access to the device. And like in the case of a native app, it needs to be installed and occupies the internal storage of a device; being accessible either online or offline.
Well now, if you are seeking in for more user engagement by asking them to install your app on the phone, you are likely to move on for hybrid apps. This more acceptable as the app can be a accessed by the users unreliable on the data connection and would initiate action by them with the push-notification feature. But then at the same time the excellent working of progressive web apps drives away the need of anything else.
Progressive Web Apps: Making It Smoother
HTML5 web apps had absolutely been a progressive evolution in the world of applications. With their enhanced functionality there suspected to be a perfect substitute for the idea of a regular mobile web app and the queued up advantages it offers. With its points standing strong in front of the hybrid and native apps, their upbringing is going to be an evolutionary step for users around the world and developers as well.
PWAs would be a two way experience, being searchable on the web and capable of being installed on the device. You can create an app icon on the home screen by clicking on the "create a bookmark" link available in the browser menu. The separate convenient UI and considerable functionalities would turn a progressive app into almost a hybrid app.
There had already been many examples of progressive web apps before you. However, to clarify in a better manner, below mentioned are the average functionalities that and average HTML5 web application would let you experience:
Work Offline
Push Notifications
Change layout and orientation settings as per the screen size you desire.
React to all data types (this includes accelerometer output, speed recognition, touch gesture etc.)
Access to camera, geolocation, battery status, device vibration etc.
Summing up, choosing a mobile web app would always prove to be a successful decision in the rapidly building up mobile-oriented world. Though there are some exceptional features that vary, a mobile web app is perfectly reliable and substitutable in comparison to any other applications. When you want to hit all the points at the same time, this is indeed the best pick for you.