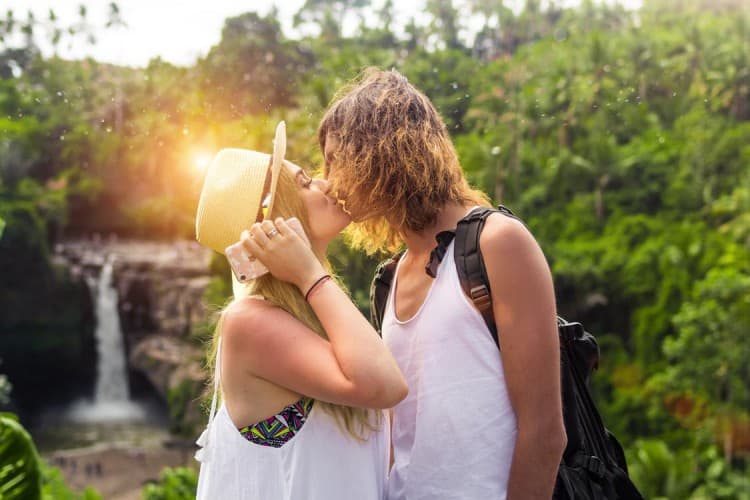 Honeymoon is the most memorable time in a couple's life. It only happens once. Therefore, it has to be special. But gone are the days when people spend huge amounts on just their honeymoon. Couples would rather spend it on things like a home, car, and children's future education. This has lead to people looking for budget destinations in the world. However, just because they are low budget does not mean they aren't special. In fact, this trend has given rise travel destinations that are magical on experience and realistic on budget. So, if you are getting married and the honeymoon is round the corner, here are the top 10 budget honeymoon destinations in the world that you can choose from.
Malaysia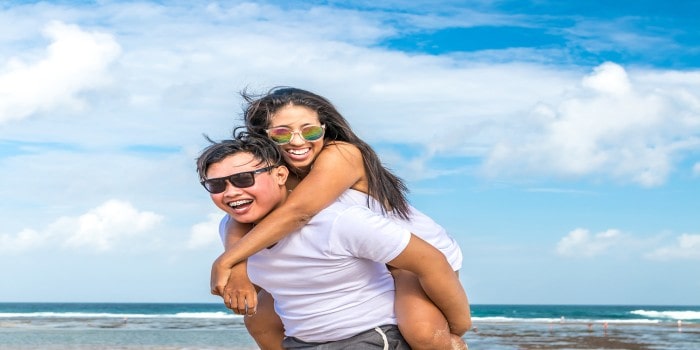 Not for nothing is Malaysia one of Southeast Asia's top holiday destination. This awesome place actually has an economy that runs on tourism. So, you know this place will also be great for honeymooners. Malaysia is made up of many islands, so, once you're done enjoying the great attractions, shopping and cuisine, you can literally escape away to the many island paradises around. Here, you can enjoy water sports, lazy beaches, spa treatments, and other island adventures.
Thailand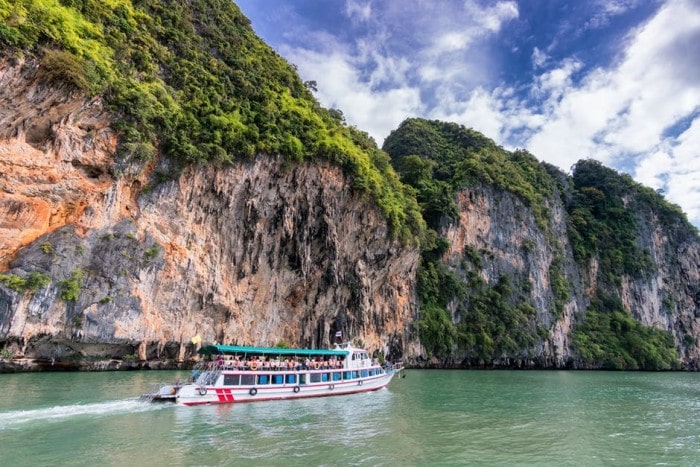 Looking to live it up on your honeymoon? Thailand is the place to be. This is the place where the world comes to party. A lively nightlife, party beaches, wonderful attractions, romantic islands and an amazing cuisine, Thailand has all the content that make for a great budget honeymoon destinations. Plus, getting to Thailand is hassle-free thanks to its easy visa requirements, and cheap airline prices. The best places here are Pattaya, Phuket, and Bangkok.
Greece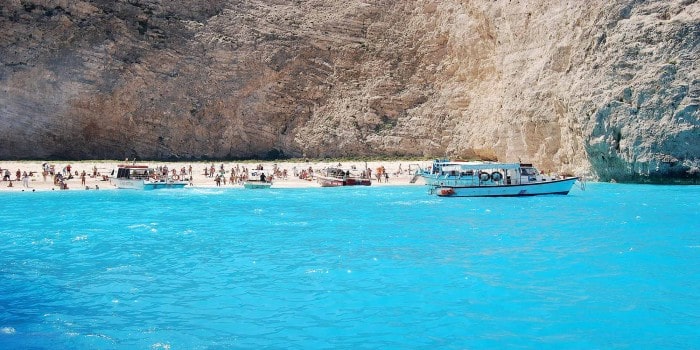 Most places in Europe are considered expensive, but not Greece. Here, you can get all the best of Europe at an affordable price. The country has an enviable coastline, where you can enjoy snorkelling, scuba diving and delicious seafood. You can also drown yourself in history in the amazing Athens. Also, do visit Santorini, it is one of the most unique places you'll ever see. So, for a truly authentic European, yet affordable honeymoon, go to Greece.
Singapore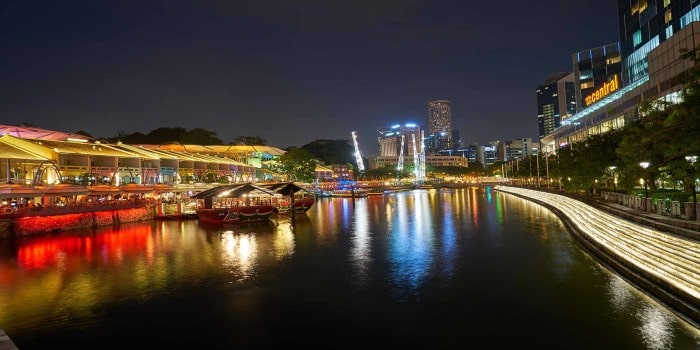 A honeymoon to Singapore spells perfection. Why? Singapore has everything, literally! It is wonderful shopping destination. It is full of amazing tourist attractions. It has many romantic getaways. It has a cuisine that is loved by the whole world. It has soft, white beaches. It also has warm, beautiful people who will make you feel like you are royalty. What else more could one ask in a honeymoon destination? Oh yes, you can have it all in a great affordable budget. So, pack your bags, hold on tight to your beloved one, and head to Singapore for the best honeymoon.
Bali, Indonesia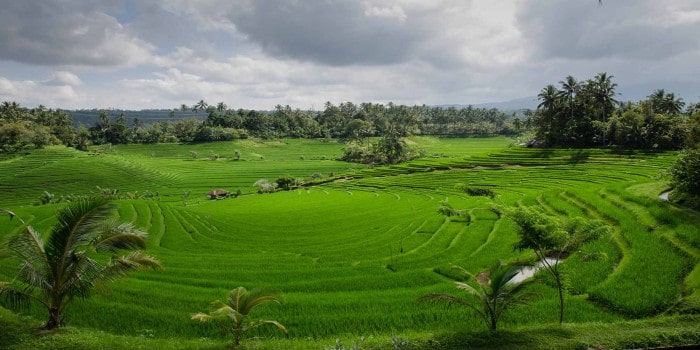 Asia dominates the honeymoon budget market and one of the biggest reasons is Bali, Indonesia. Bali has developed itself into honeymoon destination. It is full of cozy, intimate experiences that couples love. Couple's spa treatments, cycling village tours, volcanic mountain trekking, couple's cooking classes, and then of course, there's the beach. Bali promises experiences that will leave couples more in love with each after their honeymoon.
Maldives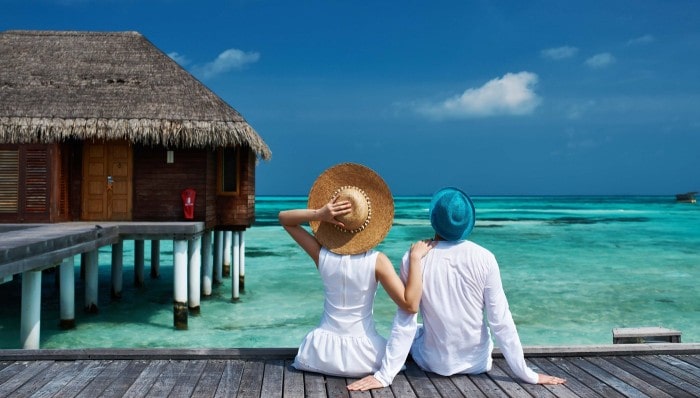 For an intimate and pure island honeymoon, Maldives is the only name to consider. It is quiet, quaint and private. You can spend hours on the beach without being disturbed by anyone. You can do activities like swimming, snorkelling and deep sea scuba diving in uncrowded waters. The whole island spells romance. One unique must-do thing to do here is dine at the Ithaa Undersea Restaurant, which is an underwater restaurant. Dining a delicious meal, in a place illuminated by the surrounding marine life is something that a couple will never forget.
Turkey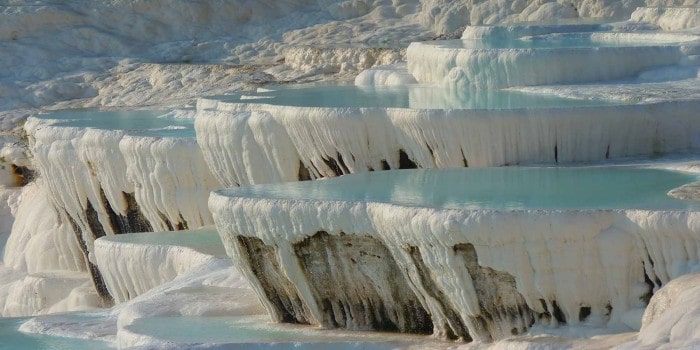 If you are confused between Europe and Asia, then you must go to Turkey, where you will get the best of both worlds. Turkey shares borders and culture with both continents. This is an underrated honeymoon destination. Turkey has wonderful natural and secluded avenues. It also has awesome budget shopping markets, beautiful resorts, gorgeous beaches and a cuisine to die for. All it needs is your presence. Do try the hot-air balloon ride. It's magical.
Sri Lanka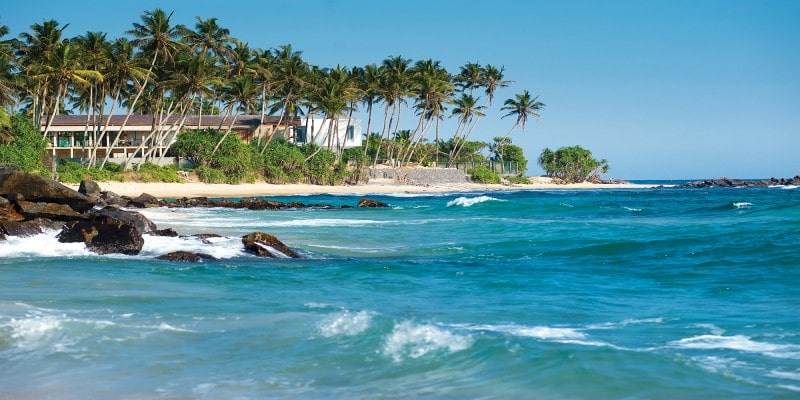 In a decade's time, a  honeymoon trip here would be expensive. So, now is the time to come here. The nation is at peace after the civil war. The country is now open for travellers to enjoy its natural beauty, stunning beaches, cosmopolitan cities, delicious cuisine and luxurious resorts. You can enjoy this all at an unbelievable price, and have a honeymoon unlike anybody.
Lakshadweep Islands, India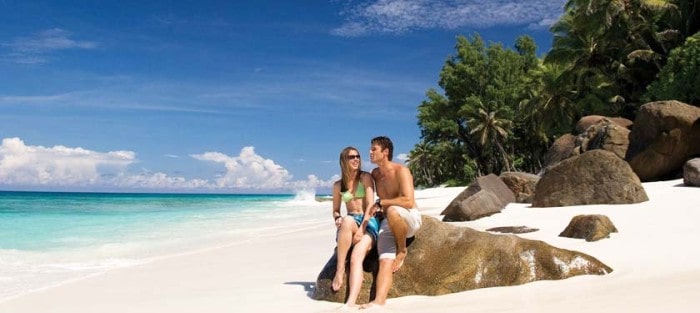 Far away from the maddening crowds in India is Lakshadweep Islands. Located South of the country, these islands are virtually untouched. There are only a few resorts here, and they are quite affordable. The beaches are beautiful, the people are warm and welcoming, and the cuisine is delectable. Lakshadweep Islands have potential to be your all-time favourite holiday destination.
Vietnam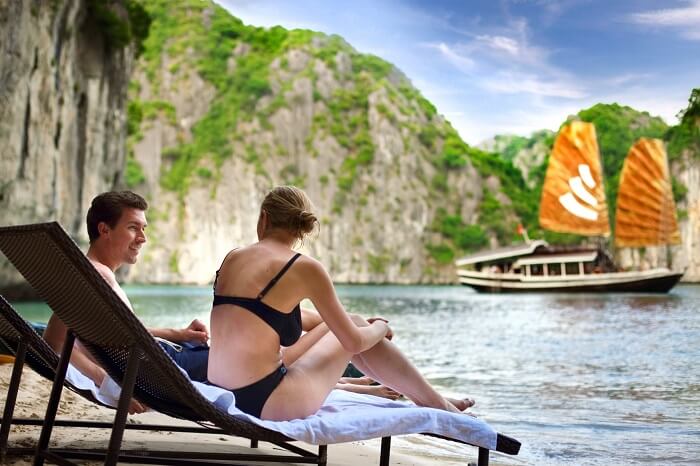 Another nation that has emerged from war, Vietnam, is probably the most underrated honeymoon destination on this list. Honeymooning here is cheap and full of intimate, uncrowded places. You can also enjoy some historical and cosmopolitan attractions in the main cities. But the real beauty is in the rural areas full of mountains, rivers, rice paddies, and beaches. And the cuisine will bowl you over. Choose Vietnam for a honeymoon like no other.
Bhutan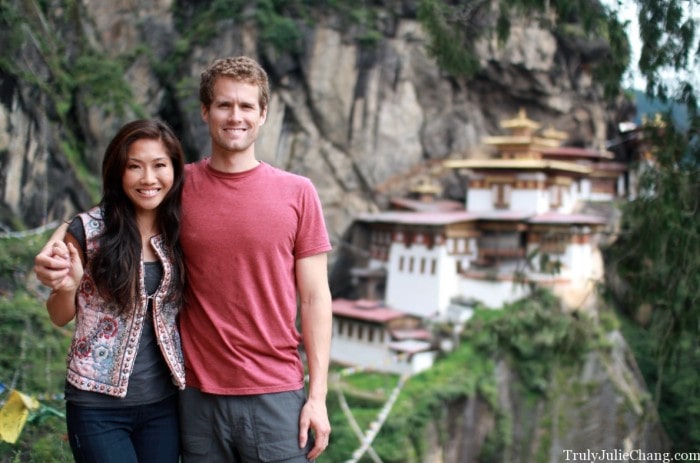 Had enough of beaches? Then head to the mountain nation of Bhutan. Beautiful mountains, spiritual monasteries, logic-defying forts and pristine rivers, history buffs will have a great time here. There's a view everywhere you look. There's also a lot of culture, peace, cleanliness and cheap shopping. Bhutan is place to be experienced by couples who want truly escape to their honeymoon. You can create an unforgettable experience by exploring the Bhutan tourism attractions.
Be it a Singapore honeymoon trip, or Maldives island escape, these above mentioned destination will ensure you have an unforgettable honeymoon at the best price possible.