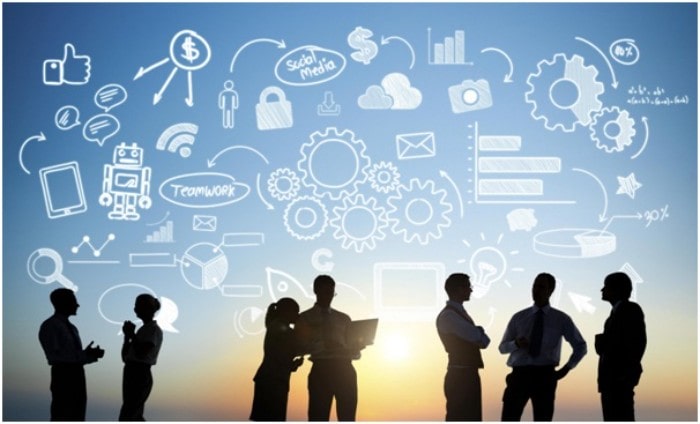 COVID-19 has been a stress test for businesses across verticals, which holds true for the top private equity firms. And it is not just their operational strategies that are in flux, but also their approaches to business development.
How does private equity do business development?
The traditional approach is to turn to the tried-and-tested channels for originating leads. These include direct sourcing, executives, independent sponsors, and intermediaries. The hope is that by working hard on these old channels, professionals at privateequitycould unearth new leads and cement their excellence in this approach.
Which strategies are out of date?
The problem is that the pandemic could throw all this out of gear. It threatens to obliterate most, if not all, business development strategies currently in use by private equity investment professionals.For instance, it is not too useful to have a staff member try to fund new leads by using the same approach as in the past. John Templeton, the famous British investor, once said: "It is impossible to produce superior performance unless you do something different."Here are some elements of the old approach that may have outlived their utility:
City visits for low-value deals: Professionals at private equity often set up multiple meetings with intermediaries in one city, to effectively remind investment bankers that they want to do deals. Such information can easily be provided on phone calls, saving time for both parties. It might be better to do fewer but more detailed meetings and make real efforts at building relationships.
Investment conferences: Other utilities aside, such events are not always great for generating new leads for the private equity industry. Their value for business development further diminishes with more and more banks putting customer relationship management (CRM) systems in place. The purpose of these events remains only to get new business development professionals a chance to meet intermediaries and to allow experienced ones to market themselves.
Book collecting: Business development professionals in the private equity industry target collecting a substantial number of confidential information memorandums (CIMs). What is more important, however, is to be able to carry deals through to later stages. It is better to advance only those deals that have some unique propositions.
Which new strategies could be more productive?
Top private equity firms have learnt to pick out good strategies or enhance them from the experience of past deal-making attempts. Here are some options:
Rule the local market: Private equity investment professionals should capitalize on clients who are close to them geographically, especially in the pandemic. Dealing with a local player gives a feeling of safety in this time. This approach tends to dramatically improve the certainty of closing a deal, though what is tough is figuring out a good local marketing approach through suitably investing time and other resources.
Developing theses: The best private equity firms direct their efforts toward targeting intermediaries with very specific sectors of interest. Creating such theses allows generalist investors to specialize, making it easier to source and close deals. What is also important, however, is to market the theses effectively.
Specializing: Generalists among the best private equity firms should instead pick a sector of interest and focus on creating excellence in that domain. This allows the brand to become well known in regard to the chosen sector and makes it easier to find good deals.
Generating leads through digital marketing: Professionals at private equity often ask their portfolio companies to put a good digital marketing strategy in place, though they may not have one for themselves. Creating high-quality content for business owners allows the firms to differentiate themselves, and the design of the content is as important as its substance.
Author Bio:
Ariaa Reeds is an avid professional writer having a flair for business, education, finance, and technology. She is currently working for USPEC, one of the leaders in providing private equity certification & certificate in finance leading to global private equity jobs.