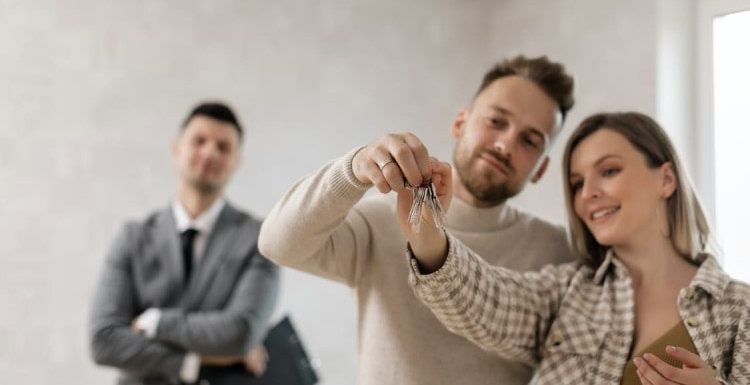 Despite rising property costs, many aspiring homeowners still think that the time is right to buy a home – and for a good reason. A slew of government grants and historically low-interest rates have made it possible for many first-time homebuyers to jump on the housing ladder. However, experts warn that rushing to buy your ideal home to take advantage of various state-sponsored incentives may not be a smart idea in the long run. Like any significant financial commitment, buying a home needs careful preparation and planning. And while owning a home has numerous advantages, there are several trade-offs to consider. So, how can you know it's the right time to bite the bullet and take this big step? Here are seven signs you are ready to buy your first home.
You have enough money for a deposit
Every homeownership journey begins with saving for a down payment. It is also frequently the most challenging phase since the deposit sum, normally set at 20% of the property's worth, might take several years to accumulate. However, if you can overcome this difficulty via hard work, determination, and financial discipline, it is a strong indicator that you are ready to purchase your first house.
However, not having enough money for a deposit does not always imply that your aspirations of becoming a homeowner are ruined. You may apply for a loan with a lesser deposit, but a larger deposit tells lenders that you can handle your money properly, reducing their risks and raising your chances of getting a house loan granted. 
You have a stable income
Another critical element to consider before buying a property is your ability to make monthly payments. Knowing how much you can afford to put toward your home is frequently the difference between living comfortably and fighting to make ends meet.
Steady work that pays well enough to meet the price of house ownership and daily living expenditures – preferably with enough money left over for additional lifestyle expenses – is one of the tangible signs you are ready to buy your first home.
On the other hand, if the numbers don't add up and you notice that you can afford to buy the house but can't afford to own it in the long run, then maybe it's a better idea to hit the breaks for a little while.
You have a great credit score
Your credit score, often known as your credit rating, is a statistic that shows your trustworthiness as a borrower. Lenders might use your credit score to determine your credit health. It demonstrates your ability to handle your finances and make monthly payments.
Excellent credit history and an above-average credit score might increase your chances of loan approval. It also suggests that you have sufficient financial resources to manage your mortgage payments.
So, what is this above-average credit score we're mentioning? In the US, that number is 698. So, contact your bank ASAP if you're curious about what's yours.
You are realistic about your finances
Before you take your first step onto the housing ladder, consider the following: What percentage of my salary can I reasonably designate for my mortgage?
Many lenders and mortgage experts follow the 28% rule, which states that your monthly mortgage payments should not surpass 28% of your total monthly income. The payments also shouldn't exceed the amount you receive before taxes. This proportion also places you just under the 30% mortgage stress threshold. According to some experts, if you spend more than 30% of your monthly income before taxes on mortgage payments, you may be experiencing mortgage stress.
The income and spending calculator can assist you in determining how much you can allocate to monthly loan repayments by showing you exactly where you spend your funds each month. If you like what you see, you might be ready to become a homeowner. 
You are aware of all the extra costs
Aside from the deposit, you must budget for many other costs connected with buying a home. Some of these expenses are one-time payments, such as the deposit, loan setup fees, stamp duty connection payments, potential repair costs, and legal costs. On the other hand, you will also have the recurring ones – mortgage payments, property tax, council rates, body corporate fees, and maintenance expenditures.
Understanding these expenditures will help you make the correct selections when purchasing a home. If the intricacy of the prices involved does not deter you, it's one of the signs you are ready to buy your first home.
You have the extensive market knowledge
Buying a home requires many legal and administrative activities that must be completed with the correct knowledge and devotion. Before diving headfirst into the home-buying process, make sure you do your homework to reduce stress and prevent costly mistakes.
One of the first things you should do before entering the market is research the location you want to invest in. You may look at homes in the neighborhood to see how much the properties are worth. Your buyer's agent can also provide helpful information to aid in your purchase selection. Knowing how much a property is worth and what sort of neighborhood it is in puts you in an excellent negotiating position.
You are committed to being a homeowner
Buying a home is likely to be one of the most important financial decisions you will ever make, and for investments of this scale, your unwavering dedication is required to succeed. You may face various hurdles along the way, such as changes in market trends or your financial status. Still, if you are determined to do whatever it takes to make your homeownership ambitions a reality, then you are ready to take on the massive responsibility of property ownership. This dedication and commitment are the most important signs you are ready to buy your first home.
Are you ready for a move-in party?
If all these signs have a little check sign next to them, you are ready to buy your first home. And what does this mean? It means you have to organize a housewarming party and relax with your friends with some snacks and drinks! If you want to host a move-in party like a pro, we suggest you make fun invitations and prepare some groovy hits for the wild crowd. 
Wrapping it up
Yes, buying your first home is overwhelming – both financially and emotionally. That's why you must ensure you are 100% prepared for such a big step in your life. Take a good look at these seven signs you are ready to buy your first home and think about each of them with great focus. Only when you know you can meet all of these requirements will you know you are ready to become a homeowner.