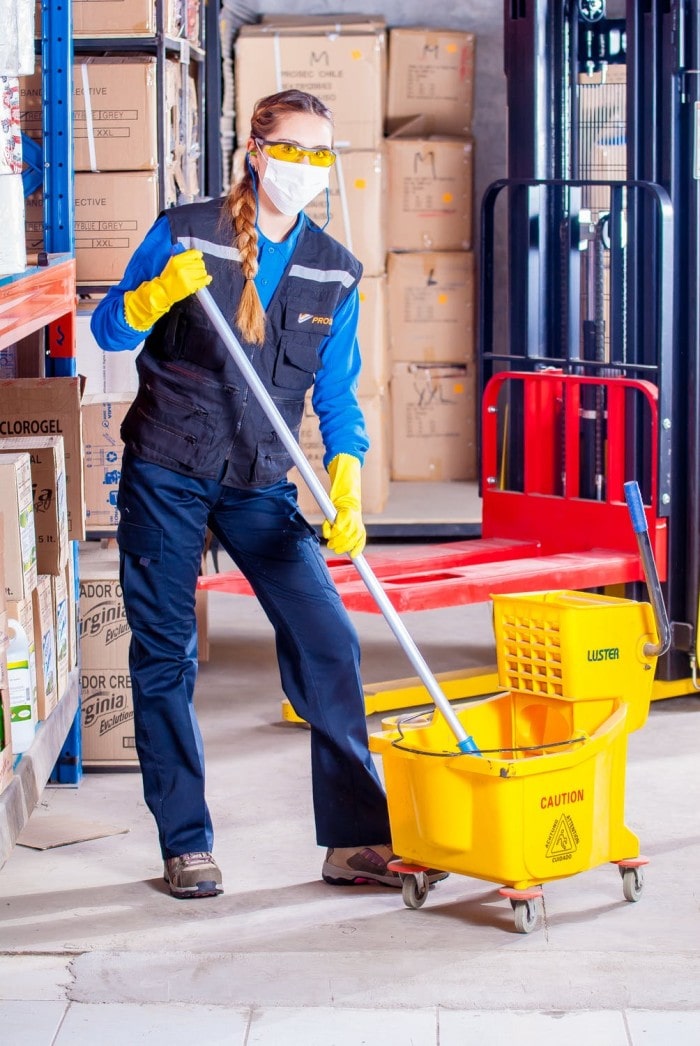 Cleaning carpets is one of the most tiring and tedious tasks that must be done regularly. Aside from the fact that it involves a lot of hard work, it also needs proper knowledge about carpet cleaning.
While many homeowners would choose to do the chore themselves, which by the way is not a bad thing, there are those individuals who would want their carpets cleaned by professionals. The reason being is that the cleanliness can be much more secured and obtained effectively.
If you are not fond of the idea of hiring services to the task at hand, these five reasons why you must get your carpets cleaned by professionals might change your mind:
It's More Hygienic and You Won't Have to Worry About Allergens
Having your carpets cleaned by professionals means that you can ensure the quality of cleanliness. This is not to say, though, that you cannot provide the ultimate cleanliness for your carpets. But, keep in mind that professionals have special tools and equipment designed for the job.
Also, you no longer need to worry about allergens. When you clean your own carpet, especially when you are doing your general cleaning at home, you will be surely exposed to allergens, which are not actually great for you. So, instead of suffering from various allergies after, you can pretty much enjoy your day knowing that the task is already done properly by professionals when you acquire services.
Not All Carpets and Rugs Are Cut From the Same Cloth
Another reason why it is much more recommendable to hire services and professionals is that rugs and carpets do not have the same materials. Keep in mind that there are tons of types and kinds of materials that can be used in these items. Accordingly, it also involves various ways to properly clean them.
There are carpets and rugs that are made of wool. And there are those that feature synthetic materials. This only means that there are different ways to clean carpets and rugs, and normally they vary depending on the materials.
Fortunately, professionals and cleaning services know these things effectively. Also, they have the proper tools and equipment for every material to maintain the quality of the carpet.
You Eliminate the Need to Rent or Buy Carpet Cleaning Equipment
As mentioned, professionals and cleaning services for your carpet have their own sets of tools and equipment designed for the job. So, this already eliminates the need for you to buy or rent certain tools when intending to clean your carpets.
Correspondingly, this saves you money, time, and effort. At the same time, you can ensure the quality of the job.
Professionals Have More Understanding of Stains and What It Takes to Remove Them
Stains on your carpet are very challenging to remove. And it is much worse if you don't know how to manage and eliminate the stains. This is because stains from various things can be dealt with many ways as well depending on the type of stain. So, this also means that depending on the stain, certain tools and equipment will be needed.
This is one of the things that make the task quite challenging. Good thing, though, professional cleaning services know how to deal with different kinds of stains. And they have the right tools to use in eliminating them.
Cleaning Is Done While You Are Away
Another best thing about hiring professionals to clean your carpets and rugs is that you can leave the rest to them as you do your own errands outside home. You can proceed to do your other responsibilities like going out for groceries and supermarkets. This is because these services will already take good care of everything for you. So, you can effectively save your time further.
You can also do other things outside your home as your hired cleaning service cleans your carpets and rugs. You can go out for a spa day to sit back and relax. Then, you can go home without worrying as everything is already cleaned for you.
Carpet Cleaner Provisions
Aside from the five reasons why you must hire cleaning services that professional carpet cleaners can also provide these things:
Teamwork
Safe Products and Methods
Industrial Equipment
Trained Staff
Time-Effectiveness
And these are basically what makes them a very great and effective option for you when planning to clean your carpets.
Final Thoughts
All in all, these are the most apparent reasons why you need to hire professional carpet cleaners. There are a lot more benefits if you choose to experience it for yourself.
You save money, time, and effort in the long run. In addition, you will get to be sure of the cleanliness that you and your home deserves.
Author Bio:
Jessica Max is an expert writer who writes on different categories like carpet cleaning, home cleaning, bedroom furniture and many more. His writings are not only descriptive but also meaningful. He loves to share his ideas on different categories.