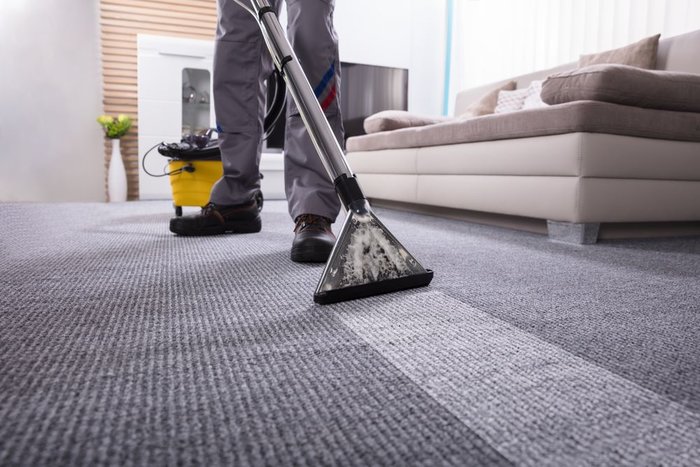 If you're looking to sell your property quickly, you have to make sure that it's an appealing and convincing living space for potential buyers. There are plenty of things that you can do in order to make it more marketable and one way of doing that is to hire a professional cleaning service.
Professional cleaning services make your property look neat and presentable which impacts the decision of potential buyers in purchasing your home. Most buyers expect their new living space to be clean and tidy. If they see that your home is gleaming with cleanliness, they are more likely to buy your property right off the bat. Here is how professional cleaning can help you sell your property faster.
It's a good investment that maximizes the value of your property. 
Hiring a professional cleaning service is a good investment that will help increase its overall value when you showcase your home to potential buyers. Having a home that's spotless and tidy will be worth more than a property that's full of dust all over the place. Interested buyers will have one less thing to worry about since they don't have to clean your home before they move in.
Not only will you get more out of your property, but potential buyers will be more inclined to purchase your home knowing that it's already been cleaned, helping you make your transactions faster.
It'll make your property look good as new. 
One thing is for sure; the better your home looks, the faster it's gonna sell. Buyers want a living space that looks good as new and professional cleaning helps you achieve just that. When you're doing a showcasing, buyers are more likely to purchase your home when they see how fresh-looking and clean it is.
No one wants to move in to a new home that's full of clutter which will put off interested buyers. Professional cleaning covers the most important cleaning steps in making a home look brand new. You'll be surprised as to how many interested buyers will contact you immediately once you put it out on the market.
Professional cleaning offers high-quality cleaning. 
You can attempt to clean your home with the help of friends and family, but it'll certainly be time-consuming and you might end up missing a few spots here and there.The great thing about opting for a professional cleaning service is that they specialize in cleaning all areas of your property. They can thoroughly polish your bathroom fixtures, remove stubborn stains from carpets and rugs, and inspect every nook and cranny of your home and give it a thorough, high-quality clean.
As soon as your buyer walks through the door, they'll immediately be impressed with how clean and presentable your property is, making them more likely to buy your home the moment they step inside.
It saves you time and energy to focus on other stuff. 
Cleaning your home can be quite a daunting task and it definitely requires a lot of time and energy. You can spend days or even weeks cleaning your home only to end up frustrated because you can't keep it clean as you would've liked.
Professional cleaning helps solve that problem by doing all of the workload for you. They're very efficient with cleaning your entire property so you can dedicate your resources to other important matters. You can spend your free hours marketing your home to prospective buyers which will help sell your property quicker.
It provides satisfaction to potential buyers. 
A clean home leaves a lasting impression. If a prospective buyer walks in and sees your living space to be clean and inviting, it'll leave them with a feeling of satisfaction knowing that their new living space has been taken care of properly.
The key to selling your property faster is to meet the expectations of potential buyers. Professional cleaning will make your home feel very welcoming right from the doorstep.
A couple of important tips to help sell your property faster. 
Professional cleaners do a good job of cleaning your entire home. Make sure to look for your local service providers, such as a carpet cleaning professional in Ellenbrook. Here are a couple of important tips that you can follow so prospective buyers will flock and purchase your property.
Pay special attention to your bathroom and kitchen. 
If you want to sell your property quickly, then you have to pay close attention to your kitchen and bathroom. The kitchen sink should be thoroughly cleaned and your countertops should be spotless and polished to a good shine.
Have the professional cleaners check your bathroom fixtures, tiles, and toilet to see if there are any stubborn stains that need to be removed. The bathroom should be free of any moulds and mildew and the bathroom walls should be spotless. Mirrors should be devoid of any watermarks and the same goes for your faucet and shower handles.
Schedule a cleaning once a week if you've already moved out. 
Professional cleaning services offer flexible cleaning schedules to maintain the cleanliness of your property. This is important if you've already moved out and you're expecting your home to be up on the market for several weeks. Scheduling a regular cleaning service allows you to be prepared anytime to showcase your home to potential buyers.
Unclutter your property. 
Remove any clutter on your home and make sure the basement and garage is free of personal items that may otherwise put off interested buyers. No one wants to see belongings of the previous homeowner before they move in.
A home that's immaculate and shiny is highly sought after by potential buyers. Professional cleaning can help you sell your property faster because it keeps your property looking good as new. The investments you make to ensure your old home looks desirable will most definitely pay off in the long run.