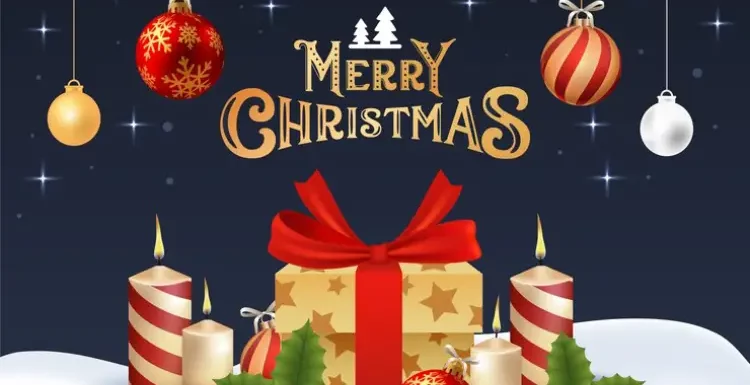 When it comes to Christmas gifts for your friends or family members, you want something that is not only specially curated to cherish your bonds but also functional. Whether you have been friends since childhood or they are your cousins, a heartfelt Christmas gift always shows how much they mean to you.
Whether you are looking for customized Christmas ornaments or unique drinkware & barware, you can see most of the exciting things in this list. This blog lists personalized Christmas gift ideas for friends or families who will love how your thoughts, love, care, and affection show way through the gifts. From wine lovers to cooking freaks, these gifting ideas will surely touch their hearts and catch their minds.
Customized Christmas Gifting Ideas for Your Friends or Family
Whether shopping for your family or friends, you always need exclusive gifting ideas that will make them happy. With this thought in mind, we have devised a list of gifts that could make this Christmas more happening and special.
1. Personalized Christmas Ornaments
The Christmas season is all about giving. So, you can easily consider giving your friends or families personalized Christmas ornaments this year. Adding these photo-captured and meaningful moments in the form of personalized Christmas ornaments and tell them to decorate those on trees is an excellent way to celebrate your past, present, and future connections.
2. Custom Apron
A personalized cooking apron is a perfect gift for your friends or family members who love cooking. You can easily design the apron with special photos or add a favorite quote on those aprons to make it unique according to their style and personality.
You can choose from customized table runners, exclusive serving platters, and even cloth napkins with quotes or engraved photos.
3. Gold Leaf Candle Holders
Any festive season's dinner tables are incomplete without glitter and eye-catching candle holders. Here, buying gold leaf candle holders and gifting them can surely create a mesmerizing environment because of the glow of the candlelights.
You can even make it on your own by painting the clear candle jars with raisin or adhesive. Once the glue gets dry, after waiting for 30 minutes, you can easily place the sheets of gold leaves over the area. Then, you can smooth everything out with your hands and apply a thin layer of sealer on top. Rest assured, the outcome will be pretty attractive. Or else, you can customize the whole thing and order online if you don't have that much time.
4. Mouse Pad
There is no need for you to work seriously all the time. It is okay to make some chills and make your work easy peasy. So, you can give any of your family members or friends a customized mouse pad they can use at their work desks.
You can even easily choose goofy photos or cute things, for example, snapshots of their kids or pets. This option is undoubtedly great for everyone, whether you are looking for your best friend gifts or want to gift them to your cousin.
5. Festive Custom Water Bottle
Personalized water bottles with custom labels are always a perfect gift item for your friends or family members. You can even order such water bottles when you can add a photo or uplifting message that will surely create a smile on their face when they use it. A custom travel Travel bottle is perfect because they can carry it at work and camping.
6. Custom Drinkware & Barware
We all know we have such friends and family members as drink lovers. At any party or event, they often search for happy hours. So, to make them more happy, a unique set of custom drinkware and barware can make them more happy.
You can even check the vast range of custom barware options like shot glasses and special cocktail shakers. To make it extra spicy, you can add a message on the glass or their favorite quotes.
7. Engraved Jewelries
If you are looking for a special piece of jewelry that your friends or family members can easily keep in their collection, then you should look for such exclusive items. Every person is unique in their choices. So, when you plan to purchase some personalized and unique Christmas gift, engraved jewelry is truly gorgeous and will be a cherished keepsake.
Conclusion
Friends or family members make our lives touch our lives and festive season days more meaningful and special. As family and friends are the ones who give complete support on hard times and laugh with us whenever we need their support, these festive seasons are such times when we can show our love and appreciation for everything.
So, this upcoming Christmas, opting for personalized Christmas gift ideas for families and friends can give you the best experience. So, you can check the options of customized Christmas gifts and make your family or friends happy this holiday season.