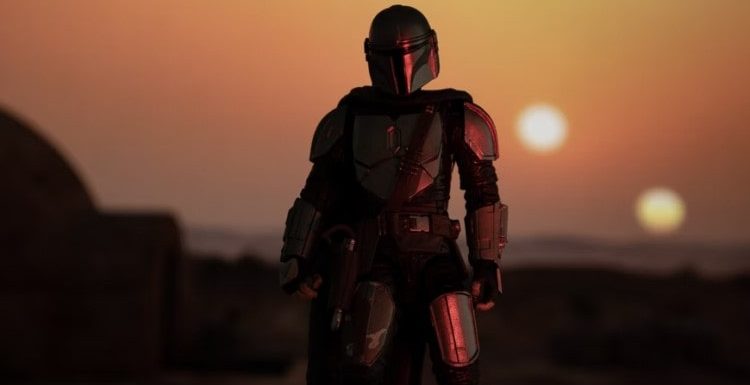 Star Wars toys are some of the most popular and loved gifts for kids. Whether you're looking for a Jedi costume, action figures, or even a BB-8 droid, there are so many options to choose from and you are sure to find the perfect something for that little special someone. Here are 11 Star Wars gift ideas that will bring a smile to every kid's face.
1.  Star Wars Lego Vader and Luke Set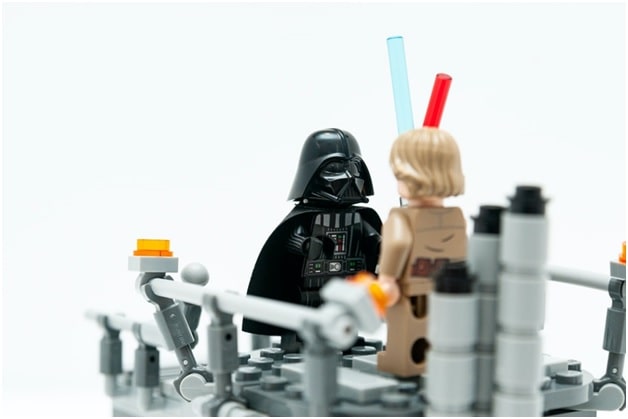 Kids love playing with Lego action figures, and Star Wars has plenty of them to choose from. There's an entire line devoted to Star Wars characters, creatures, ships, and more so your child can reenact their favorite scenes like the iconic Empire Strikes Back fight between Darth Vader and Luke Skywalker! They'll really feel like they're a part of the far, far away galaxy. You can also use these action figures to decorate your child's room. 
2.  Star Wars BB8 Droid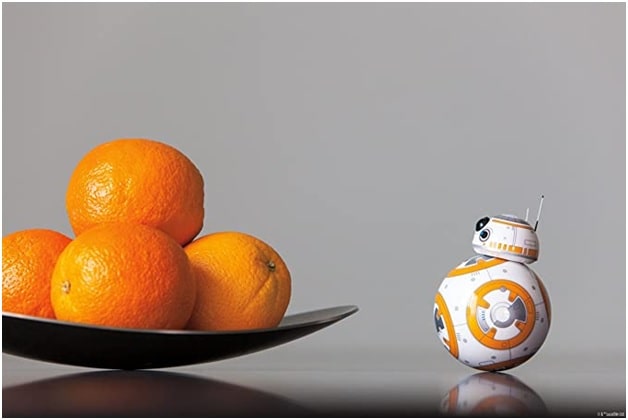 This little droid is perfect for kids who love playing with toys and are more curious about technology. It can be controlled through an app on your smartphone or tablet device so you can control BB8's actions and movements from anywhere in the house! The BB8 droid is also equipped with an internal gyroscope to balance on any surface without falling over. 
3. Ultimate Star Wars Encyclopedia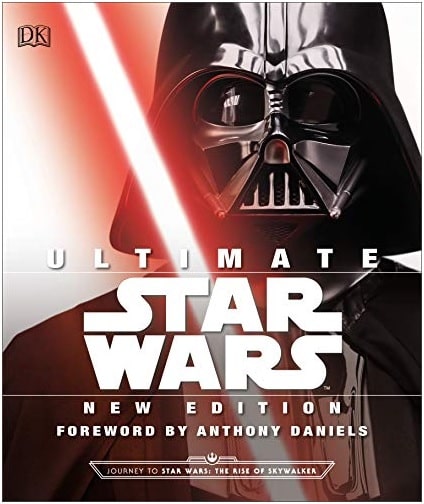 This book contains everything you ever wanted (and more) about your child's favorite characters and ships from the entire saga! Your child will have so much fun flipping through all of the interesting and nitty-gritty details and facts about each ship, character, and creature from Star Wars. This encyclopedia would make a great staple addition to any child's bedroom bookcase that they will cherish for decades to come! 
4. Star Wars Nerf Blaster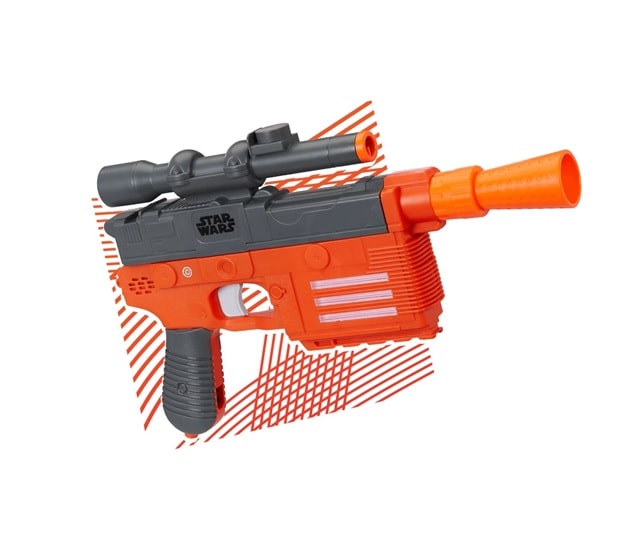 This is an excellent gift idea for boys and girls alike because it's fun and interactive and it gets them moving. This Han Solo Nerf blaster shoots glow strike darts that glow in the dark. These can hit targets up to 70 feet away. The blaster also has awesome sound effects, and an internal clip and scope so they can really feel like the charming bounty hunter that everyone loves. 
5. Darth Vader Voice Changer Helmet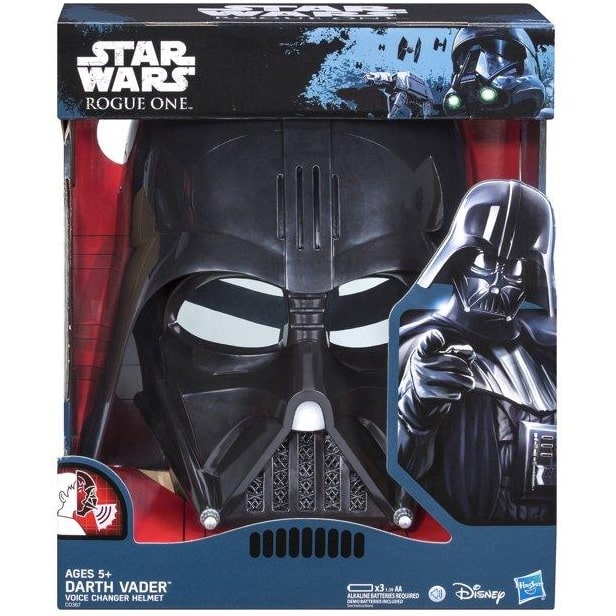 Kids will feel like they're Darth Vader himself and running the entire Empire when they wear this Darth Vader voice changer helmet! Kids who like the Dark Side can pretend to fight Jedi Knights like Obi-Wan Kenobi and Luke Skywalker in their backyard or living room. This will be a hit with any child who loves the Sith and the Dark Side of the force in Star Wars. 
6. BrickHeadz Star Wars Mandalorian & The Child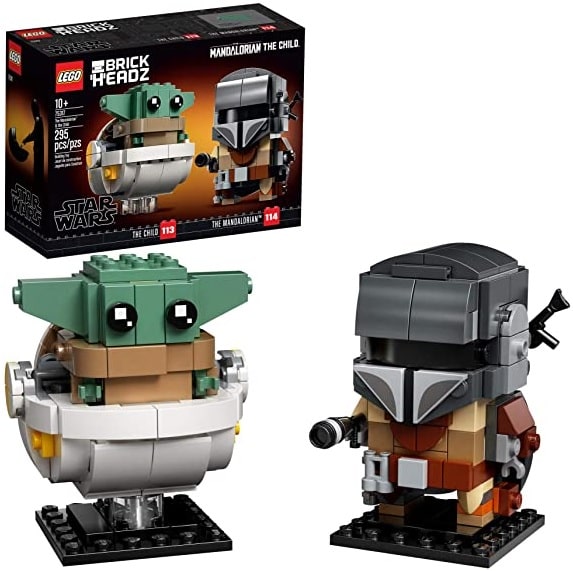 Star Wars LEGOS are so fun for every kind of galaxy-loving kid and the Mandalorian show has made the universe even more adorable and amazing! Baby Yoda (or Gougu) and the Mandalorian pair up once again with LEGO and BrickHeadz to present you with two of the most adorable figurines that the wide universe has to offer. 
7.  Star Wars Hot Wheels Mandalorian Set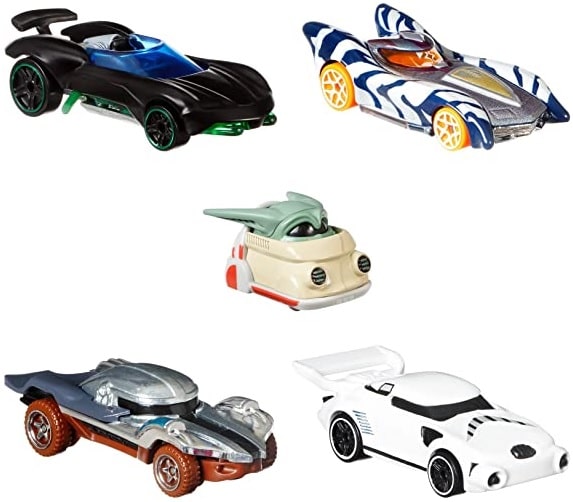 HotWheels has an awesome collection of Star Wars cars inspired by the Mandalorian characters from seasons 1 and 2. Every car-loving Star Wars-crazy kid will have a ton of fun collecting all of their favorite four-wheelers. These are perfect toys that make great gifts for kids who already love Hot Wheels cars or want something different from the usual Matchbox cars! 
8. Star Wars Stormtrooper Costume Child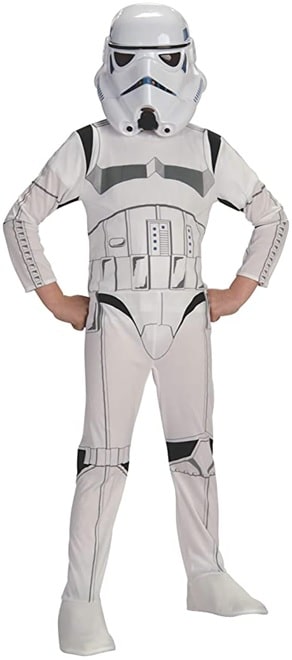 Your child will have no trouble getting into character when they wear this Stormtrooper costume that feels like it was taken straight out of the movies. This jumpsuit has an elastic tie in the back and it comes with a mask, so they'll really feel like one of Darth Vader's Storm Troopers as they patrol around your living room looking for rebel scum! 
9. Millennium Falcon Ship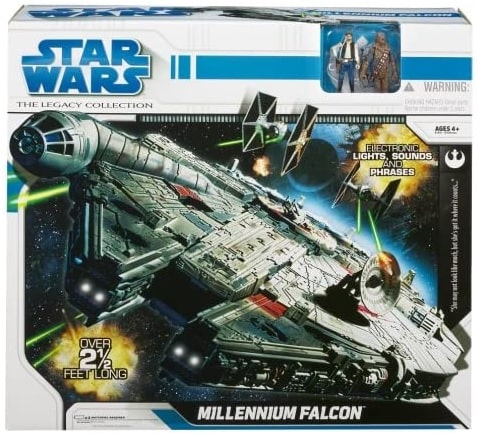 If your kid is a fan of Han Solo, Chewbacca, and the Millennium Falcon, they'll love this toy version of the iconic ship and its characters. It comes with all kinds of moving parts and interactive elements for every Rebel-lover in the galaxy. It also features lights and sounds to make playtime even more amazing! 
10. Lightsaber Chopsticks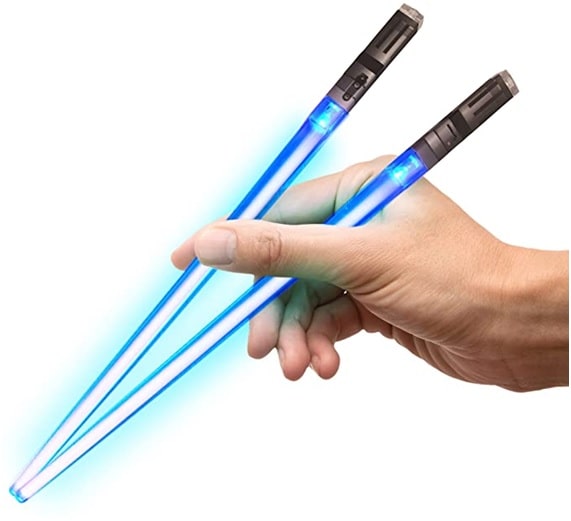 These lightsaber chopsticks are perfect for kids who love to eat as much as they love to battle with lightsabers! These super cool and unique chopsticks light up with LED lighting and they come in a rainbow of different colors. Kids will have much more fun eating a bowl of healthy veggies and fruits with these light saber chopsticks. Now Star Wars crazy kids can have the lightsabers of their choice and eat with them too! 
11. Star Wars Baby Yoda Shoes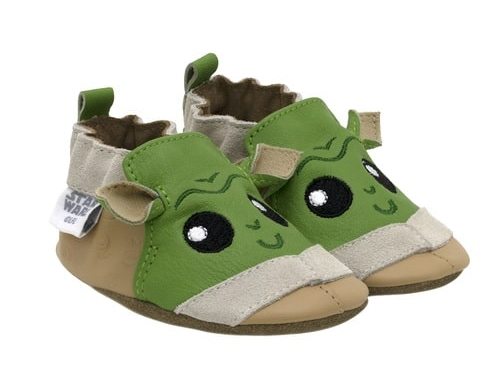 You want the best and most comfortable shoes for your little ones and this pair is not only cute, but they promote healthy foot growth! Star Wars The Child Soft Soles Light Green shoes are modeled after everyone's new favorite character: Grogu also known as Baby Yoda, or The Child, and his characteristics are captured in all of the cuteness that these shoes carry. With grippy suede soles, small children will be off on their own adventures before you know it! 
Star Wars Gifts for All Kinds of Kids
Star Wars is the gift that keeps on giving. The universe has been around forever, it will be around for generations to come. If you're looking for something that'll delight any Star Wars kid in your life, the gift ideas above will indeed sweep them off their feet.