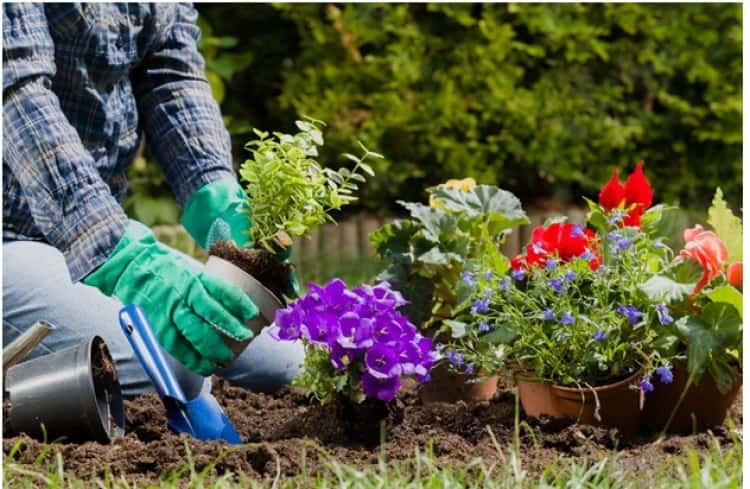 Gardening has been scientifically proven to be a peaceful activity with many health benefits including relaxation, stress relief and exercise. What's more is that a garden can provide fresh, organic foods for your household. So with spring fast approaching, what better way to kick off the season than with a new garden for your home? It does not matter if you are growing fruits, vegetables, herbs, flowers or all the above—there are plenty of options available to help you get started with a garden that matches your lifestyle. Here are some of our best tips on how to create the perfect garden for your home.
The Basics
To get started, consider some of the bare essentials of gardening. This will include deciding what you will grow, how you will grow it and the tools needed to sustain the garden. First, think about what plants you will grow in your garden and then acquire the seeds. Are you interested in growing healthy foods for your family? If so then a vegetable garden may be the best fit for you. Or, are you interested in growing a beautiful bed of colorful flowers? If so you may need to research which flowers are best suited for your geographic location and then read up on the best times of year to plant them.
Next, decide on how you will grow your garden and acquire the necessary tools needed to maintain it. For instance, will your garden be in a raised bed or will you require an enclosure such as a greenhouse? Secure these necessary materials well in advance to ensure your garden has the protection it needs. This will also include tools including gloves, a shovel, shears, pruners, weeders, rakes and a wheelbarrow, just to name a few. These will also need to be stored properly to ensure their longevity. Lastly, think about other protection measures including coverage from the natural elements and garden pests both of which could wreak havoc on your growing garden. Taking these basic steps in the beginning will help you create and care for the beautiful garden you have envisioned.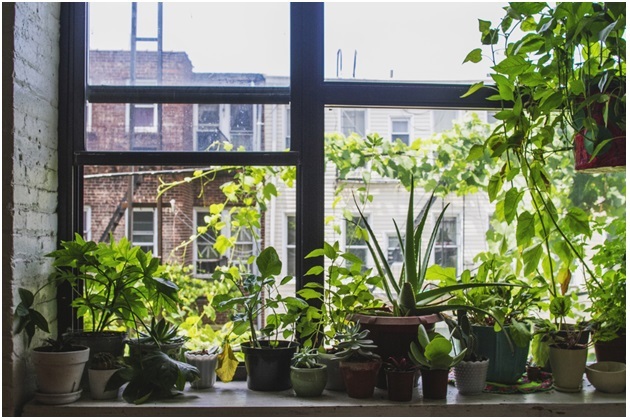 Try An Indoor Garden
If you live in an urban setting or otherwise dwell in a small living space that lacks a yard, keep in mind that gardening is not exclusive to just the outdoors. Try alternative and fun approaches to gardening such as container gardening, pallet gardening and other DIY gardening projects. When it comes to container gardening you can use a number of items including traditional pots, mason's jars or even recycled milk jugs to grow your items indoors. When growing a garden indoors make sure that your potted plants have plenty of access to direct sunlight such as placing them near a window. Also make sure your indoor temperatures are well regulated since extreme cold or heat can hamper the growth of your beloved garden plants.
There are many other DIY approaches to indoor gardening that you can also consider. For instance, try converting old pallets to vertical garden beds. These stand-alone gardens can be a great feature for any room within your home. The same holds true for old furniture which can be converted into indoor garden stations including old dressers or tall tables which can store your growing potted garden. If you are tight at space you can consider a grow tent for your indoor garden.
On-going Care & Maintenance
Lastly, creating the ideal indoor or outdoor space for your garden will come with long-term responsibilities to keep your garden flourishing. A colorful and healthy garden will require that you tend to it on a regular basis, making sure it has access to plenty of sunlight, water and rich soil for added nourishment. By taking the time to love and nurture your garden you will have added a wonderful addition to your home for all to enjoy.
Be careful to keep bugs and rodents away from your plants, if you continue to have issues, you can always call a professional like crazylegs owensboro to get rid of the problem and tell you how to prevent future issues.
Ready to start your garden? Consider any of these great tips to help you to create the ultimate garden of your dreams today!