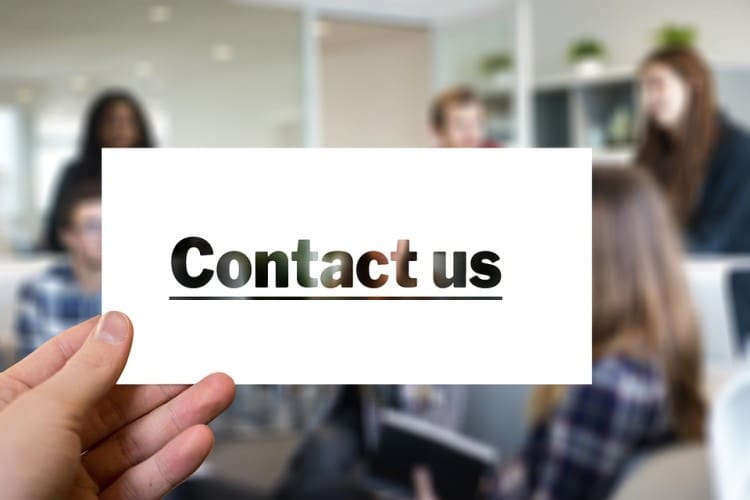 Contact forms may seem simple, but there is more to a good contact form than meets the eye. In particular the design of the contact form should be clean, easy to fill out, and fit the website that it is published on.
If you're having difficulty creating a good contact form or customizing a 'ready made' form that you found, you could try AidaForm Online Form Builder instead. It will provide you with a much easier way to build contact forms from scratch that will fit any and all requirements that you may have.
How to Create a Contact Form
To create a contact form using AidaForm is really quite straightforward. Before you begin however, you should decide on the structure of the form itself and the fields that you want to include.
If you've already done that, all you need to do is open AidaForm's website and follow a few simple steps:
1. Sign up for a free account
If you haven't already registered, you should sign up for a free account on AidaForm. Once you do (or if you have already), you can log in.
2. Create the Form
To start creating a form you need only click on the 'Create a Form' button in the members' area and select a template (or choose the 'blank' template to start fresh).
3. Add the fields
In the Form Elements section you will find a wide range of fields that you can drag and drop to add to your form. In most cases a contact form will have fields for the Name, Email, and Message – or in some cases the subject as well.
Although you may not need them for a simple contact form, there are other types of fields that you could use as well, including radio buttons, lists, rating scales, file uploads, and more.
4. Choose the theme
In the Form Designer section you can select one of AidaForm's smart themes based on the appearance that you want your form to take on. If necessary you can customize the colors and fonts further, and any changes will be applied to the entire form to maintain a consistent appearance.
5. Publish the Form
If and when you're satisfied with the contact form you've created, you can click the 'Publish' button to publish it. It is possible to either export the embed code that can be copied and pasted onto your website, or directly link to the form instead.
If you're creating a contact form for a business and use MailChimp you may want to take advantage of its integration with AidaForm. With it you can export email addresses to the autoresponder automatically to make it easier.
Aside from that there are other features in AidaForm that may prove useful, such as CAPTCHA verification, response notifications, Paypal payments, and more. In general you probably won't need them when you're creating a contact form – but they may come in handy if you decide to produce other forms in the future.
Conclusion
As you can see creating a contact form is really a piece of cake using AidaForm, as is customizing its appearance and design. All in all it should just take a couple of minutes, and your form will be ready to be published.
The fact that AidaForm's features are so versatile is something that you should take full advantage of. Instead of just creating contact forms, you could come up with full-fledged surveys for market research, order and payment forms for ecommerce, or even registration forms of your own.
In short it will give you the tools you need to really tap into the potential of online forms.