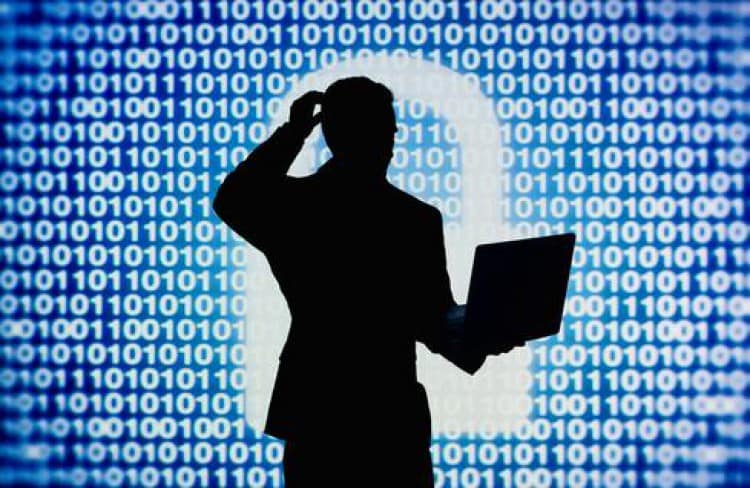 Today, there has been a lot of speculation going on about the Cybersecurity and the need for cybersecurity awareness. The software leaders are facing numerous challenges during the course of recruiting and employing cybersecurity professionals. This is a tight job market and no one would differ on this opinion. We often hear employers complaining about a scarcity of cyber security skills and nobody out there to fill in for the vacancies. This further aggravates by ever-increasing cyber threats that would place infrastructure and data at risk.
It is now predicted that there will be a shortage of 3.5 million cybersecurity professionals in the next two years. However, hackers appear to be in great abundance and they often harness automated tools to exploit vulnerabilities. This is making it difficult for companies to keep pace with an onslaught of attacks.
In this blog, we shall discuss the tips to face cyber security skills shortage and strategies in common that includes varied skills and non-traditional backgrounds.
1. Train military veterans for the job
There a lot of military men who are leaving the service every year. In countries like United States, this number is as huge as 2,30,000 annually for the next five years. These transitioning veterans have a great source of talent to bridge the cyber skills gap. They can thrive under pressure and also have complementary skills and experience in operational processes and procedures. In addition to this, most of them already have security clearances.
There are a lot of organisations in every country that offers a veteran's program that has free online cyber security job training. State and local governments and non-profit organizations also provide training to the military veterans and once the training is done, they can be a source of great recruits for your cyber team.
2. Employ more females
As you would already know, cybersecurity is a heavily male dominated industry and women are unfortunately, so much underrepresented. They make up for only a meager 11% of the global cybersecurity workforce. So much for feminism, right?
You can start by targeting the female ranks. You can direct your by HR team to focus on gender diversity. You can recruit from institutions that have a higher enrollment of women. Another way of finding the  women cyber security professionals is by getting involved with groups such as the Executive Women's Forum on Information Security, Women in AppSec,Women in Security and Privacy or  Risk Management and Privacy  and by pursuing candidates at technology events such as the Grace Hopper Celebration.
It may be noted  that the accounting industry suffered from stark underrepresentation of the women in the 1950s. Conducting awareness campaigns and hiring initiatives for women in accounting did the trick back then. We can make use of a similar opportunity to drive similar success in cyber security industry now.
3. Broaden the scope
You should sit down and review your cyber security job descriptions. Always remember that all cybersecurity positions do not really require an IT security degree or even a college degree for that matter. You should go for skills such as scientific research, statistics or analytics, physics and mathematics, psychology, and anthropology, to name a few.
You should deviate from the frequent practice of posting positions that require an unattainable long list of skills that go unanswered most of the time, and be open to entertain candidates who are entering the field at different points in their careers.
You can look outside your particular area to expand the pool of talent. Relocation may be possible, but many of today's jobs can be done remotely by teams that are stationed  far and wide. In fact, computer-based cyber roles are the most ideal for remote workers.
Another method of tackling the skills shortage is to help groom the next generation for cyber security careers. In addition to offering high school and college internships, you can sponsor STEM-oriented events such as hackathons, code camps and capture the flag contests. As and when possible, you should participate in public-private partnerships and programs focused on cultivating cybersecurity skills.
4. Develop your own internal team
Instead of looking forward to rope in candidates from other companies, you should focus on grooming internal talent for cybersecurity roles. You can start with tapping in from general IT, engineering, research and operations personnel who have the sound technical knowledge and aptitude. If you think broadly, you can even get the HR staff for security training roles, factory and warehouse production operators for security program management, financial analysts for cyber data analysts, and even marketing staff for security communications programs.as an organisation, you should start programs such as job rotation, shadowing and cross training to impart the necessary skill set to the employees.
5. Start automating the security to fill the gaps
You should automate the security functions whenever and wherever as and when it is possible. Also, you should remember to keep tabs on advances in artificial intelligence and machine learning.
It is recommended by the experts to invest in security automation tools. There are options to automate the mobile application security testing in the pipeline to uncover vulnerabilities. This is much faster than humans could perform the task. It also provides straightforward results that don't require skilled analysts to interpret. Finally, a viable strategy for combating the cyber skills shortage is to outsource specialized security functions for which in-house skills are lacking. One common area to outsource is for the mobile app security penetration testing.There are teams that can deliver cost-effective advanced mobile app penetration testing and can also provide mobile app security certification for commercial use.
——————————————————————————————————————————-
Author Bio: I am a Senior Content Writer at Infinite Software. I am a voracious reader and enjoy a broad spectrum of subjects ranging from romance and fiction to the latest technology. My one of the great articles is https://infinitemlmsoftware.com/blog/top-10-inspiring-mlm-success-stories