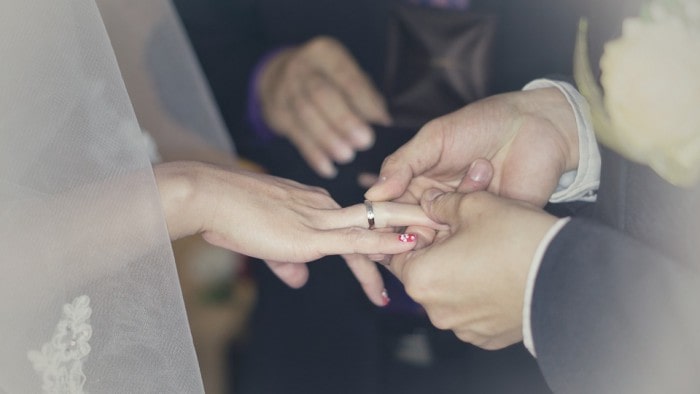 Remember that it's not always about your finger when choosing the perfect custom engagement rings. You have to consider your hand. But most importantly, there's no one better to judge whether or not the ring looks good on your or not but yourself.
Relatively, shopping for the ideal ring is similar to fitting the most flattering swimsuit. When trying out custom engagement rings, you'll quickly discover that not every design or style will look as good on your ring finger as shown in the display case.
Worry not for there are ring shapes and styles that flatter every ring finger and accentuates your beauty while minimising the imperfections.
Fortunately, you don't need to spend hours and hours trying on rings from the display case just so you can narrow down your options. Whether you're leaving hints for your groom-to-be or subtly influencing him, check out these pointers and use them to jump start your search of finding the most flattering ring for your finger.
People come in different shapes and sizes, and thus, fingers vary as well. Since not every style will help accentuate how beautiful your hand is, you want to make sure you get the right fit. So keep the following in mind when picking out the ideal ring:
Short fingers
Long fingers
Wide finger
Slender fingers
Large hand
Small hand
Big knuckle
Length x Width + Ring Shape and Style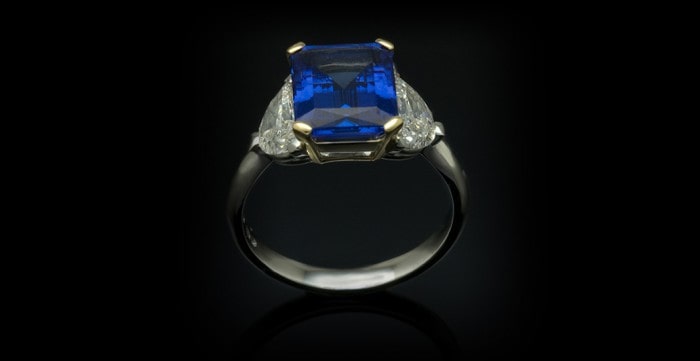 You might not know this, but fitting the perfect ring is like putting on a pair of jeans or shorts—you have to consider measurements. Take into consideration the following:
Ring's width and style
Size and shape of main gemstone
Additionally, consider your typical nail length. Are they manicured and shaped or trimmed long or short? Why?
Long fingernails help lengthen the appearance of your fingers. That's why they're part of the equation. Also, factor in your unique personal style, which is equally as important.
Short Fingers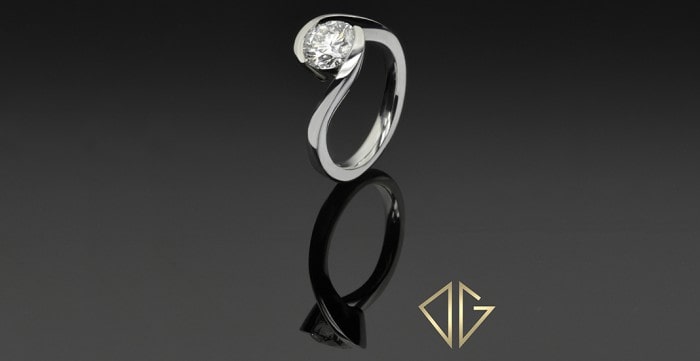 By "short", this doesn't necessarily imply your fingers are thin, but short in terms of length.
Your ring should help elongate the fingers, regardless of the width. To create the illusion of length, opt for slender and narrow-width ring bands or a delicate-looking band.
As for the stones, marquise, pear, emerald or oval will do the trick of lengthening the appearance of your ring finger. Meanwhile, rectangular emerald stones, as long as they're not overwhelmingly large, can also help make your finger appear longer.
Stay away from:Large square or round diamonds and of course thick bands since they can make your finger appear stubbier.
Long Fingers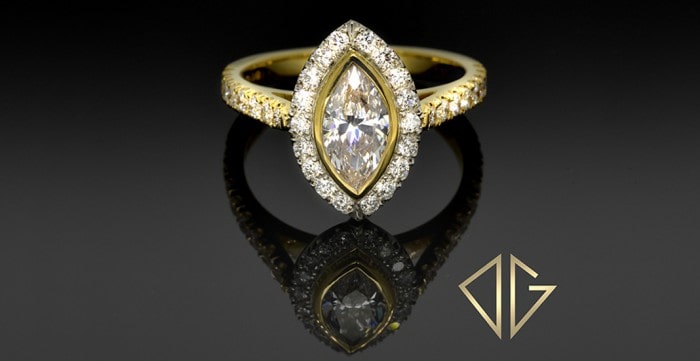 Women with long fingers are fortunate since most styles flatter long, thin fingers. In other words, you're pretty lucky since you can get away with bold, large designs or dainty, small designs.
But you should still consider the following:
Wider bands complement length
Round and princess-cut stones are especially flattering
You can carry a bold style so long as it suits your personality.
Stay away from: Although you can almost wear anything, there's one shape you should avoid as much as you can because it will make your finger appear even longer—the marquise.
Wide Fingers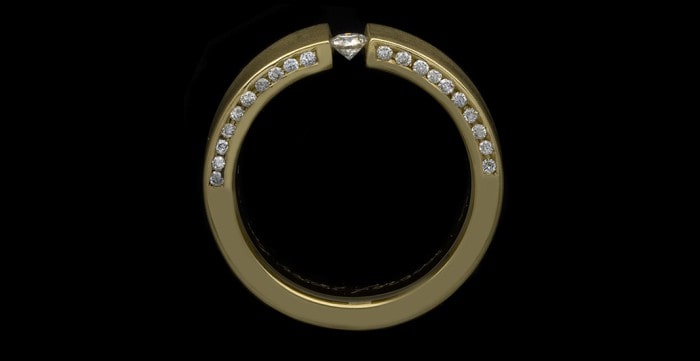 The trick here is finding a style that doesn't reveal too much skin on either side of the custom engagement rings, else your fingers would appear wider. The bright side, you have the option of trying out varying styles, from classic to funky, if you really want to make a splash!
Consider the following:
Opt for a medium to thick ring band
Choose between marquise, oval, rectangular or emerald-cut since narrow stones could make your fingers appear even wider
Round stones and cluster styles in larger setting will flatter your fingers
To minimise the width, opt for asymmetrical and angular shapes
These fingers are perfect for a bold statement ring. You can go crazy with angular or asymmetrical designs. You want as little skin showing on either side of the center design as possible. If she's more traditional, a halo is a budget-friendly way to give the center more mass. Or a cluster setting is a relatively inexpensive way to get a large center.
Larger shapes like emerald, oval, and pear will look good on this finger type. A thicker band will also minimize the appearance of wider fingers. Or a split shank (like the ring pictured above) is a great way to widen the band without making it seem too clunky.
Stay away from: Narrow center shapes (like the marquise cut) and thin bands. 
Slender Fingers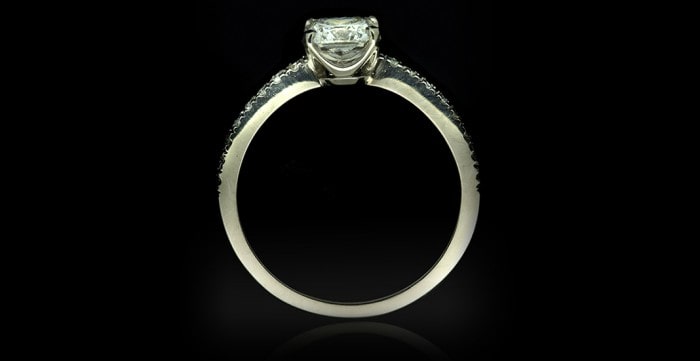 The main consideration here is not to overpower your slender fingers. Opt for smaller stones to make your fingers appear wider, while thicker bands work just as well.
Opt for small princess, round, oval or heart shapes, which proportionally balances with your hand.
Stay away from: Large solitaires and wide bands or any ring with large statement designs.
Large Hand
You can easily get away with chunky or bulky styles. Here, you have room to channel your creativity. How about larger rings that express your personality?
Small Hand
Here, you need to keep ring proportions small. Heart, princess or small round stones work well.
Big Knuckles
Draw attention away from your knuckles, if you don't like them. Opt for heavier and thicker bands, since these draw the attention toward the ring instead of the middle of your finger.
Bio:
For more than ten years, Daniel Greenberg has been hand crafting DG Bespoke Jewellery and is known as a trained master diamond mounter and goldsmith. As he was taught by one of the best jewellers in London (his father), Daniel makes certain that all his unique pieces are pure perfection.