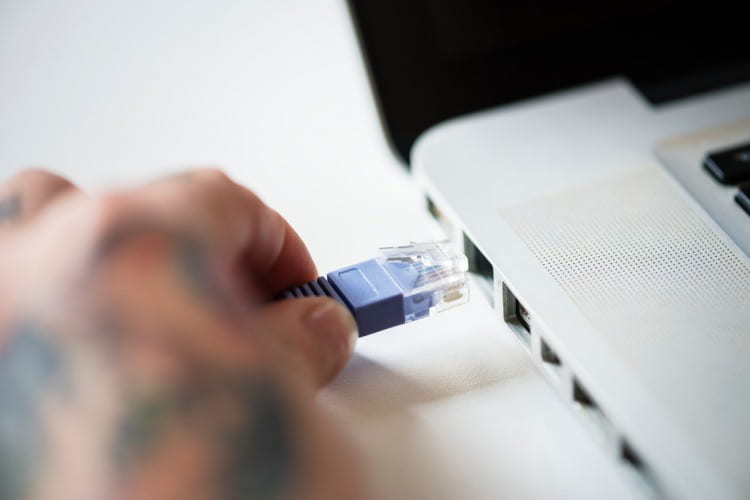 It seems like everyone has been making the leap of faith following the masses like cattle by impulsively cutting the cord. If you haven't heard about it yet, cutting the cord refers to the act of willingly disconnecting your cable TV in an effort to save money while utilizing a paid streaming services such as Netflix and or Hulu. More often than not, these streaming services require an active high-speed internet connection; without which, none of this would be possible.
Many have made the argument that Netflix content is far superior to cable television and who could argue the case especially when we look at the cost of both services side by side. One thing you should keep in mind while considering the argument is the fact that Netflix content is picked up from independent sources. Some of its content is even rejected by major networks but got accepted by Netflix. Do not mistake this fact and assume that the content on Netflix is of poor quality. That is not the case with it. Netflix does take the residual content on its network but at the same time, filters it to give it a good form, which is why it has become a part of every other person's room. Cable TV is capable of offering fresher, more acclaimed content in comparison to Netflix. However, Netflix Originals itself is not far behind in bringing fresh content to the public. If we speak of now, Netflix has completely conquered the contemporary times. You do need a good internet connection to enable the smooth running of Netflix.
Viewing Sports
For those of you who follow sports and has decided to cut the cord should know that you require a streaming service. Sling TV, as an example, could be a replacement, only it will increase the cost of your streaming service resulting in one now paying 2/3rd of what they would have as compared to cable television. The 2/3rd that is being referred to in conjunction with a Netflix subscription and to make matters more interesting you won't actually be able to catch all the games that you wish to due to exclusive broadcast rights by broadcasting companies such as NBC. If sports are your thing then cable television makes more sense since not only do you gain access to your desired sports channels but you also get access to high definition version of your favorite TV shows. In comparison to Netflix, you will have to wait until the current season of the series has ended for Netflix to get it on their list.
The Evolution of Streaming
The great thing about Netflix is that content can be streamed anywhere at any time as long as one has access to the internet. However, most cable service providers have developed applications that allow one to stream their channels on the go. You can be traveling and still be watching your favorite show on the bus, on the subway – you name it! The only thing one should have is access to a high-speed internet connection. Some might argue that cable television comes with a rental charge per cable box per television in order to gain access to the service. Once again, these costs are negated by the fact that any smart televisions can gain access to these applications since most of them have an Android-based operating system. Computers are also able to access this content allowing one to have multiple options for accessing the service.
Limited Streaming Options
The library of Netflix content is overwhelmingly impressive; however, it simply cannot compete with the tried and tested capabilities of cable television. As the saying goes, "if it ain't broke, don't fix it" and this is the case when it comes to cable television. Cable television has been around since the 1990s allowing many individuals to gain access to high quality and now high definition programming at a nominal price. The fact of the matter is that cable television simply works and that is why Sling TV, the alternative cable streaming services, is a possibility for consumers with only one downside, which is, that it requires access to the internet in order stream its content. This is one of the major downfalls; one could also argue the fact that cable television is dependent on a hardwired connection, which can always fail but the internet, unfortunately, has the same inherent weakness. With the coming of the 5G network, it is expected that such problems would also be eradicated.
In a Nutshell
At the end of the day, the choice between cable-free or cable-dependent network boils down to one simple fact: who is the consumer and what are his requirements. If you happen to have a television that is unable to stream content then sticking to cable is preferred. In case you have elderly family members residing in your house, who are uncomfortable using technology, cable once again is a better option. However, the notion of you saving money is negated when you have to couple two or more streaming services together in order to view what you want and when you want with the major impact being sports and news event. Cutting the cord may make sense to some, but, does not prove to be true for everyone who consumes video entertainment. However, one thing that Netflix and the like have been able to give us is video content without commercials (unless for some reason you happen to enjoy the commercials). It is for you to figure out what works and what doesn't. A good approach is to take all the positives presented to you with a grain of salt as there will always be the negatives and what matters is your perspective. Make sure you have your requirements all laid out before you make the final decision, be it cutting the cord or getting a reliable internet connection – for which, our suggestion would be to get Spectrum that offers exquisite Spectrum bundles to meet your internet and cable services.