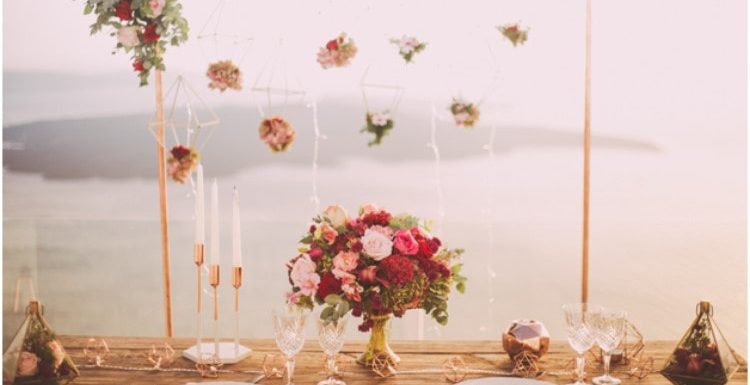 When planning a wedding, a lot of thought goes into the ceremony itself and the details of the day of events. Another big part of planning a wedding includes the pre-wedding events the couple chooses to celebrate.
These can include showers and parties, which make for a fun season of celebrating with friends and loved ones. However, it can also become a bit overwhelming when trying to understand the differences and which ones you should choose.
Should you have a bridal shower or an engagement party? What are the differences between the two? What are the official traditions? Take a look at the main differences and compare the two in order to pick the one that's best for you.
The Event Focus
An engagement party and a bridal shower are both exciting occasions to celebrate with your loved ones. You can get everyone together and mingle and have a good time before the big day. While both are meant to toast the couple, some key differences include who they celebrate, when they happen, and the gifts best given.
An engagement party is meant to celebrate both halves of the engaged couple, while a bridal shower is thrown in honor of the bride-to-be. An engagement party can be something casual, such as a backyard get-together or something more sophisticated, like a cocktail party. A bridal shower typically will be a brunch, tea party, or other daytime events where the main theme is to give gifts.
Another option that's becoming more popular with couples is to throw a wedding shower. This is similar to a bridal shower in a lot of ways, with both halves of the couple receiving gifts.
Who's Invited?
When it comes to engagement parties, typically, there aren't any rules when it comes to the guest list. Generally, you shouldn't invite anyone who you don't plan on inviting to the wedding. Your guest list can be on the smaller side, mostly including close friends and family. For events during the party, the couple can choose what they would like to do. This can range from fun party games to specific wedding games as well.
The guest list for a bridal shower can also vary. If you're opting for a more traditional shower, the guest list will likely only have bridesmaids, close female friends, and female members of both families. Men don't get invited to bridal showers, as the main focus is on the bride-to-be.
The shower can also feature some fun games, such as "guess the dress," where guests try to guess the bride's dress. This can also be extended to the bridesmaids to guess what they will be wearing as well, especially if there's a theme involved, such as spring bridesmaid dresses or another popular option when it comes to color scheme, like grey, or baby pink, or blue.
Gifts
There typically won't be gifts when it comes to gift-giving at an engagement party as it's not necessarily seen as a gift-giving opportunity. Rather, this is a time meant to celebrate with friends and loved ones. If guests choose to bring a gift, it will likely be something small, such as a bottle of wine or champagne flutes.
On the other hand, gift-giving is a large part of a bridal shower. Traditionally, gifts given at this time will be items the couple has on their wedding register or personalized gifts such as monogrammed bathrobes or sentimental items. Gifts can also be practical ones that both halves of the couple can use, such as dishes, pots and pans, appliances, and any other items you may need to begin married life together.
Timeline
Typically, an engagement party is first on the list of pre-wedding events. It can be a few days or a few weeks after the proposal. At most, a couple should have their engagement party within three months of the proposal itself.
A bridal shower is often the next pre-wedding party, but there's a significant amount of time between the two events. Due to a number of factors, such as the wedding location and where guests will need to travel, a bridal shower may be scheduled within a few weeks to a few months before the big day.
Celebrating with Loved Ones
Whether you opt for an engagement party or a bridal shower, the main focus should be on celebrating with your friends and loved ones. Either is a wonderful time to be surrounded by those you love, and look forward to your big day together. Choose the one you feel best fits your style, and have fun celebrating!