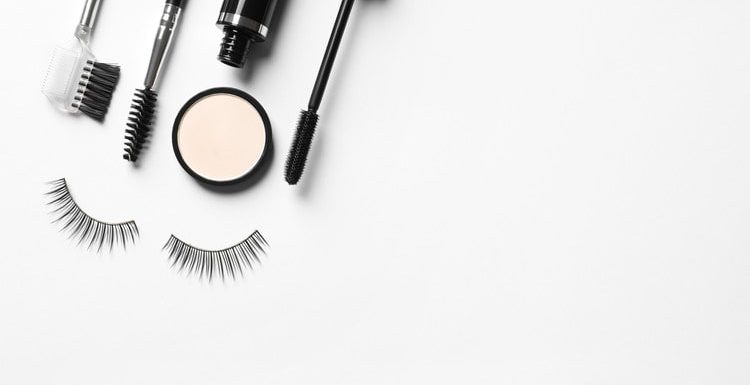 Lash extensions are all the rage these days, and it's easy to see why. They effortlessly add volume to your natural lashes, giving you a stunning and more youthful appearance. If you're not fond of using makeup or other beauty products, this will make a great alternative!
However, there's a catch: maintaining them can be a challenge, especially if you don't have the right products on hand. Yes, lash extensions don't last. But that is precisely why you must care for them; otherwise, you will waste your investment. So let's learn more about appropriate lash extension products and the problems they address!
Solve Your Lash Aftercare Problems with These 7 Products
Sometimes, aftercare issues are unavoidable. Perhaps you slept in an uncomfortable position, causing fallout or scratching your lashes by accident.
Having a lash extension maintenance dilemma? Don't fret; the right product and practice will save you. Here are seven products you can use for proper lash extension aftercare!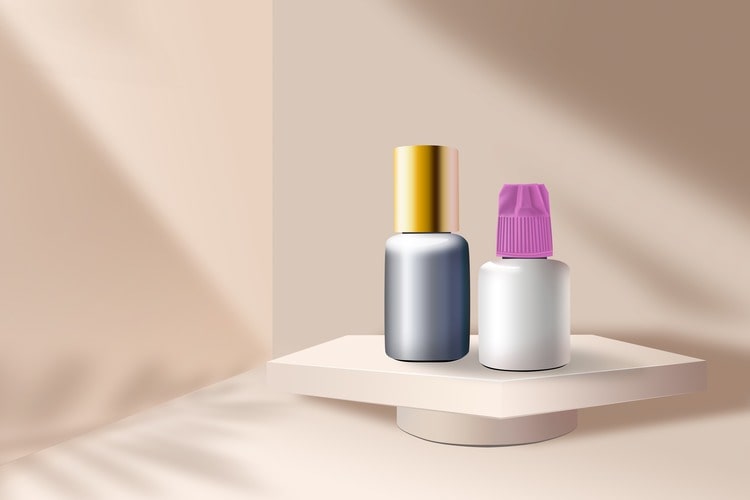 Lash Shampoo and Oil-Free Makeup Remover for Dirty Lashes
One of the reasons your extensions fall off easily is because of dirty lashes. They either pile up debris from external sources or cause a waxy texture due to oil-based products. Oily and dirty natural lashes will cause the adhesive bonds of the extensions to weaken.
If you want clean and strong lashes, drop your unhealthy makeup habits. Avoid oil-based cosmetics as much as possible and switch to oil-free or water-based removers and lash shampoo instead. These will help prevent a waxy lash line and give your lashes the necessary massage.
How to use a lash shampoo or cleanser: Pump some shampoo once or twice and use a cotton swab to clean your lashes. Don't forget to do it gently!
Lash Spoolie or Cleansing Wand for Droopy Lashes
Losing the "fluttery" look of your extensions? Don't panic. Maybe they only need a good, gentle brush. In that case, get yourself a spoolie or cleansing wand for lash extensions. It not only keeps your lashes in perfect condition, but it also cleans them! Brush your lashes with this tool regularly, preferably after a shower or when you wake up.
It has the perfect brush size for getting through the corners of your lash line and not missing a single spot. In addition, a spoolie can keep your natural lashes healthy while preventing the extensions from becoming brittle and breaking.
Lash Conditioner, Serum, and Supplements for Weak Lashes
Lash extensions last and look their best when you have strong and healthy natural lashes to hold them. Otherwise, they will break easily or even cause an eye infection (if not cleaned properly). To avoid this, use an eyelash extension conditioner, lash serum, and supplements to strengthen and revitalize your natural lashes!
A lash extension conditioner works gently on the extensions, providing them with the necessary nourishment. Lash serums, which contain formulas for lash growth enhancement, also serve a similar purpose. Finally, vitamins like biotin, vitamin C, iron, and niacin help you grow fuller and stronger natural lashes. Ultimately, these products will minimize lash fallout and breakage.
Eyelash Extension Sealant for Rough Environments
In addition to cleaning and nourishing your lashes, you must protect your extensions from environmental hazards. While you can't do much about polluted surroundings, you can always use an eyelash sealant. It's a clear gel coating designed to protect your lashes.
It keeps the extensions in good condition, looking all clean and in perfect shape. Furthermore, it helps trap moisture and secures the adhesive bond, preventing the lashes from getting dry and brittle.
Lash Extension Aftercare Best Practices
You now have the right products on hand! Next, let's talk about the best practices in lash aftercare. What are the things you should and shouldn't do about lash extension maintenance? What practices make the most of your lash investment? Let's look at a quick list below and find out.
Dos of Lash Extension Aftercare
Here are six dos for effective lash aftercare:
Always use a fiber-free towel when drying your face.
Brush your lashes regularly with a spoolie.
Skip wearing mascara if you have extensions on.
Book lash refill appointments every 2-3 weeks to fix gaps and rejuvenate your lash line.
Stick to healthy diets (e.g., fruits, vegetables, and other foods with protein and iron).
Watch out for signs of lash stress (fallout, itchy or scaling red skin, and vision pressure). Consult with a health expert immediately when any of these signs occur.
Don'ts of Lash Extension Aftercare
Meanwhile, here are five things you shouldn't do to avoid wasting your lash investment.
Don't expose your lashes to water 4-6 hours after the lash extension application.
Don't use oil-based cosmetics, saunas, and facial steam.
Don't go to bed with face or eye makeup on. Be sure to clean them beforehand!
Don't sleep on your face to avoid a lash extension fallout.
Never attempt to pull on or rub your lashes.
Make the Most Out of Your Lash Investment
The beauty of lash extensions requires skill from the lash technician and maintenance on your end. They require lots of work and aren't cheap, so be sure to make the most of this investment!
Of course, you must have the right lash products and master best practices to do that. Then, you won't have to worry about your lashes falling out prematurely or catching signs of an eye infection. We hope this blog has given you useful insights about keeping lashes clean, strong, and beautiful!
Find more beauty tips and information on our site, from the types of eyelashes to the latest trends in the industry.
Author's Bio:
Elizabeth Avery, a licensed hairstylist, is the Content Strategist & Brand Ambassador of Beauty Boss Academy. She's also a social media queen who's a lifelong lover of all things beauty. On an average day, she drinks lattes, sings show tunes, and shops for things that are pink and sparkly.