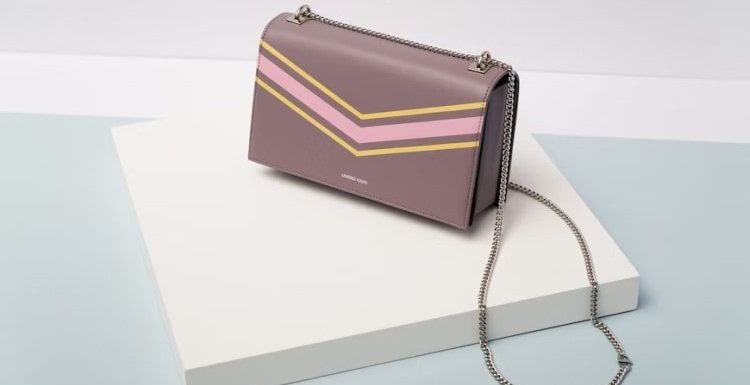 With so many options available in the market, choosing the right purse can get pretty tricky. Do you know how much pockets you need or would you like carry it around your shoulder or on elbow? How big do you want the size to be? These are some of the simple questions you better address before investing in a bag.
Even though options are plenty, but clear crossbody bag can make a great everyday purse to invest some bucks in. They can be your awesome travel bags, night out bags or the ones you can carry at work.
How to choose the best crossbody bag?
You are now trying desperately to look for the best clear crossbody bag that the market has in store. What you didn't realize is the number of options available lately. Which one should you choose among the lot? It is more like a one-time investment plan. So, once selected, there is no turning back from there. Following the 6 simple points will actually help you to make a decent purchase. Let's delve into details.
1. The right color to choose:
While hunting for the next crossbody bag, try focusing on the color first. If you have any specified outfit in mind then you can style your bag with it accordingly. But, if you are looking for a long term investment plan, then going for basic colors like black, white, or clear crossbody bag will act out brilliantly to match with every outfit you wear.
2. Focus on the strap style:
Not all crossbody bags are known to have stylish straps to compliment the main product. Mostly, these bags will come with a strap that matches material and color of the bag or there will be a chain strap.
While both are valid choices, you have to decide which one works best in your closet and can match with your style the most.  Chain style will add that extra flash and edge to your style. If that's not your vibe, then stick to a uniform strap to be on the safer side.
3. The fabric that works best for you:
For choosing the right crossbody bag, fabric forms a major part. The same goes with clear crossbody bag as well. Some of you might be looking for a solid bag and others are aiming towards pattern. The traditional rule is that patterns always go with solids.
So, if you are adorning patterned clothing on daily basis, going for the solid color will be a great option to venture into. On the other hand, if you are quite opposite and have more solid colored clothing items then patterned crossbody bags will be your go-to style to venture into.
4. The things to wear with the bag:
Crossbody bags are considered as accessory and not the main outfit. So, it is vital to target the things you can pair up with the bags before making a purchase. Coordinating outfits and purses is an age-old practice. Yes, it might take some time to get a hang of it, but it is not impossible.
Every color does not coordinate well with all colors. So, before selecting the crossbody bag of your choice, focus on what you are planning to wear it with. To be on the safer side, clear crossbody bag is always a great option that matches most outfit plans.
5. Ways to position it:
Even though most people aren't aware of this fact but how you are going to position your crossbody bag will change the complete look of the wearer. You can just hang the bag on your shoulder or you can cross it from your front. It is important to ensure that the bag remains in a proper length, because too long or too short won't make up the mark!
6. The size to deal with:
Crossbody bags are available in multiple sizes. It depends on your style and what you are planning to use it for. Depending on what you are planning to put inside the bag, focus on the right size to choose from. Crossbody bags mostly run towards smaller side. So, do not try to replace it with a big diaper bag!
These are the top 6 simple yet effective tips to follow while choosing a crossbody bag for the first time.