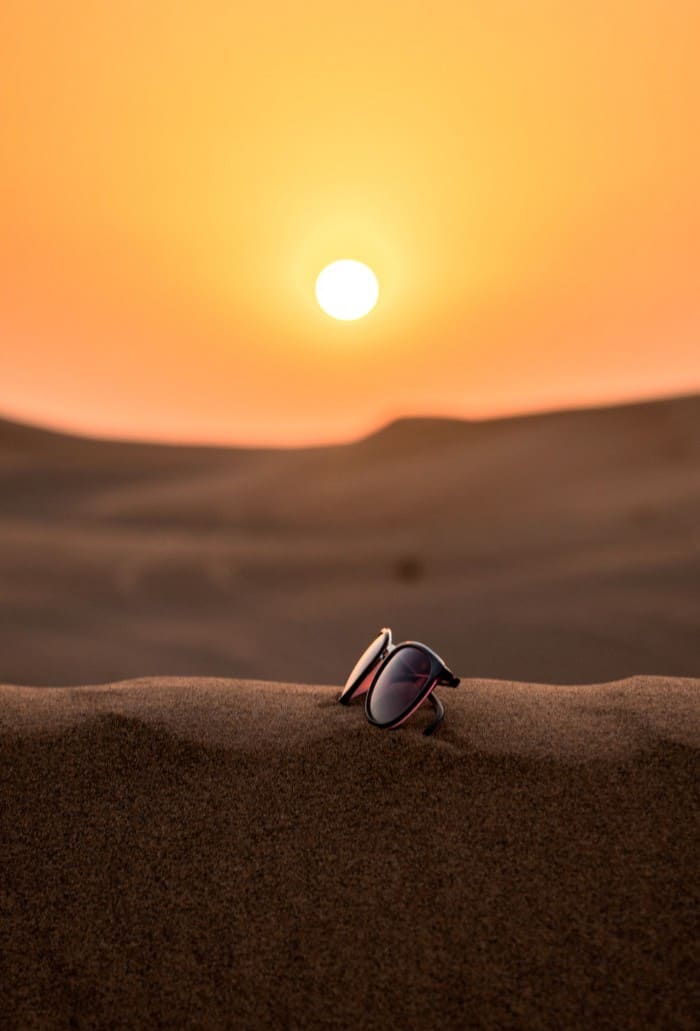 Dubai – a traveler's dream destination and the capital city of United Arab Emirates is considered as the center of luxury and extravagant living. It houses sparkling skyline, fascinating nightlife, and incredibly rich experiences, yet one thing that gives exceptional experience unlike the rest is a desert safari in Dubai.
Incredible Desert Safari Experience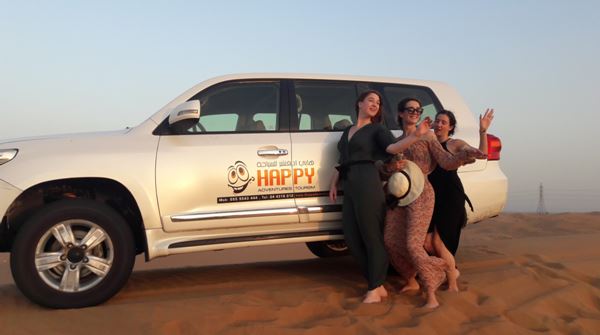 The experience of spending an exciting evening in the unconventional settings of Arabian Desert including safari, brings extraordinary experience. The untamed view of the surrounding on a 4×4 vehicle, exciting desert activities and experience of bedouin camp in the middle of the desert gives amazing experience. As you plan on going through a day in the vast Arabian desert, there are a lot of activities that will excite you on the journey.
The huge desert landscape of Arabia and its rich experiences lies amidst high sand dunes, and a variety of energizing activities make desert safari in Dubai an experience of a lifetime. Here we are sharing the top seven facts that will excite you to take a desert safari trip in Dubai on your next vacation.
Catch the Sunrise in Morning Desert Safari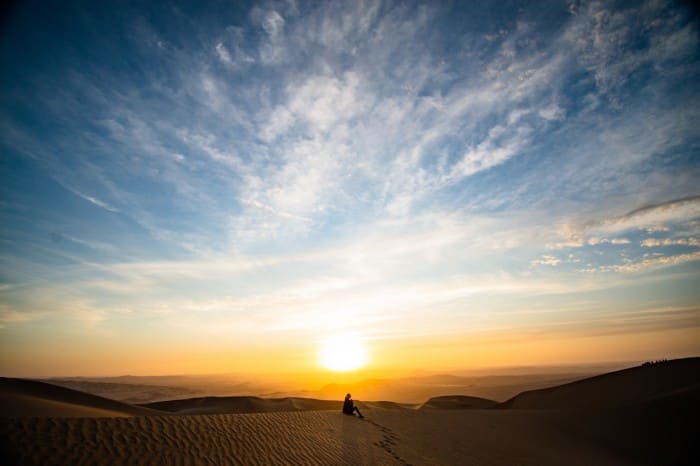 The marvelous Arabian Desert is where you should be going to catch a breathtaking view of the sun rising over the dunes. Observe this magnificent view and appreciate the awesomeness of early morning sunrise in the desert. Morning desert safari adventure is ideal for people on short trips wanting to witness the beautiful Arabian Desert at least once. The morning certainly provides the most photogenic scene that you'll find in the desert. Take a lot of great photographs as a souvenir of your trip. Likewise, you can enjoy the exciting dune bashing session in a 4×4 vehicle in which a skilled driver takes you for a ride over high sand dunes that gives a feel of a roller coaster ride.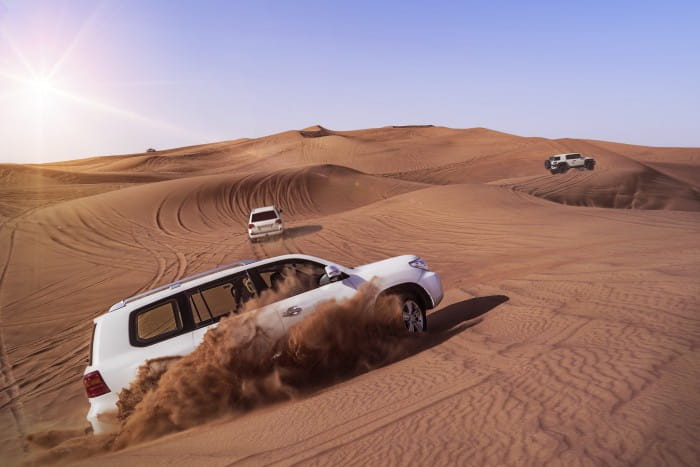 Sandboarding on High Dunes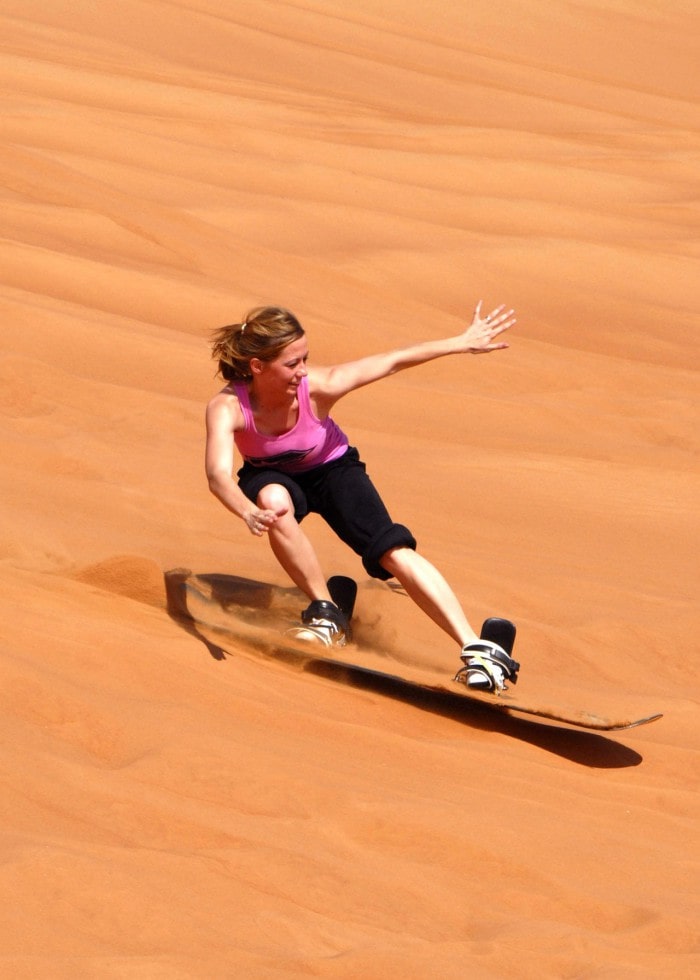 One of the fun activities of desert safari is sandboarding on high sand dunes. Away from the sparkling shoreline, desert offers some awesome activities to try in an unconventional setting. Adults and kids simply love this fun and energizing sports activity as it gives great adrenaline rush. You will find some dunes as high as 300 meters and feeling the crisp sand under your ski while coming downwards is an awesome experience.
Wonderful Camel Ride Around the Desert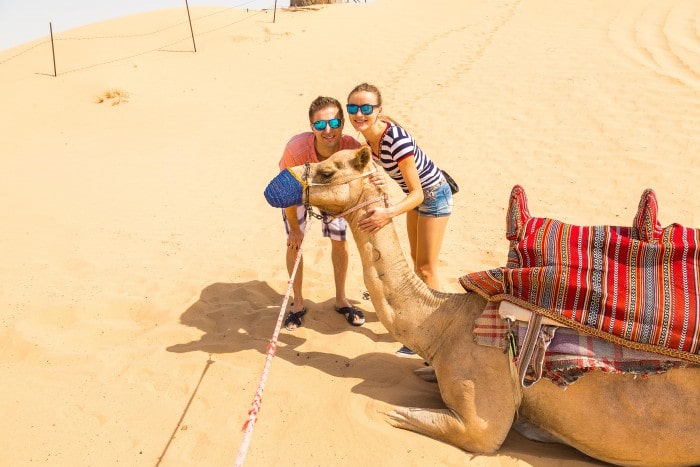 Camel ride in the desert is an amazing ride in which you investigate the desert landscape and get a chance to take memorable photographs. Riding on a camel's back is an unusual experience which can be achieved only in the Middle East. It is suitable for people of all ages and kids simply love it.
Riding Quad Bike Like a Star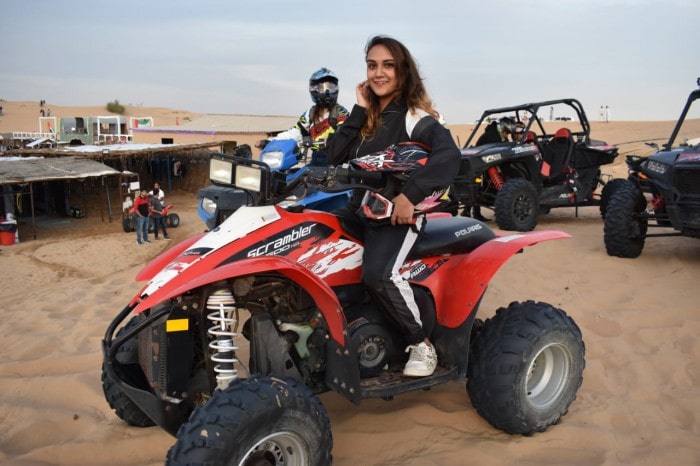 One of the most exciting activities to experience in desert safari is to ride a quad bike in the vast Arabian Desert. Ride around and twist and turn as you investigate the desert like a celebrity; quad biking is a must-have experience for adventure enthusiasts on their desert safari visit. A basic desert safari packages doesn't include quad bike ride, perhaps, it can be added in the packages at an additional price.
A Memorable Ballooning Experience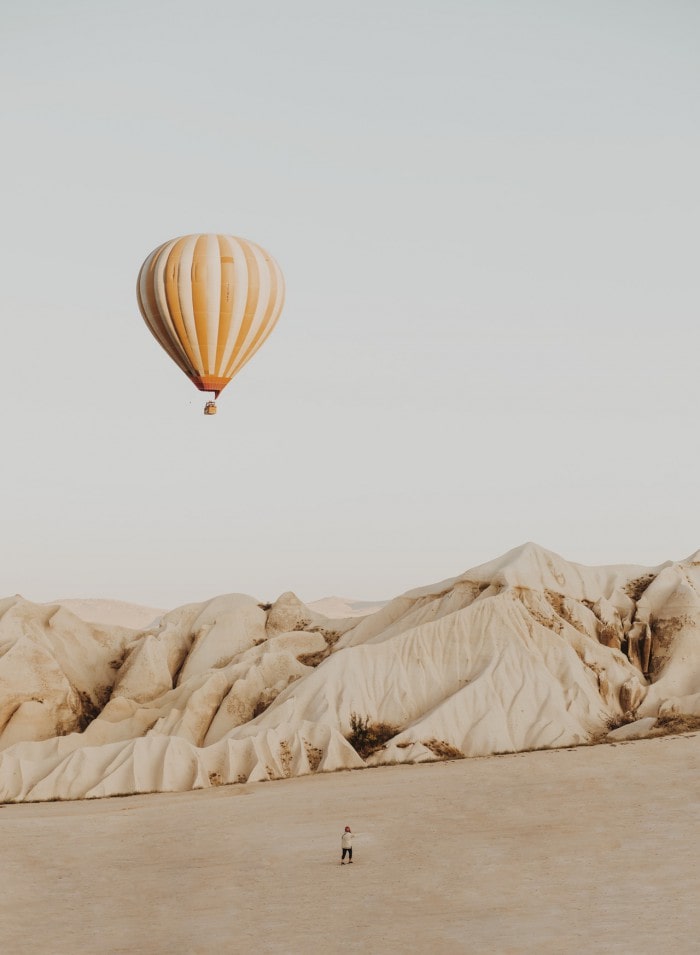 An exhilarating hot air balloon ride gives a 360-degree perspective of the enormous Arabian desert. It's an add-on desert safari activity which is perfect to be availed on some special occasions, surprises or just to make your special someone feel amazing. An early morning hot air balloon ride with your loved one is an ideal activity to make your desert safari experience memorable. However, a hot air balloon can hold up to 24 people at a time and as it flies higher, incredible perspectives of Arabian desert starts to unfold. Passengers can spot natural life of the desert, which involves animals like gazelles, oryx, caracal and camels.
Capture the Beautiful Sunset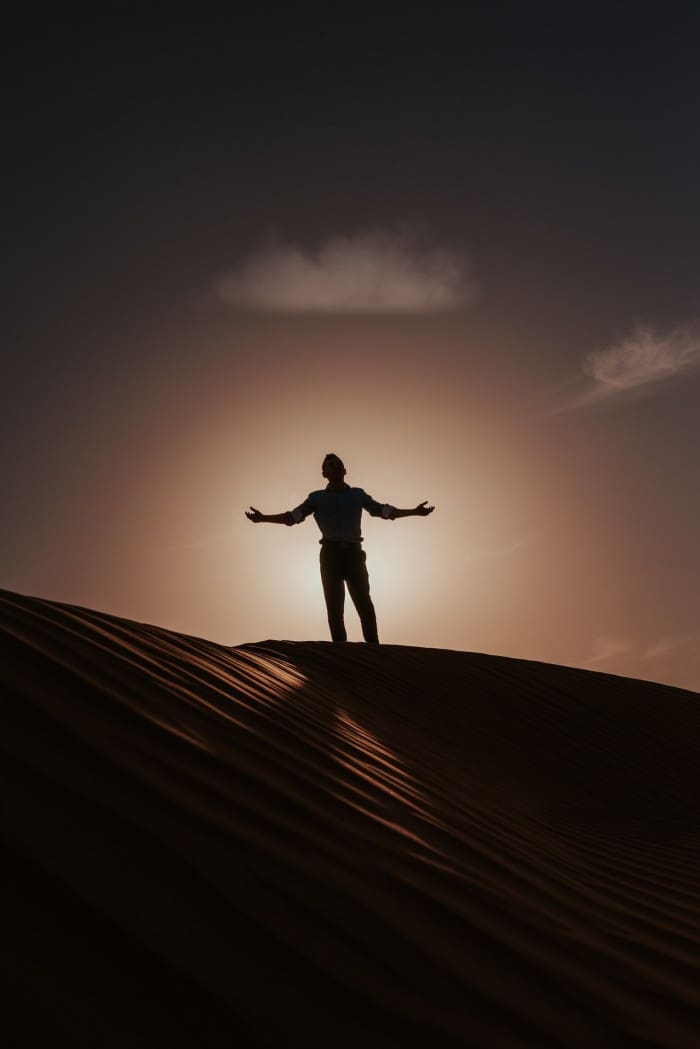 The evenings in the desert are generally breezy and cold. An evening or overnight desert safari adventure gives you a great chance to capture the breathtaking sunset view in the desert. The view of the sun setting behind the dunes is simply enchanting. The orange-ish tone dispersed by the sun as it disappears behind the dune is a sight to behold. Also, sunset in the desert is a great chance to capture some amazing photographs.
Exciting Activities, Entertainment and Dinner in the Evening
The evening or overnight desert safari is an ideal approach to experience the true Arabian entertainment. Once the sun sets behind the dunes, a number of exciting activities, music and entertainment is ready to give you extraordinary experience. You will be amazed to watch the spectacular fire performance, tanoura dance and belly dance performances by skilled artists. Relax in the bedouin style tent and appreciate the exciting moments with your loved ones.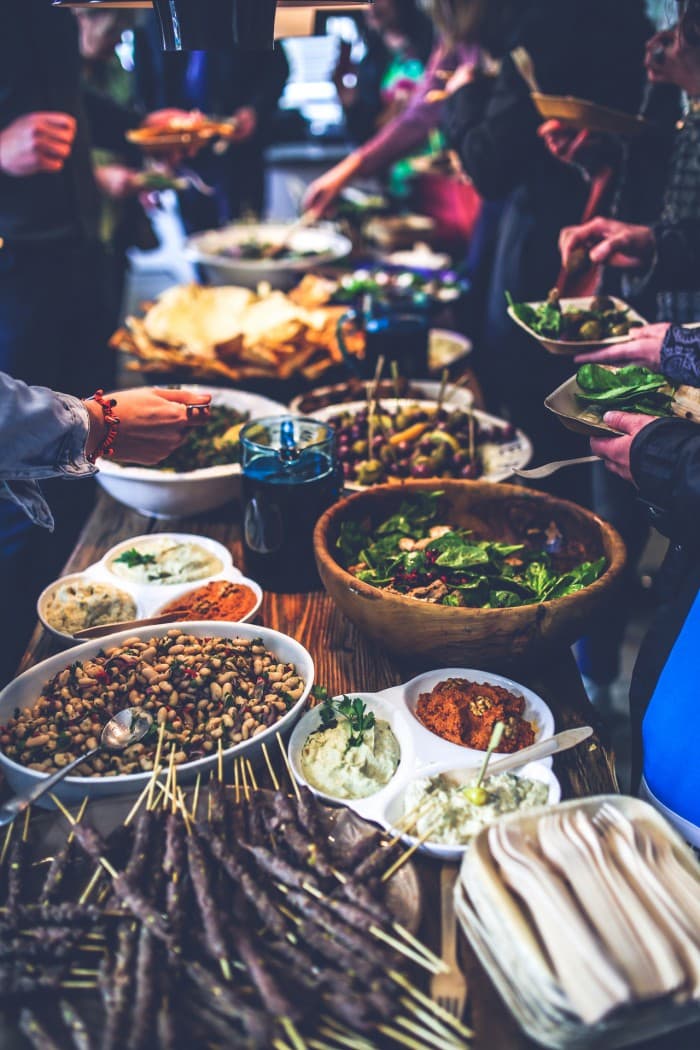 Further, you can savour some Arabic cuisines in a buffet dinner served with various BBQ, Veg and Non-Veg items including salads, soups, kebabs, hummus, biryani rice and a variety of delicious Arabic dishes. Watch spectacular Hip twirl and enjoy the music while you relish your meal in the desert camp.
Final Words
Desert safari is an exceptional experience. You can choose between morning, evening or overnight desert safari experience whichever is suitable according to your trip and time. However, morning desert safari is best for the people on a short trip, evening desert safari is a complete packages for everyone as it includes activities, entertainment, and dinner and overnight desert safari is suitable for the ones wanting to have an outdoor camping experience in the wilderness. A day out experiencing the best of desert safari in Dubai is a sensational experience that stands out from the sparkling lights and skyscrapers in the city of Dubai. After knowing all the seven amazing facts about desert safari, you need to book a desert safari tour and treat yourself to outstanding experiences!
Author Bio
Hi I am Haroon Hassan, I would like to introduce myself as a travel enthusiast and writer. And I love to write about tourism in UAE and especially about the Dubai desert safari.