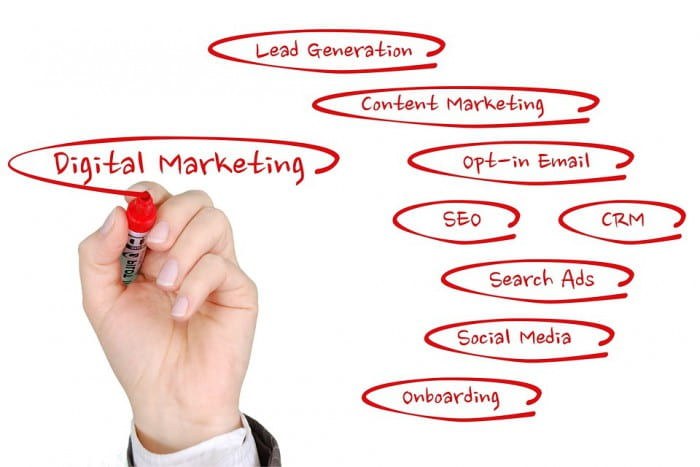 Since the digital revolution touched every human life on this planet, the world of business has witnessed a widespread transformation. Keeping with this transformation, businesses today are increasingly relying on digital marketing to ensure their long-term prosperity. It is North Star that lights the path for businesses attempting to tap into their target audience.
Every major brand today is churning out unique and excellent digital marketing strategies. Now while some businesses are embracing this form of the marketing practices, some are sceptical about implementing it owing to the myth surrounding it.
Believing in these misconceptions will only threaten the growth of your business. Hence, to save yourself the trouble, we have laid down some of those myths that definitely needs to be dispelled for the sake of your business's prosperity.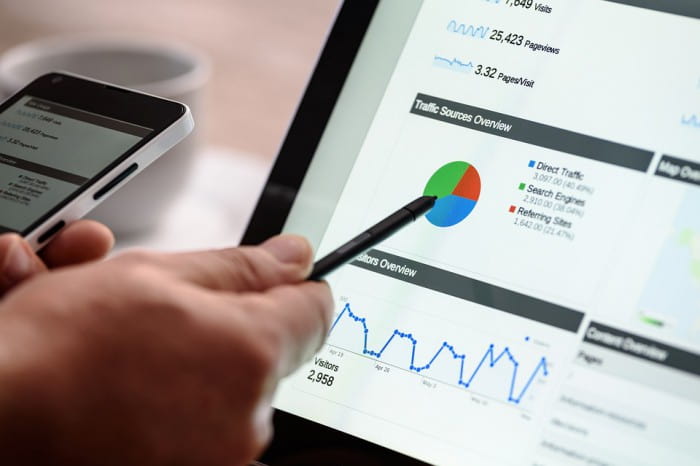 Myth #1: Digital marketing is the be-all and end-all
Fact: Agreed that the digital revolution is upon us. But that doesn't mean businesses should solely focus on developing digital marketing strategies to succeed. It undoubtedly goes a long way in establishing your business' online presence. But successful businesses know better not to rely on it solely.
It is vital that you don't put all your eggs in one basket, and come out with newer and better marketing strategies.
It is also significant that you invest time and efforts on offline marketing after adopting digital marketing. When traditional and digital marketing techniques are combined, the outcome is always phenomenal.
Airbnb is a classic example of digital marketing done right. Their strategy  primarily depends on user-generated videos and images on Instagram, Facebook, and Twitter. They post how-to videos and posts geared towards owners, and popular city guides.
Myth #2: SEO is a one-time affair
Fact: There are many businesses that allocate a certain budget towards SEO for a quarter and then again repeat the same budget in subsequent quarters.
The notion that SEO is a one-time experiment or a process that needs the same amount of resources over regular intervals is wrong. Like any other process, it needs more than just maintenance. In fact, it must include a cycle of assessing and re-strategising that can present the reasons to increase (or decrease) the resources.
Search algorithms are ever-evolving. Hence, SEO and content strategies have to be monitored at least yearly to make sure they're still working on your business' favour.
Myth #3: A stunning website is all it takes
Fact: Investing money into your website so that it looks visually appealing can definitely draw in the consumers. But the attractiveness doesn't distract from what is or isn't offered on the site. You will have to engage with the consumers online, and by having a responsive website design, you get the opportunities to shine.
Before deleting your current site or shelling out a hefty sum on a site redesign, understand what your site needs to be performing at an optimal level. Select powerful brand colours and vibrant pictures, and also incorporate a layout that your consumer will want to engage with.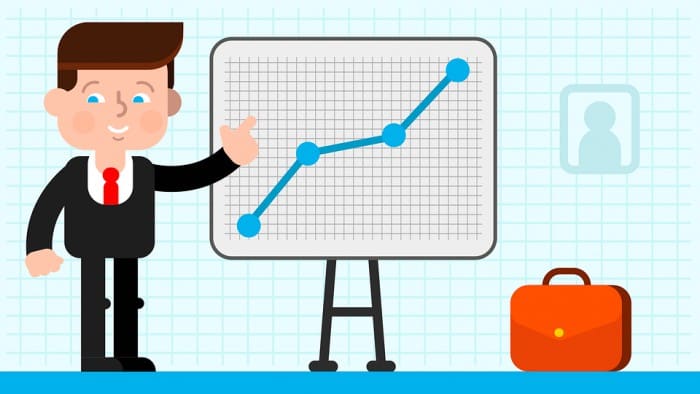 Myth #4: Content marketing isn't necessary
Fact: Many businesses function with the belief that once the website is up and running, the work is done. However, your website must have relevant, updated content that engages your target consumers.
Presenting brilliant content not only allows you to rank higher on search engine pages, but it sends out a positive message to your target consumers. Don't think your consumers won't notice if your last blog post was a year ago. This gives your audience the feeling you aren't bothered about their loyalty.
For instance, McDonald's Canada took up the challenge of answering the queries of their consumers through content marketing. They had responded to around 10,000 questions, and that helped maintain transparency among the consumers.
Content marketing helps develop trust among your consumers. People read, share, and engage more with content that is shared through friends and others that they trust.
Myth #5: Social media isn't suitable for every business
Fact: No matter what your business is about, social media can be an efficient platform for everyone. That being said, not all social media channels function the same way, and you shouldn't put the same effort on every channel.
For instance, if you're a B2B company that offers technical service, Pinterest and Instagram are not the channels to focus. You can look at Facebook, LinkedIn and Twitter.
The same rule is applicable if your brand is on the other side of the spectrum. For instance, if you're a B2C company that offers fashion and grooming products, LinkedIn is not the channel for you. But both these types of businesses have social channels that if implemented properly, can generate a good return.
Myth #6: Conversions don't happen through mobile
Fact: Consumers today are far less likely to go through a long and tedious checkout process and fill out all those tiny fields on their mobile phones. If you're asking them to repeat the same desktop checkout process on their mobile phones, That's a wrong way to drive conversions. This doesn't mean converting the mobile users is impossible.
In this case, make your mobile B2B forms simpler. Urge your users to sign up for coupons they can use on your site. Also, make sure to focus on SEM mobile ads on phone calls.
All of this is an excellent way of iterating that if consumers aren't converting on mobile, it's not the phone that's at fault here.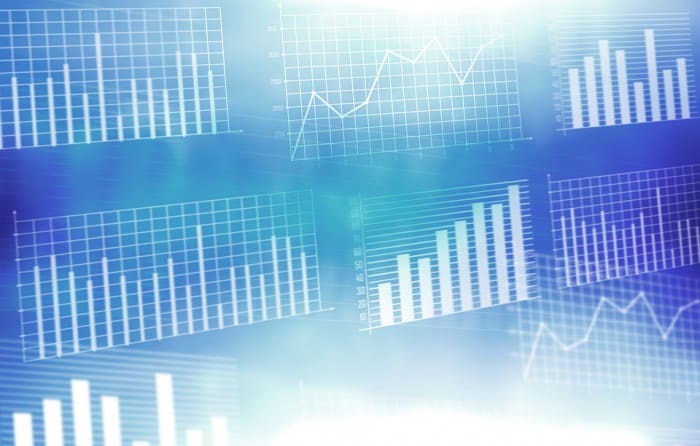 Myth #7: Negative online reviews are bad for your brand
Fact: Any concerns about your service or product should be addressed and considered as opportunities. Addressing will help enhance the consumer experience and inform the consumer about how far you can go to satisfy them. Handling negative reviews online has a proper process, and you can't ignore it. Turning a blind eye to the issues and wishing a negative review goes away is foolish.
So, take time to address the consumer and assure you care about their loyalty. This will bring a huge difference to your brand's reputation. Neglect it, and word of mouth marketing will be present a bunch adversities for your business.
You can take a leaf out of Nike's book in case of online reputation management. Nike has a social media account especially dedicated to customer support.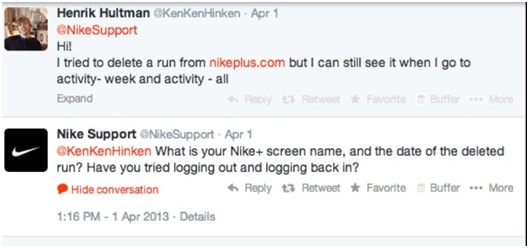 Myth #8: Digital Marketing is successful when you have huge website traffic
Fact: A deluge of website traffic can definitely open the doors of your business to a huge number of potential consumers. But that doesn't indicate every website visitor can convert into a customer. The trick to efficient digital marketing is quality, not quantity, particularly in drawing in the right kind of website visitors.
It would be a great advantage for a specific business to have only 100 website visitors where most would convert into loyal consumers, rather than getting thousands of traffic that don't generate any profit at all. Digital marketing emphasises on attracting targeted website visitors that are looking for the services and products that you offer.
The Takeaway,
Just like the trends, the myths will come and go. But these shouldn't scare you to pursue the digital marketing endeavours wholehearted for your business. With the right strategy and a little bit of planning, your company will grow in ways you never thought possible.
Let's give you a little recap of the digital marketing myths that you shouldn't believe.
Focusing on digital marketing strategies alone
Seo isn't the one time only process.
A visually appealing website isn't everything
Content marketing isn't significant
Social media platforms are appropriate for only some businesses
Mobile technology doesn't drive conversions
Negative reviews are bad for your brand's reputation
Website traffic is the most significant parameter for the success of your digital marketing strategy.
Have you heard about any other myth that we've missed out? Let us know in the comments below.