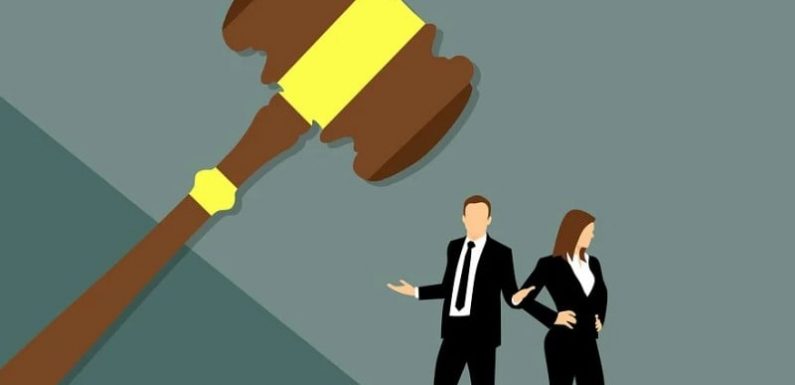 Going through the process of divorce is not only emotionally overwhelming but is also likely to put a dent on your bank balance, if not done with the right assistance.
This is where seeking help from an experienced divorce lawyer can come in handy as they can walk you through the steps of alternative dispute resolutions. They can, in fact, take you through the various processes it entails to resolve claims, conflicts or disputes out of court.
Sure, these steps offer an alternate way to decide on an issue and come to an agreement, but at least it allows both you and your spouse to quickly settle matters and move on with your lives.
However, when it comes to dispute resolution for divorcing couples, there are certain things you need to know and we'll be sharing the same in this article.
Let's take a look!
Requesting for a Dispute Resolution
When it comes to requesting your divorce solicitor for a dispute resolution either of you could do it, but it's important to note that you need to be on the same page!
This is because collaborative law, arbitration processes or mediation won't work out if either party isn't willing to or backing the other. Moreover, since every process needs a mutual agreement between the both of you, it won't go any further if you aren't interested in it.
Facing the Process of Alternative Dispute Resolution
Sure, there are several different steps involved in the process of dispute resolution, but what you need to understand is that all of them happen outside the court and offer you a fairly easier way to finish the divorce or separation process.
Additionally, while this process involves your divorce lawyer, it also includes an independent third party to help you liaise and reach a conclusion; it's also a much affordable option than the usual court process.
Leveraging the Process of Solicitor Negotiation
Dispute resolution requires both the parties to be equally willing to go ahead with it. However, even if you don't, it won't mean that you'll have to take the case to court.
You can request your solicitor to communicate with your partner's lawyer and ask them to get involved in an arms-length negotiation. You could also ask them to arrange a round-table conversation where you can talk about your issues and try to come to a resolution.
This is because, in such meetings, both you and your partner along with your lawyers are present. What's more, here you can talk everything out while being assured that your issues are being carefully listened to.
Another point to keep in mind is that – when an agreement is reached through this process, you can bind and legalise the terms in a court by submitting a consent order. But it isn't mandatory for you to personally meet the judge or go to the court, if you decide to go with this approach of dispute resolution.
Understanding the Benefits of Dispute Resolution While Negotiating the Financial Settlement
When you're looking to reach a quick financial decision, alternative dispute resolution can offer your several benefits when compared to court proceedings.
Moreover, since divorce is a very emotional process, alternative dispute resolution can ensure that you and your spouse end things on a good note rather than escalating the entire conflict; this is likely to happen in court proceedings.
This part is extremely crucial especially when kids are involved and a smooth sailing relationship is required between the two of you at a later stage.
Apart from ensuring a smooth and quick result, this process is quite flexible when it comes to individual needs and allows both parties to give their inputs on the kind of agreement they're looking for.
Drafting Up the Final Agreement
Once the entire process of dispute resolution is done, the last step is to ask your solicitor to create a draft of the agreement and get it secured by legally binding it in a court.
As mentioned before, this part of the process doesn't really require you or your spouse to be present before the judge; the lawyer can take care of it.
To Sum Up
When planning to end your civil partnership or marriage, leveraging alternative dispute resolution may or may not be your best option – this mainly depends on your case.
However, it can definitely offer an array of alternatives to reach a settlement, especially if you're looking to get through this emotionally draining process quickly and don't want the several court proceedings to cost you an arm and a leg!
Sure, the time taken to finish the process depends on your case and the things that you need sorting out, but it definitely enables you to communicate in an open and effective manner.