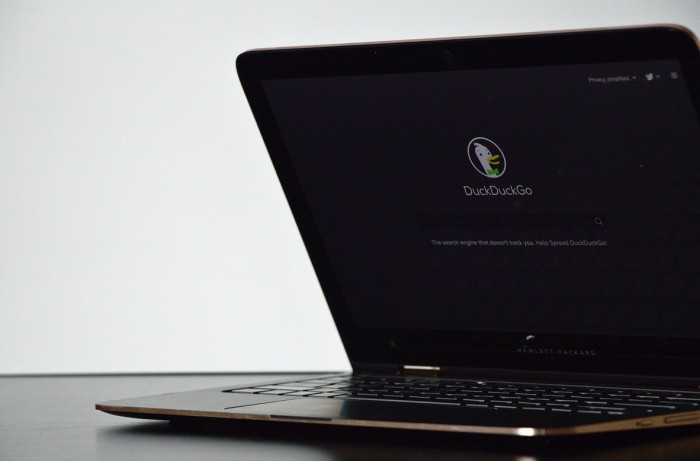 Have you ever noticed how every website that you visit shows you the ad for the same product, be it shoes or TV service, after you have searched for it? If so, then welcome to the world of online tracking. This is a major problem. Many people don't feel safe because of this. And they rightfully have privacy concerns. After all, who wants to be tracked online, right? Well, if you too share a similar concern then you will be delighted to know that there exists a particular search engine that keeps your activity anonymous. And it's called DuckDuckGo. The company sees itself as a direct competitor to Google Search.
DuckDuckGo: What Is It?
DuckDuckGo is a search engine that lets people use the internet without the worries of different companies gathering their data. It has a desktop extension as well as a mobile app. The company promises to keep your searches private. It will keep your browsing session anonymous. Also, it is equipped with a tracker blocker which will prevent the sites from obtaining information about you.
If you are using DuckDuckGo, then the search engine will direct you to the encrypted versions of the website whenever possible. This will make it harder for anyone to figure out what you are looking at online. Plus, it is quite efficient when it comes to blocking external trackers from following you.
DuckDuckGo vs. Google Search: How Is It Different?
What makes DuckDuckGo so different is that, unlike Facebook and Google doesn't make money by targeting ads based on your personal data and browsing history. While the latter has announced that it is going to stop doing that, it still collects a lot of its user data like your search activity and location, even if you are in incognito mode.
Incognito mode of Google Chrome simply deletes the browsing history and cookies along with the information that you may have entered into the fields. But here's the thing. It will only do that after you have closed the tabs and ended the session. However, if you keep running the incognito mode for hours or days, then the information will continue to build. And no matter what, you should know that Google can keep a record of your searches. Also, different companies, ISPs, and governments can track your online activity even if you are in incognito mode.
The thing which makes DuckDuckGo different from Google is that it doesn't save your browsing history and blocks trackers so you can have a secure online session.
How Does DuckDuckGo Earns?
You may now be wondering that if DuckDuckGo doesn't sell user data, then how does it make money. Well, it does so from advertising. However, it doesn't use targeted ads. The search engine displays advertisements based on the keywords you are using to search. Moreover, you will be shown only those ads for what you were searching for.
How to Use DuckDuckGo?
If you want to use DuckDuckGo on your smartphone, then simply go to your app store and search for the app. You can then download it on your device and then use it the same way you would use other browsers like Safari and Chrome. When you open the app, there will be a fire icon located at the bottom center. You can press it whenever you like to close your tabs. This will also clear your personal data.
On the desktop, you can go to the search engine's official website from you can download it. If you are using Chrome, you will be taken to the Chrome Webstore page, where you can get the extension for free. And if you are on Safari, then you will be presented with instructions about how you can set DuckDuckGo as your default browser.
Conclusion
DuckDuckGo is getting a lot of traction as of late. And it certainly deserves a lot of attention. After all, it allows one to surf safely on the web without having to worry about a thing. The fact that this browser doesn't save your personal information and blocks trackers is surely a relief for many internet users. So, do you plan to use this search engine?
Author bio :
Nicole Luke and, a creative content writer. I have been working in Content Writing for many years. writing about "Corporate and Tech blogs" related to your website like TVandinternetdeal.