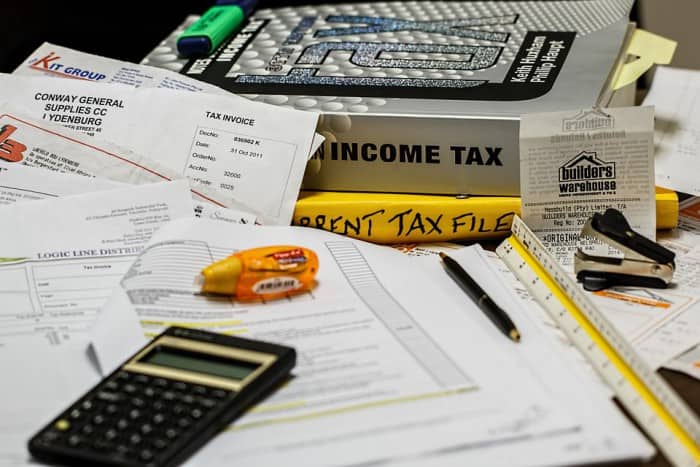 In order to complete the e-filing income tax process, youdo not have to send the one-page verification ITR-V document to the IT Department, Bangalore. You can rather authenticate your returns online after tax filing making use of EVC.
The EVC, i.e. Electronic Verification Code, is a ten digit code containing alpha-numeric characters that is sent to the mobile registered by you while E filing Income Tax online. It authenticates your identity being someone to authenticate your Income Tax Return or, that of a Hindu Undivided Family (HUF)of which you are the bread earner. You can generate the EVCvia the e-filing portal of the IT Department.
E-Verifying the IT Returns using Aadhar Card:
In order to e-verify your income tax return using Aadhaar card, you first have to link your Aadhaar to your PAN card.  You can follow these simple steps explained below to link your Aadhaar Card with your Income Tax Return.
Step 1– Log in to the Department of e-filing Website.
In order to login t the website you will have to enter your user ID and Password, enter the captcha code and click on the login button.
Step 2-Once you login to the website a popup will appear with an option to link the aadhaar number with the e-filing account.
In case the popup does not appear then go to the profile setting mentioned on the top in blue tab and click on link aadhaar.
Step 3- Verify your PAN details and enter the aadhaar number. Click on save.
After the verification, your aadhaar card and the Pan card will be linked.
Once you are done with linking aadhaar with PAN card follow these simple steps to e-verify your return.
Step 1- By visiting the income tax e-filing website upload your income tax return form.
Step 2- Once you upload your ITR form, you will be given a choice that how you would like to verify your returns, you can choose from the respective options:-
I already have an EVC to e-verify your return.
I do not have an EVC and would like to generate EVC to e-verify my return.
I would like to generate aadhaar OTP to e-verify my return.
I would like to send ITR-V/I Would like to e-verify later.
Choose the third option to generate aadhaar one time password. The OTP will be send to your registered mobile number as mentioned in your aadhaar card.
Step 3- Enter the one time password that you have received on the registered mobile number. Once you click on the submit button, you will receive a message of return successfully e-verified. After your income tax return is successfully verified, you will receive an acknowledgement in your registered e-mail ID, download the acknowledgement. 
Once you complete the process of download, the e-verification of your income tax return completes.
E-verification of the income tax return is very important. As not filing ITR has become mandatory for every individual with a salary limit of Rs 5 lakh and above, by verifying your tax return, you can check the status of your ITR and can also avail the other information related to your tax-filing. The due date of filing tax return is July 31st. As there are various processes to e-verify your Income Tax Return. You can easily follow the above mentioned steps to e-verify your ITR by using aadhaar card.