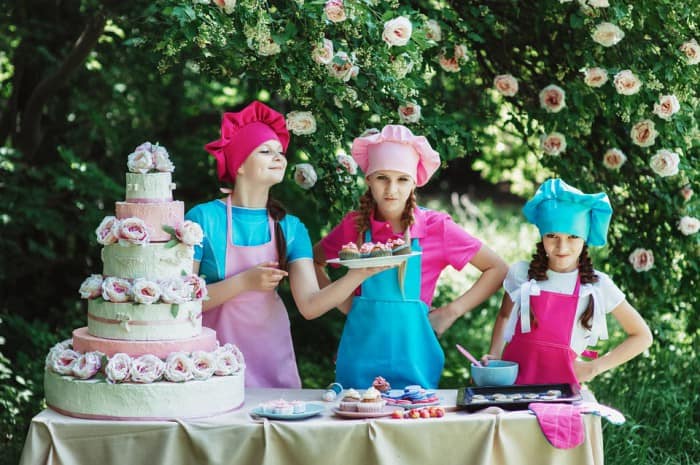 Baking a cake is not that much hard if we have an appropriate tool like oven. Though this is one of the lavishing recipes moreover the equipment is not easy to assemble whether it is for oven or a pipe bags for decoration somehow difficult for frugal people.
We all can't effort the oven or these tools. Making the delicious crave with easy and instant swap is possible at home too. Yes, you have heard it right now you can make own cake in home cooker. Here is the step to step cake recipe you need to follow for good results:
Ingredient required
1 cup cake flour
half tsp. baking powder
1 tsp. vanilla extract
Half cup melted butter
Half cup powdered sugar
½ cup water
2 large eggs
A pinch of salt
Half cup olive oil
Processor to follow for dried mixture
Add cake flour with a pinch of salt.
Now add the baking powder to it.
Mix it gradually and sift with help of water or milk.
Now make round
Leave it aside.
Oil the cooker with olive oil and leave it also.
Processor to follow for liquid mixture
Take a large bowl add butter with sugar and beat until it gets
Gradually beat the mixture.
Add the vanilla extract and mix it precisely.
Now add the pinch of salt for balancing the sugar proportion into it.
Take a hand mixer or mix it in a bowl vigorously.
Now add one egg to this mixture and keep beating until the egg gets disappeared.
Once the yellow egg disappeared start to add other egg too.
Beat again or whisk in a hand mixer for making a thick or smooth
Now it is the time to mix dried and liquid mixture together.
Mix all together and again form a paste.
Now add the extra layer of oil in cooker premises.
Now first pours the mixture into the pan.
Add the pan to the cooker surface and once it gets set tightly cover it with a lid.
Do not add the whistle on the cooker lid and let the vapor come out
Let it get baked for 40 minutes.
Keep checking the cake once or twice only and once it gets golden in color, you may remove it from the cooker.
Check the cake with a toothpick.
Once the inserted toothpick comes out clean then you may consider your cake apt.
Now remove the cake from the cooker and let it be cooled to room temperature.
Put it on a wire rack and leave for 20 minutes.
Frosting preparation for cake decoration
CakenGifts provide you delectable cakes with designer cake delivery which is provided to you with the variety of all fondant cake. The frosting on these cakes is given with natural fruits color that also keeps you engaged with your desired flavor or get the frosting tip here-:
Take a large bowl add vanilla mixing it in a butter.
Now add the remaining sugar to this mixture.
You may also add 1 tsp. almond milk to make a smooth and thick paste.
Now beat it until get thick or fluffier.
Once prepared keep in the fridge for 20 minutes.
Pour the chilled frosting over the cake with the pipe bags.
This is how you can prepare an easy cooker cake if don't have an oven, it is same as your cake recipe which you make in an oven. Here you just need to same with cooker. You may also order an online cake delivery.