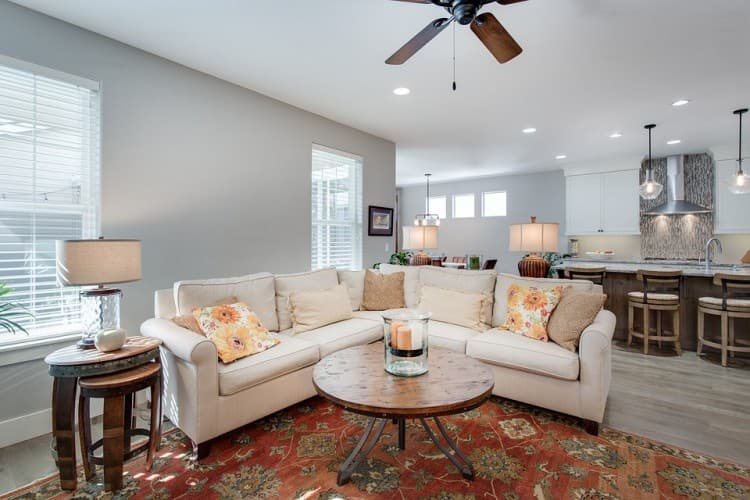 Interior designers have revealed a few solved riddles that seemed like a paradox since ages. They have thrown light on how you can make your homes look elegant and classy without breaking open your bank accounts. From adding textured pillows, a fresh coat of paint to certain window treatments and wooden flooring, there are a few simple answers.
Operating in a new space or revamping your home might just not be on cards. Or perhaps you are itching a refashion from your senior wall accessories but are unable to justify investing on an all-new décor.  Here and now, you will unravel 10 of the simplest, easy and less expensive ways to spruce up every room in your home to make your home look sophisticated, elegant and stylish.
Embellished Mirrors and Lampshades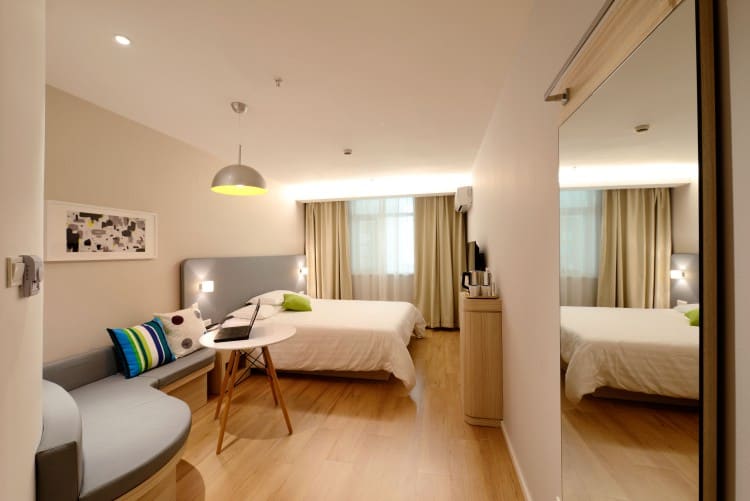 The interior of every home comes to life when everything blends in harmony. Furniture, fabrics, lighting or curtains. Every minute detail speaks for itself and adds to its elegance. Mirrors and Lampshades are very significant when it comes to giving a finishing touch to your home.
Beyond their pragmatic use as a personal grooming aid, strategically adding mirrors to your living room, stairway or your bedroom entry will add life and sparkle to otherwise over looked areas. Mirrors make a room look bigger and brighter and can be used to visually expand the sizes of smaller homes. If you are thinking of decorating your home with mirrors it is important to keep the scale and theme of the décor in mind. The right mirror decoration can integrate the look of the room while adding light and life to your space.
While choosing a lampshade for your interior, it is important to consider what type of lamp shade will synchronize best with your décor. Your living space, kitchen or any space that requires illumination should be looked at as a whole when it comes to choosing a lampshade color. If you want your lights to be the point of focus of the room-choose bold colors that will stand out or more neutral colors for a subtle approach. 
Furniture's Fixtures to Adorn Your Space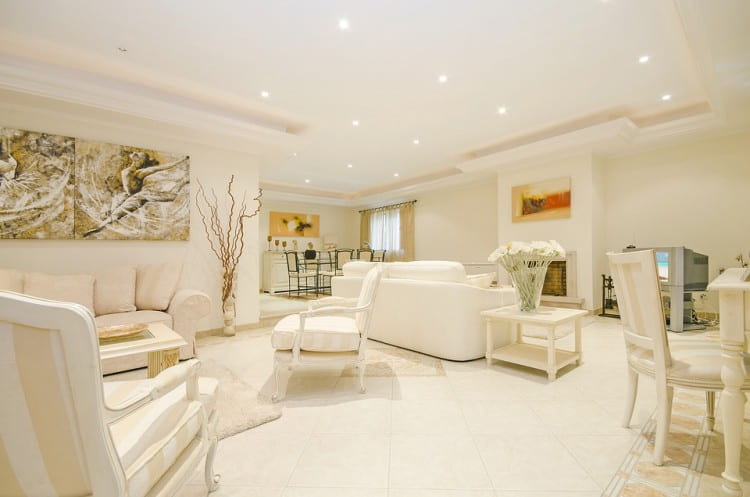 Everyone loves possessing beautiful furniture and fortunately, it is as easy for every home décor style. One of the easiest luxury furnishings to incorporate in a room is a chair. It is an ideal piece to lounge in, read or sit or just chat with friends. The shapes, fabrics and designs of luxury chairs are distinctive and comfortable.
Traditional styles offer sufficient options for furniture's and fixtures because the patterned upholstery and highly ornamented wood are often associated with lavish surroundings. Neutral colors are an impressive foundation for an elegant room. Details like accented armrests on the sofa and cable-style quilting elevate the furniture. 
Rugs to Dress up Your Living Room and Kitchen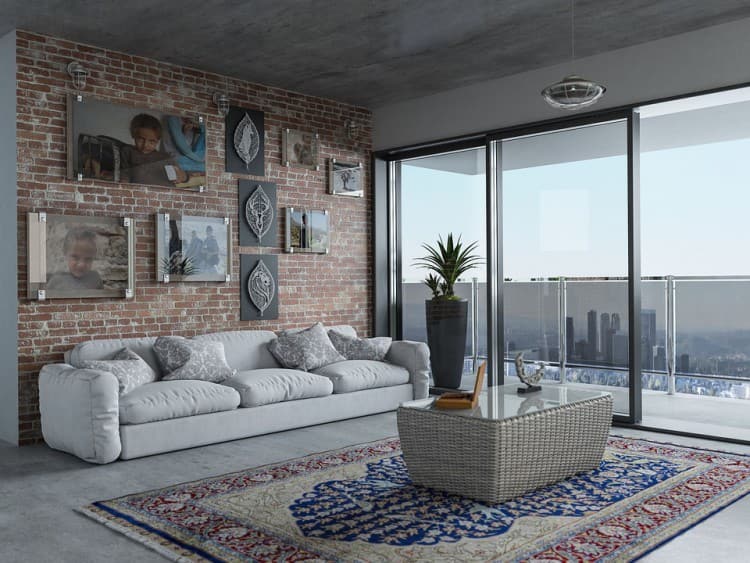 There aren't many home accessories that can take your breath away like a captivating rug. Bold, rich and beautiful, a well chosen rug can easily transform your interior. The design will have a unique impact on any space bestowing life, character and a sense of completion. There's a perfect rug for every room in your home. Rugs are of paramount importance from adding an element to your space to defining the area. They come in numerous colors, prints, patterns and sizes that bring life to the interior. Your most breathtaking rug will be the one that reflects your style.
Kitchen is one of your homes fundamental gathering spaces; it can also be the coziest. With all the steel appliances and accessories, your cooking space could use a little warmth. You can add some texture with one of the statement rugs and make the heart of your home more welcoming.
Wallpapers to Adorn Your Wall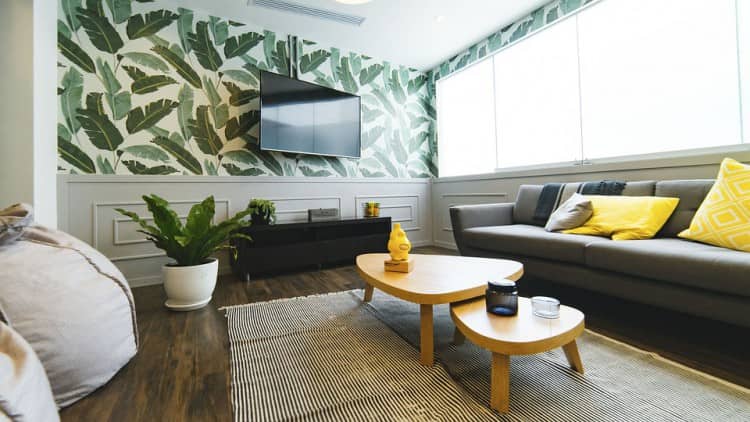 If your walls could talk, they would probably thank you. From modern geometrics to florals, there are many inspiring wow ideas. Wallpaper can be a paper or a fabric, decoratively printed for applications to walls of your homes or office spaces. With today's massive options, the choice of designer wallpapers and the way they are used impacts the overall decorative strategy.
Whatever your style, there's a gorgeous wall covering to match it. Charm your space with a cheery and unique design, which will empower a casual feel in your kitchen or your family room. Any wallpaper with personality can transfigure an ordinary room into a work of art.
Bring the Outdoors In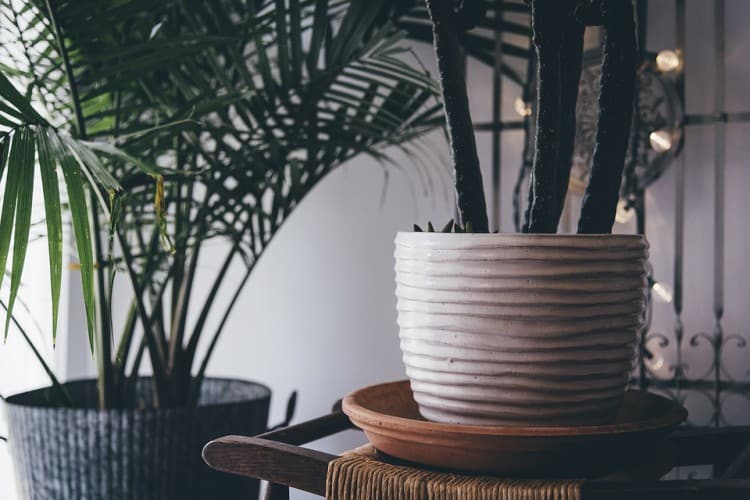 One of the easiest things you can do to freshen up your home is to add flowers and foliage to your space. Foliage adds beauty, character, texture and positive energy into every space. A couple of plants are never too much. Cactus and succulents are trending, but there are other great options too. You can create a special corner for your plants by placing an old tablein the corner and decorating it with your favorite plants.
Plants in beautiful pots make it easy to integrate natural greenery with modern furniture in your home. You can soften the tone of your living room with indoor plants in designer pots. There are umpteen numbers of plants that grow indoors that focus on attractive aesthetics and are easy to maintain. Employ them to add color to your space, to create a refreshing mood, to breathe clean and purified air or simply add character to your space.
Half Wall Painting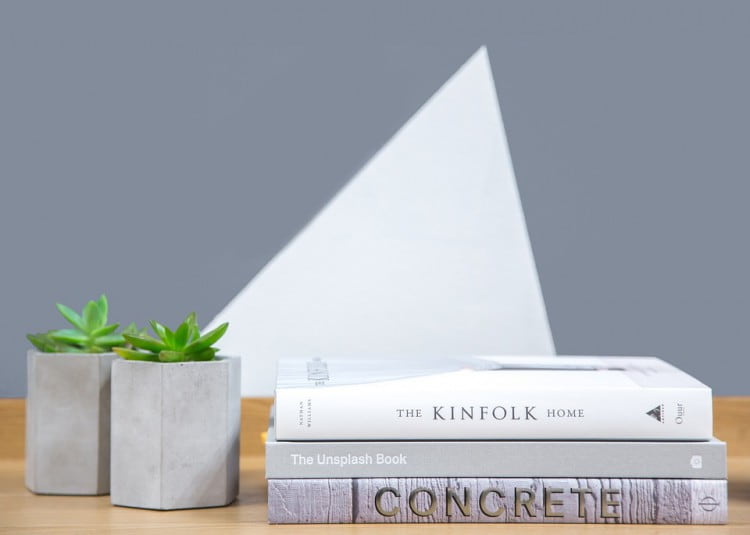 A fresh coat of paint is the fastest way to give your home a makeover, but painting the entire space can be time consuming and taxing on your pockets. If you are intending to repaint or fancy something different, a half-wall painted wall could be just the thing. It can give you perks of a bold color without overpowering the space and can definitely be easier than painting the whole wall from top to bottom.
Emphasize tricky architecture with half painted walls, if you have a high ceiling or any other captivating architectural feature; follow the half painted wall trend to draw attention towards this attribute. Dramatic colors like charcoal or black are trending through contemporary homes, if you want to try the trend, go for half wall painting trend. You can get all the edge with the upper half crisp white.
A diagonal line might look tricky, but it doesn't get any difficult to get it, than a horizontal line. So don't feel intimidated in trying a diagonal line or some amazing modern geometric patterns.
Swap Your Throw Pillows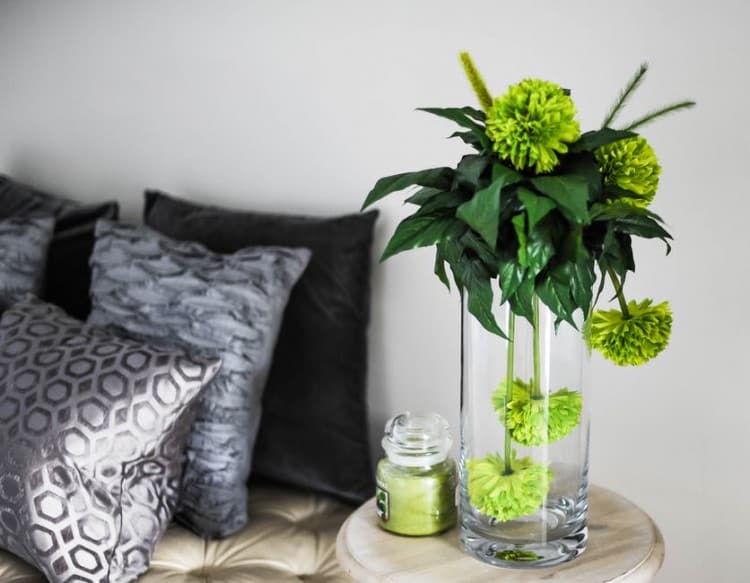 Swap your throw pillows for an instant makeover. New shapes, sizes and colors will automatically make your space interesting. An odd number like a three or a five would be appealing rather than the traditional pairs. A few big pillows look virtuous than a cluster of small ones.
When it comes to living room seating, hallway benches, and anything in the bedroom, adding a throw pillow will add a lot of punch and bring out the subtle design features of the space. A limited color pallet and large geometric prints on smooth tightly woven fabrics, like cotton or linen work well.
Incorporate a Modern Flair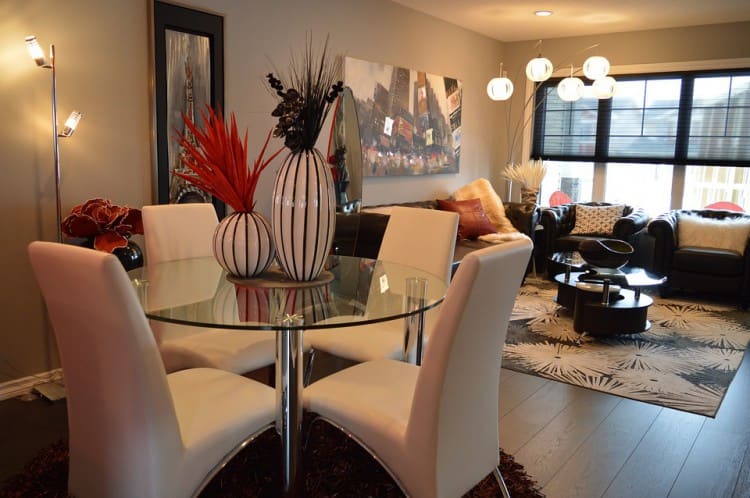 To turn on the room's vibe, replace one piece of furniture in an otherwise traditional living room with something modern like a textured rug.  Having some guidelines is a good start for furnishing and decorating a home. Go with something personal that makes you smile and, above all, is comfortable.
The fundamental idea of a modern house is to keep it simple. Not only should the décor be simple with clean lines and minimal art work and accessories, but should also be functional. Studies have shown that clutter can lead to stress in your life, so keeping your décor simple will help alleviate some stresses you feel.
It is often suggested that all electronics be streamlined, so a flat panel television, built in DVD players, small flat screen computers incorporated in a room rather than being a lump in it, are important to keep those lines clean.  
Bedding Changes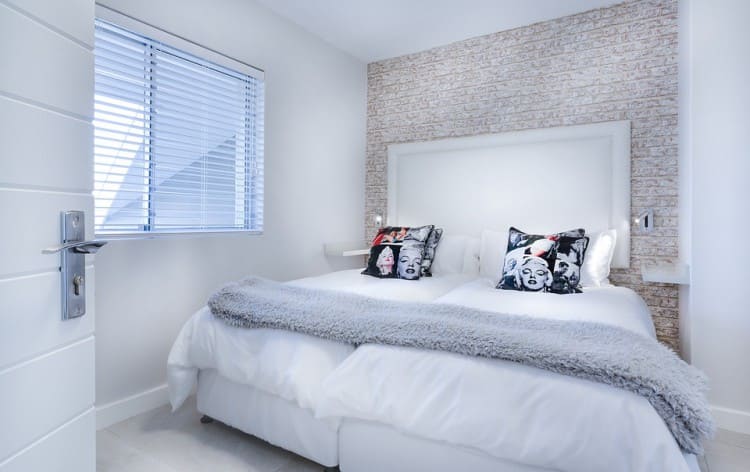 After a long day, there's nothing like a crisp sheet and a fresh bed. A bedroom must be stylish yet functional and calming. The interior of your bed room has a direct impact on your good night sleep. Add space to your bedroom by pairing it with your favorite essentials. The focal point of the space is indeed the bed, so keep minimal furniture and accessories in your bed room.
You can use sleek, contemporary built-ins for additional storage. Built-ins maximize storage while looking like they are not even there. A neat built-in, in your bed room creates a cozy sleeping nook while adding abundant storage space.
Your small bedroom is a blessing for a better night's sleep. A smart bedroom design recommends keeping away stimulating activities out of your bedroom. Distractions like television, internet and work can disrupt your sleep patterns. So the less there is to do in your bedroom, the more sleep you get for yourself.
Window Treatment-A Must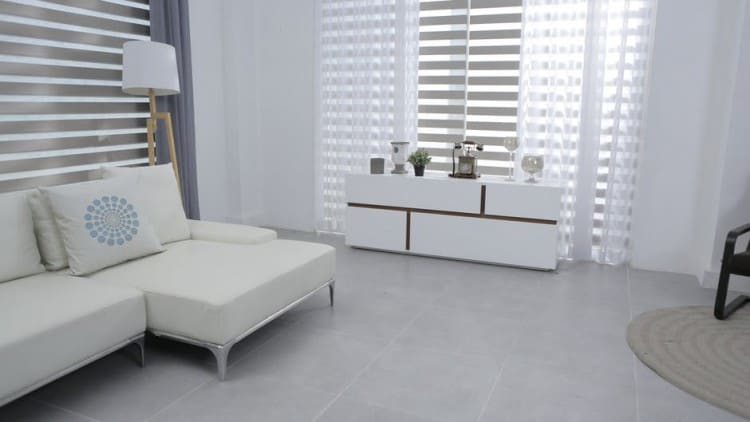 Having a splendid window is a great plus in any home- they add personality and a lot of natural light. It can be a blend of fashion and functionality. Window treatments are not just simple window blinds and shades although new window blinds can set a mood and highlight your décor by controlling lighting and also reducing your energy bills.
Get privacy where you need it the most, like in your bedroom or bathroom. If you are looking at bathroom window treatments, choose a moisture proof material like plastic or faux wood. Same applies for kitchen window treatments.
Sheers look classy in every room without costing a fortune. Sheers offer privacy while allowing plenty of light at the same time. White sheers create a beautiful breezyfeel and are at their best when hung from floor to ceiling. Match the walls for an interesting textural variation or add a touch of color to a neutral room by choosing sheers in pastel shades that works with the overall palette of the room.
Pastel shades like light grey, cream, and off white work magnificently for curtain fabrics when the interior of the room is in white, black or grey. Drape the windows with dual color curtains, with a lighter shade in the center to allow the sunlight to penetrate thoroughly, formulating a warm and welcoming aura. Satin curtains add an element of luxury to the room. You can choose a darker shade of color from the room or an entirely different shade for a contrast effect. 
Interior design is an art and a science of amplifying the beauty of your residence or office to successfully bring about a healthier and a more aesthetically pleasing aura for the people living in that space.
It can certainly be prodigious to riddle out what works best in a home décor. You can identify your style by mixing styles that correspond most with you. Once you nail your style, it will be easier to figure out what makes that style work. Besides, adding Aicool Smart Trash Can to your homeis also an easy home decorating idea.