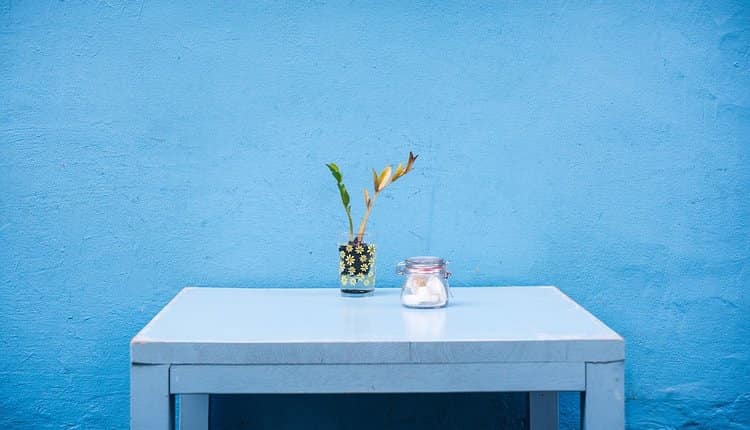 Is refurbishing your home is on your New Year resolution list? Just like fashion trends, home décor trends are changing every year. 2018 was a year of rose gold decorations and classic subway tiles while 2019 has brought a lot more. With eco-friendliness finding a place and 70's velvets in bedrooms and large kitchens there are some amazing décor trends that you can consider.   This year is going to be bright! Read on to find out about the latest trends of home décor for 2019.
   Big, Gourmet Kitchens
The kitchen is the heart of every house. Whether you are buying a new place or thinking of refurbishment, we know everyone starts with the kitchen. So why not make them bigger? People now prefer more open spaces for kitchens. You can find more linear patterns of cabinets in the kitchens today, with linear handles and more of symmetry. The white marble countertops, grey cabinets and stainless steel can bring life to your kitchen while larger bucket sinks and smart appliances can bring more comfort to you.
   Vibrant Color Patterns
You might already have plans to repaint the house this year. But gone are those days when every room had a single colour. 2019 has also brought more colours to your homes. Choosing vivid colour patterns for your walls can make even the simplest of furniture and décor pop out. While 2018 saw more of rose gold, pinks and lighter shades, 2019 will be about dark hues, bright yellows and natural greens. There will be more of warmer tones for furniture to make your homes appear more spacious.
   Beautiful Canopy Beds
Taking inspiration from the luxurious hotels, canopy beds are again becoming an attraction of bedrooms. If you think there will be a problem of space, you can find these beds in a variety of sizes. Prefer a slimmer bed to give your bedroom a rich and unique look. A matching drape for your canopy bed that perfectly contrasts with your bedroom walls will be a cherry on the cake. Are you already excited to refurbish your bedroom? Well, there is a lot more.    .
   Use of Velvet
It's time to go back to the '70s! Every year some old trends make a new appearance in the home décor industry. This time it is increased usage of velvet and beautiful silhouettes at homes. You can use these materials as your bed covers, or add them into your living rooms as a decorative piece for your sofas, cushion covers and wall hangings. This trend is definitely an add-on to your home giving it more of a refreshing look.
   The Green Element
'Go Green' has been a well-acquainted slogan for all of us. So why not incorporate it for your homes? Including natural elements at your place whether it is your kitchen, bedroom, living room or even bathrooms would never go out of trend. You can use indoor plants such as rubber figs and jades or discover a lot more options available near you. Not only this, keeping organic elements such as stones, crystals, brass and copper elements have also become a popular trend today. Many people love the aroma of essential oils and hence use scented candles or dispensers in their living rooms.
   Vivid Lightning
Who doesn't love some sunshine? To brighten up your place in the day time with some natural light the trend of having large glass windows in the kitchens, living rooms and lobbies are already emerging. Natural light brings in a subtle calmness with it and gives your rooms a new look. The artificial lights have become energy efficient today hence you may see the trend of including small light bulbs at different places in the house for evening lightning such as closets and cabinets.
Go, Matte!
There is no doubt that the colours you use in your house make an impact on its environment. The matte furniture is perfect to give your home a luxurious look. The deep yet elegant shades of matte would bring a definite calmness in the surroundings creating a more soothing environment at your home.  So if you think your shining furnishings are giving your home an overly bold look it's time to go matte! Moreover, the matte furnishings would completely go with the vibrant and dark colour pattern trends of this year.
   Elegant Wallpapers
Taking the trend of mix and match a little ahead you can use textured wallpapers in your rooms. This will not only be a treat to the eyes but will enhance your furnishing. Bring in the cool vintage tradition of the black and white from the old era and give it a contemporary outlook in 2019 through concrete shade wallpapers and floors. The floral patterned wallpapers are already in trend and can bring in a new joy into your home. Crystal texture wallpapers like agate wallpapers were already a hit in 2018 and there isn't any doubt that this trend is here to stay.
Excited about renovating your home? Here's a tip – pick up a theme this year to give your refurbishment a little base. Rest, following these trends would not only give your home a fresh look but would increase your comfort. Thanks to the technological advancements in the fields of design you can find a variety of colours, patterns, textures, materials as well as appliances to reinvent your living space.  So mix and match with your creativity and make your house your happy home! Check out this all-in-one trash can to make a happy home.
Author Bio:
James is a writer, blogger and an education freak who keeps on exploring the education industry. He is currently working with GoAssignmentHelp from past few years and has been indulged into delivering quality assignment and work projects for students.