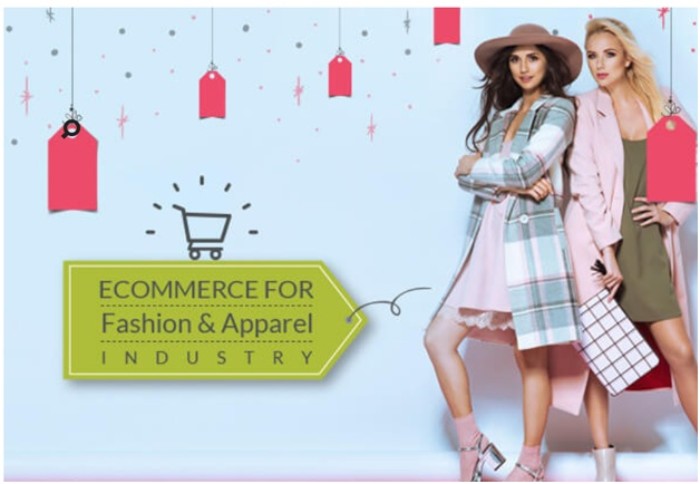 Women's favorite fashion segment of bags, shoes, and accessories is known to raise the sale margins in the ecommerce Industry. A client with the intent of buying clothes ends up adding, shoes, and other accessories that go along with the fashion trend in hand. That's why this segment is growing tremendously. If you intend to start a fashion store, you will marvel at below statistics and strategy for the ecommerce fashion industry.
Stats for Ecommerce Fashion Industry
Naturally, fashion trends continue to dominate in the ecommerce industry globally. Research done by Statista shows that this worth market value was about $ 533 bn as of 2018. Nevertheless, there is a prediction that you will see it rise to $872 billion by the year 2023.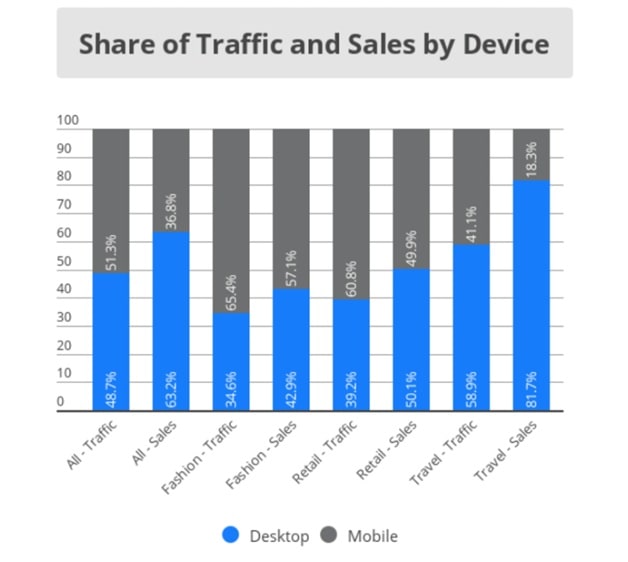 The most effective online method that saw a higher conversation was through mobiles that accounted for 65.4% online traffic that converted to 57.1% average sale. It is an impressive number compared to the average overall sales of retail stores.
Internet Retailer's survey shows Amazon as the most popular online fashion store where substantial buyers shop for their clothes. However, Nosto's stats showed a higher sale conversion rate of fashion sold in ecommerce, from the desktop than mobiles. Those on top came from the UK and some DACH countries with a 2.9% conversion rate.
Ecommerce Statistics $ Strategy from Around the World
The number of online shoppers estimated by 2040, according to Nasdaq is 95%
With the tremendous number of online shoppers today, at least 88% will check the customer's reviews before deciding whether to buy or not.
Even the small businesses are slowly adapting to the ecommerce online stores. According to Small Biz Trends, at least 26% have tried to build their stores there.
Research done by Statista shows that; by 2021, at least 72% of ecommerce is likely to take place.
Statista's projections say; by 2021, there will be 230 million online shoppers in the US.
Forbes research shows that; websites that take more than 3 seconds to load lose about 40% of potential visitors.
US sales in ecommerce are estimated to be $ 690.84 billion by 2020, and likely to increase to $ 891.7 billion by the year 2022, according to EMarketer.
In 2018, 78% of shoppers aged between 18-34 said that the first place they found products was on Facebook, a statistic done by Axios. It shows Facebook, as a powerful social media in ecommerce SEO
Google Ads' average conversion rate is 1.91%, while Bing Ads has a 1.74% according to Word stream.
Ecommerce SEO
When it comes to search engine optimization in fashion, several global fashion stores ranked, as shown below, according to a report given by PI Datametrics Fashion Market in the UK.
Next, had the highest "share of voice" search overall, of 11.3%
Debenhams followed by 6.52%.
Boohoo.com group, combined with PrettyLittleThing, had 10.8% search visibility.
While in the US, the share of voice ranked as below:
Marcy's Fashion Store took the lead with 9.13%
Amazon was next, with 7.73%
Nordstrom had 6.02%
Why do people prefer to shop online?
Simplicity: people are finding the convenience of shopping online, rather than going around the stores where you are not guaranteed to find the clothes of your choice. Shopping online is more meaningful and practical.
Accessibility: most of the ecommerce stores are easily accessible by the use of a smart mobile phone, computers, and tablets. You can shop around the world, through these devices. According to Nielsen, the global population has 53% of those accessing the internet, and 92.6 of them go online through mobile phones.
Free shipping: home delivery that is being offered by most ecommerce stores entices shoppers to buy online because most people that work at a co-operative level have busy schedules and hardly find time for shopping. A research done by Walker Sands shows that 79% of US shoppers would get to buy from online if offered free shipping.
Discounts and Coupons: there are varieties of concessions given to those purchasing online, unlike those buying from the retail stores. Most of the big companies offer coupons that need to be applied and discount that may start from 10% to entice the visitors.
Review Benefit: unlike buying from the stores where you can't find reviews of the product, ecommerce has reviews from past customers that helps you make a quick decision before purchasing the goods.
Wide Variety: you will find more fashion options online and a price guide that will help you decide on different varieties that you can choose from.
Apparel Segments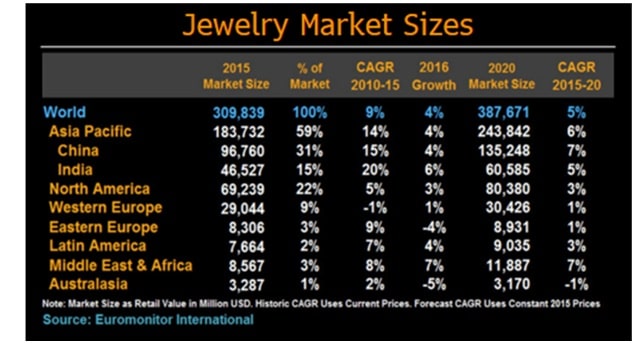 When it comes to jewelry, the global market is said to be growing from 5-6 % annually. Spenders taking the lead in Luxury items are China, followed second by the United States at $ 2.7 billion. This Industry faces a threat when wholesalers sell directly to retailers at a lower price, which leads to; retailers losing their customers as they can access the goods at a retailer's price.
Another threat that is likely to occur is from a projection of global brands dominating the jewelry market by 2020, which will deny local artisan's market share.
Currently, the total jewelry sales of ecommerce have an approximate of 4-5%, and that number will go towards 10 to 15% higher by 2020. However, research shows that retailers in mono-brand jewelry can find a better opportunity through the strategies of Multi-channel and Omni-channels.
Fashion Trends Strategies
Personalization- this trend is said to influence 43% of purchases.
Advertise in Social Media Platforms- you will find a bigger audience on Facebook and Instagram. Using them to advertise your online store will give you not only a top-ranking score in ecommerce SEO but also a higher conversion rate.
In conclusion, the mentioned stats and strategies for ecommerce and fashion industry are a guide for you with an intent to start an online business. People are migrating to digital marketing, and for you to reap the fruits of your business, you need to go with the flow.
Author Bio:
Naman Modi is a Professional Blogger, SEO Expert & Guest blogger at ebuilderz.com, He is an Award Winning Freelancer & Web Entrepreneur helping new entrepreneur's launches their first successful online business.