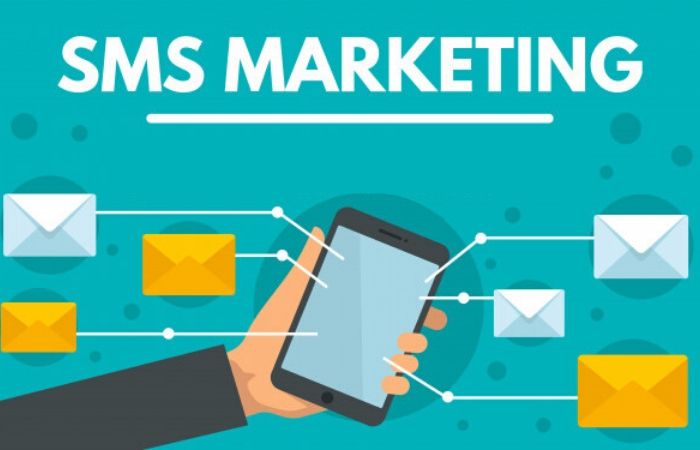 The proliferation of mobile devices has exposed the consumer market to advanced marketing and commercialism. In the wake of this digitization, the SMS (Short Messaging Service ) marketing can be a useful tool when it comes to connecting and engaging with your consumers. Studies from MobileMarketingWatch have shown that there is a much higher chance of your message being read if you send it via short messaging service than the email – with the open rate of 98% for SMS messages vs. 22% for emails.
To make the most out of SMS marketing, you need to follow some key takeaways:
Personalize your Message body
Your marketing message should be the vocal of your products or services. You should use demographics and analytics to determine your customer's interests, shopping habits, and what they want to buy.
This type of information will help you craft the perfectly targeted message that will leave an impact on the message receiver. Text- messaging is an instantaneous medium through which the receiver instantly knows whether this deal is addressing my need or nor not. Thus, the message should include real-time offers to the message receiver. Make the recipients feel special that they have qualified for your business exclusive deal and promotions.
The customer's satisfaction can only be increased by sending business messages that cater to his/her interest. In order to personalize the message, you need to identify the customer and introduce your brand as well.
If you want to target your customers through message marketing, then personalization is the key to it.
You need to be precise and succinct in your messages. The written content should not contain unnecessary details about your business. The customer only expects the product and its price details in the message. The message format won't allow you to engage the customer with unnecessary details. To attract the consumer's attention, it is highly recommended to make a hook at the start of the message body., Such a hook with the declaratory traits will immediately attract, focus, and keep the attention of your potential buyers. This will encourage him to read the message completely. It is essential to stay focused on basic information which should be written in either a CAPITAL letter or in a bold way, i.e., DISCOUNT, BLACK FRIDAY, etc.
There is no room for fluff in text message marketing. Exclude all the extraneous content from your message body. You need to avoid hype, slang, and abbreviations in your message. Avoid using text lingo like Gr8 instead of Great. Prioritize the clarity in your message and then go for bringing catchiness in the message.
Your poor message drafting style can cause you to get your message categorized as spam from the customer's end.
Sending unnecessary and poorly crafted messages to your customers can jeopardize your business relationship with them. If your message seems to be spam by its format outlook, then the customer will delete it without any second thought.
These kinds of messages will cheapen the perception of your brand and dent its reputation.
You need to assess and evaluate the customer's response after each round of message dispatch. Those customers who responded in a cold manner or not respond either, are less-interested in your messages. You should limit the number of messages, ideally no more than four messages in a month.
The language of your message body should be easily comprehensible and urge the recipient to take action. In the message, the writing style should be lenient and fluent, so that it doesn't offend the customer. Your business mantra or catchy phrase should be placed in the beginning, so that customer immediately learn the message from its thumbnail. For example, I received a message from TicketMaster, "Don't miss the performance of pro-Beatles ." they did not request me to purchase the ticket first. Their message is as persuasive as recipients tend to read it completely. In addition to this, they passed a registration link at the bottom, which is known as the "Call-to-action button" in Text Message Marketing. This leads to an action entirely performed by the client or customer as the sender expected it.
You need to counter verify your message draft by sending it to fellow content writers. The language of the message should be revisited multiple times. Along with marketing employees, the message body should also be sent to be viewed by non-marketing employees. This will surely help you to figure out the possible expected feedback from the public sector. These insights after careful scrutiny will assist you in removing the overlooked mistakes and language ambiguities from your drafted message.
Remember, just because you are sending a text message does not mean that rules and ethics of business communication don't come into play. These basic ground rules will help you grow your customer's list, increased leads, and strengthen your communication with customers. By providing valuable products or services to the customers by informing them via text message marketing is indeed a win-win situation for both.
The text message marketing technique can be optimized by keeping certain things in mind while you are drafting the message body. Writing style, message layout, and by avoiding unnecessary details of abbreviations and slang can lead you towards successful marketing of your business via text messages.
Author Bio:
Saten Aghajanyan has been working at Dexatel OU as a sales manager for over a year and is now a part of the newly-formed marketing team representing their recently-launched product SendSMS, which provides wholesale SMS services. Currently, she works as a digital marketer helping develop the brand name while simultaneously giving people full information about mobile marketing, especially SMS marketing. Before working at Dexatel, she volunteered for different organizations and large events.