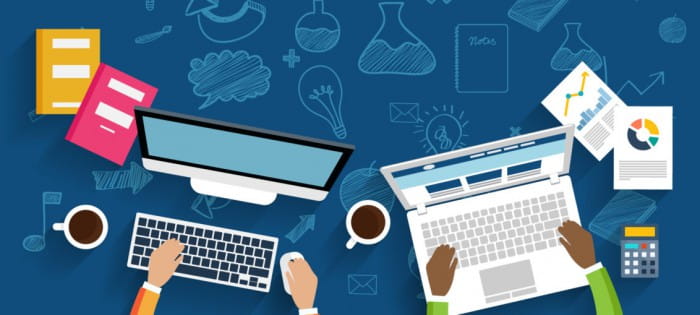 There are different benchmarks for email list subscription depending on the type of industry. So, it is important to know the average point of reference for your industry to get a visual of how stable your website is.
If you've gone above and beyond that threshold—then a job well done! However, if you're stuck below the threshold then you should try a different approach—look for creative ways to boost your subscribers.
Email marketing can help you generate more visitors and increase your income. According to statistics, email users are expected to reach 4.3 billion by 2022. Hence, now is the right time to reveal whatever you have up your sleeves.
Almost all websites need subscribers, whether it's a business site, a personal blog, or an online work portfolio, and others. This is particularly true for e-commerce websites too. More subscribers can mean more sales, engagement, brand loyalty, and brand awareness.
The power of email marketing nowadays is undeniable. With effective email marketing campaigns, a higher conversion rates and ROI can be achieved. For this reason, it is imperative, more than ever, for e-commerce websites to include email marketing campaigns for their subscribers.
However, it should be noted that when launching email marketing campaigns, your whole email list should be validated to avoid email bounces. Combining email list validation and data enrichment will greatly boost the value of your data. Subscribers will also be more active in opening your emails since it's more personalized.
If you're out of options, then continue reading to know the most creative and effective ways to convert your website visitors into subscribers.
How to convert your website visitors into subscribers
Go ahead now and try these strategies to convert your website visitors into subscribers.
Setup Exit-Intent Pop-ups
The most common problem that you need to address is how to reduce bounce rate and keep website visitors from immediately leaving your website. One of the solutions is to set up exit-intent popups. Nearly every blog and website nowadays have pop-up opt-in forms, but exit-intent popups are more efficient in persuading visitors to opt-in to your email list.
According to Wikipedia, "An exit intent popup is a technique used in online shops and websites to retain visitors that are going to leave the site." So, it is less intrusive because it only appears when a visitor leaves your website. Exit-intent pop-ups allows you to predict accurately when a visitor is about to leave your website and create opt-in forms that pop up to capture the attention of the user at that very moment.
Two-Step Opt-Ins Forms
The two-step opt-ins or double opt-in forms are forms that only appear after a visitor has clicked the call to action (CTA) button.
Let's be honest, pop-up messages are quite annoying, and we don't like filling out forms. Forms doesn't explain anything and merely asks you to enter your information. Most users often disregard popup messages when they get in the way too much.
When it happens, it causes friction and in the end, you don't get any conversion. With two-step opt-in, you can create forms that opens only when your visitor clicks on a link or an image.
Embed Forms Inside Blog Posts
In 2018, mobile devices have a record of 58% of website visits, 42% of total time spent online, and 50% bounce rate. You'll need to revamp your website to make it mobile friendly. You must ensure that your website works on a mobile device so your visitors can easily access and navigate your site, click on the links, and read the contents of your site including blog posts.
You can embed an email sign-up form inside blog posts. You can also take advantage of some popular content upgrades such as PDF blog post, cheat sheet, checklist, video or audio recording, user guide, transcripts and many more.
Floating Bar
A simple yet effective way to boost more conversion and generate leads is to show a floating bar. It sticks to the top of the page no matter how far your visitors scroll down. It catches their attention and it can be found wherever they're at on your site.
This is a great way to generate more leads, especially when you're targeting mobile visitors. Since floating bars take less space, they do wonders at converting mobile visitors into subscribers.
Comments and Contact Forms
Another source to generate leads is the comments section on your blog posts and contact forms. The email addresses of the users who leave comments can be extracted using a free WordPress plugin (if your are on WordPress). While the people who use your website contact form are automatically converted to subscribers.
For extracting email addresses, you can export the emails as Comma-separated Values (CSV) file. You can then import the exported file into any email marketing services. Below are some of the most popular email marketing services:
MailChimp
Hubspot
AWeber
GetResponse
ConvertKit
MailPoet
ConstantContact
Drip
Marketo
Infusionsoft
MailerLite
CampaignMonitor
ActiveCampaign
Emma
Pardot
iContact
TotalSend
io
FeedBlitz
And for contact forms, you can use a form-building plugin to easily collect contact form entries, and then export the email address into any email marketing services listed above.
Quizzes & Polls
You can have quizzes and polls to entertain your visitors and keep them on your website for a long period of time. Doing this prevents your visitors from just skimming your blog posts and then moving on to a different website. Quizzes and polls can also be a source to generate leads by asking for their email addresses to send the results to their inboxes.
Many conversion specialists also uses the same strategy to generate qualified leads. You can also use a free plugin like Survey Master or Quiz to create quizzes or polls while collecting email addresses. It is also integrated with email marketing services such as MailChimp, AWeber, and many more.
Takeaways
Building your email list doesn't happen overnight; it takes a great amount of time and effort. These are just some of the many ways to grow your subscribers. If you have the right tools and use it effectively, you have a higher chance of converting your website visitors into subscribers.
The more qualified subscribers you have on your emailing list, the more leads you will generate. And, in the long run, you'll make more money.
Author Bio:
Leading the digital marketing and communications for EmailOversight, with more than 5 years of experience in email marketing, Nelly is dedicated to helping customers make the right decisions. Being a graduate of the University of California, Los Angeles, her talent for managing digital content is impeccable and her definition of success is measured only when customers are happy.