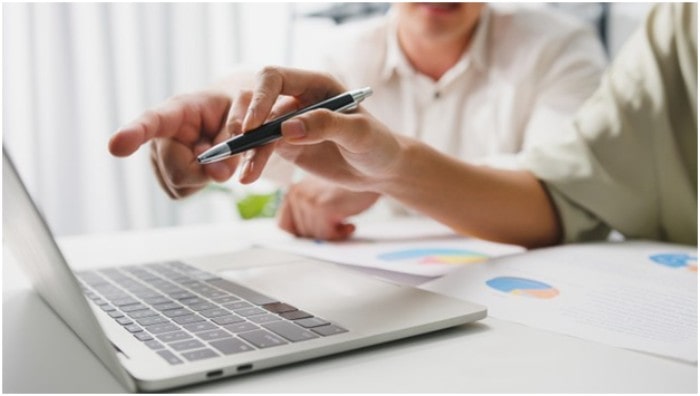 Table Of Content
Introduction
What is a Document Management System?
Top Document Management System Features
Benefits of Document Management Software
Conclusion
Nowadays companies have a lot of challenges when it comes to securing important documents and business processes. And with technology having a massive influence on every business and its day-to-day workflow, organizations have started taking their physical data to the cloud. This is one of the biggest effects of modern technology on business operations.
So, now companies prefer to have document management software that helps them to have a smooth transition from paper to electronic documents. And SharePoint development services are capable of offering well-designed DMS and its effective tips will assist users to control their processes and manage their documents.
What is a Document Management System?
A document management system is nothing but computer software that enables the users to organize, store, and track electronic documents. This management system controls the entire document-related processes in business. The document management systems can be of different sizes and they can offer different scopes to the organizations. These DMS tools are designed for a single functionality like tracking and managing files or collaboration of multiple functions.
A robust document management system (DMS) can help companies to automate the way they manage their files and records. Besides this, it also helps you in prioritizing various tasks as per the organization's logic.
Top Document Management System Features
Some of the top features of a document management system that can help in various business processes are –
1. Document Indexing
Document indexing is a simple process of tagging or associating electronic documents with different search terms. Indexing is a path to business documents. And this path is per the business process and the employees of the business.
Besides this, there are different types of indices in this concept. If your business files are text documents, then indexing those documents for full-text search where your team members can find a phrase consisting of in the documents becomes necessary.
Basically, document management systems have some kind of system indexing process too. By default system indexing in DMS might be the document type or date. An ideal DMS must offer-
Indexing of all documents
Indexing all revisions
Custom Automatic Document Numbering
OCR
Content indexing and recognition
Indexing Metadata
Extendable metadata fields
2. Document Security
Security is one of the most essential things in anything. And especially when it comes to important files or documents, security is very important. Any ideal security-based document management software will provide a high level of file encryption and some other aspects like –
Audit Trail
Advanced Access rights
Indexing all revisions
User and Roles
Modify Ownership
Supports SSL
3. Document Input
Document input is something that means loading different types of documents together. When it comes to document input, most businesses combine paper and digital files. The ideal Document Management System should allow inputting files through the following sources –
Scanner
Manual Upload
Mobile Applications
Email
Bulk Upload
Web Services
4. Workflow Automation
A good document management system has the capability to handle enterprise-level workflow automation and business process management that can automatically route the files to their destination. Basically, this type of management system enables companies to take their paper documents to a digital platform and manage it easily. Therefore, you must hire a SharePoint development company to get such a system. The workflow automation must offer –
Document Routing
Rule-based processing on new documents
Manual and Automatic workflow
Configure multi-level authorization
Update records as per documents
Automatic creation of document-based records
5. Customization
Different businesses have different requirements and as per their needs, the document management system is used. As per their own business requirements, companies need to take that into consideration. And only for that reason an ideal DMS must offer a certain level of customization options to the users. Such options are –
Create Customized Records and Windows
Create Custom Dashboard Reports
Add custom Document Attributes
Generate Custom Fields and Reports
Describe Custom Workflow
Benefits of Document Management Software
Some of the top benefits of a document management system are –
1. Better Backup
Loss of essential files and documents is a thing that happens when the company has employees who are not alert and careful. Besides, companies even lose important documents or data due to natural disasters or fire accidents. With features like digitization, centralized storage, archiving, and more are provided by a DMS system. In addition to this, DMS also provides recovery and better backup of documents in case of any incidents.
2. Security
Security is an essential aspect and tools that offer amazing security are more popular in the market. And if organizations are following a traditional method and have physical paper-based management can lose data easily. Therefore, document management systems that are used by every organization have design, patent, better user interface, and plan to keep your data safe in the cloud.
3. Less Physical Storage
When it comes to storing any paper file needs considerable storage space. Nowadays, when the expense of a company space is increasing, a DMS enables you to free up all the existing office space and take them online which will help you to use that space for other purposes. And even every SharePoint development tool offers such features.
4. Transparency
A transparent company inspires trust. Therefore, any organization prefers to use DMS as a storage technology. This offers ample opportunities for excellent performance.
5. Enhanced Collaboration
Document management system enhances sharing, improves accessibility, and increases visibility. Thus, it is the best option for collaboration of both internal and external. Internal collaboration of this document management system (DMS) is within an organization and external collaboration is with stakeholders.
6. Green Office
Green is an important word. Planting more and more trees is something that benefits the future. But when you save a grown tree, it makes a more significant effect. Therefore, any firm must control the use of paper and start using any technology that has proper version control. And such technology is a document management system. It makes your office eco-friendly by lowering the demand for paper.
Basically, using a document management tool saves around 3 trillion trees a year.  This creates a green office workplace and compliance for future generations.
7. Easy Updates
Documents generally get updated when there are any changes in the business goals or processes. But updating paper documents will take a lot of time and there are chances of having more confusion. Therefore, the use of DMS is advisable. And the main reason behind it is to ensure that updates can be done efficiently, easily, and quickly. This is one of the benefits of document management too.
8. Lighting Search
A DMS search has lightning speed and this is one of the best features of a document management tool. One just needs to search a file in the system by putting a phrase or word into the search bar. This will offer you the result in front of your screen. Besides this, a document management system offers multiple categorizations that can help you stack files without putting new shelves in your office cabinet.
9. Easy Retrieval
With the use of document management systems, document retrieval becomes easier for any firm. So now if you want to get documents quickly on your desk then you don't need to lurk around. All you have to do is locate the file on the search bar of the DMS. And this may go for an advanced search to get you the right document within no time.
10. Digital Archiving
Document management systems enable companies to have perfect content management which eventually helps to manage the documents. DMS enables to set the life of a document as per the information policy, and the specific workflow. Besides, this system also enables the firms to decide whether any particular record or data is to be kept or expired.
Conclusion
As seen in this blog, there are multiple features and benefits that come with the implementation of a perfectly designed document management system that can impact every part of an organization. The DMS also enables firms to ignore physical data storing methods and take all the documents on the cloud platform with proper regulatory compliance. So, if you want to secure your documents at lower costs, then set the paper aside and start using DMS which offers more productivity.