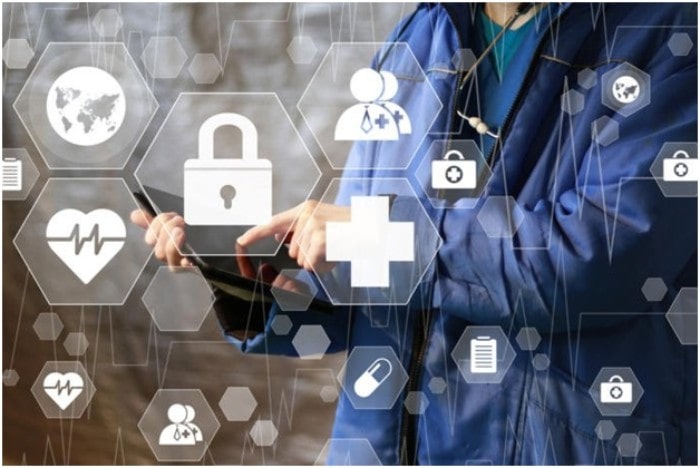 At present, when it comes to pharma companies, drugs receive the majority of marketing attention and investment.
However, in the coming few years, drugs would be just a mere part of the entire digital ecosystem with a primary function of being a long-term partner of patients, delivering frequent feedback.
With the 'outcome-based' healthcare marketing approach gaining immense limelight, it is the perfect time for pharma companies to take up the customized omnichannel marketing approach. Here are a few innovative ways that every pharmaceutical company can adapt:
Using the Right Information and Targeting the Right Audience
Besides taking a holistic pharma marketing approach, you also need to make sure the right message is being passed on to the right audience and through the right medium.
Since patients are proactively looking for specific data when it comes to their health, it is extremely crucial to leverage the right medium. This is because it makes sure that the right message is delivered to the patients.
2. Leveraging Social Media Marketing
Social media marketing has increased in popularity in no time!
Not only does it have the potential to fully understand the various marketing techniques that can induce behavioral changes, but it is also the best tool to deliver health-related information to the patients.
For every pharma company, it is important to take a holistic approach to market the medicines.
Instead of simply focusing on the positive and negative impacts of a particular drug, you need to dive a little deeper and focus more on the cultural, social, ethical, and economic impact. Leveraging these customer insights, you can easily personalize your marketing approach.
3. Putting Cutting Edge Technologies to Use
Pharma companies have to take several things into consideration when promoting their medicines, as people these days are expecting different ways to address all their health-related issues.
The Internet of Things (IoT), wearables, mobile technology, the cloud, and social media are among the latest trends that have taken the entire healthcare industry by storm!
Moreover, if you wish to make a mark in this evolving industry, now is the time to take up the customer-centric marketing approach.
You should put these technologies to use and leverage the potential of big data; mind you, it is slowly becoming a prerequisite for every pharma company. It is also one of the best virtual methods to gather valuable insights from a huge pool of customer data that is available in the healthcare ecosystem.
Strategic Planning & Customer-Centric Thinking – A Door to New Opportunities
Gone are those days, when people were highly dependent on one-on-one medical visits.
In the present decade, healthcare customers not just want, rather "expect" every pharma company to actively stay in touch with them while handling their health-related decisions.
This has further led to the transformation of traditional pharma marketing into strategic planning and consumer-centric thinking. This has also made it crucial for pharmaceutical businesses to immediately adapt to this changing trend to be able to reap the benefits of the advanced landscape a few years down the line.
Future of Pharma Industry – A New Approach
Pharmaceutical companies who have not yet taken the leap to a service-oriented business model are likely to end up losing their market share, customers, and profits.
That said, it is high time that you start collaborating with your customers, become their valuable healthcare partners, and actively support them throughout their health journey.
You need to start leveraging data analytics, state-of-the-art technology, and the customer experience design to offer a long-term and fully-customized service to your providers and patients. You also have to enable and encourage preventive care along with patient education.
When it comes to the future of the pharma industry, look for aggressive and creative ways to create a long-lasting loyalty and trust with your customers.
Many pharma businesses have already transitioned to the digital realm to offer healthcare support through mobile applications. If you want to get ahead of your competitors, then even you need to embrace digital initiatives right away!
Pharma Marketing – Your Road to Online Success
The transformation to value-based and service-oriented pharma marketing is no longer in its early stages – in fact, it has already taken place!
On a global scale, the consumer landscape associated with pharma marketing has also been transforming at a rapid rate. Here's what the transformation looks like:
Across the globe, everyone is living a longer life and by 2025, it is expected that nearly 2 billion individuals would be above the age of 60.
In the US itself, by 2060, the total number of individuals around the age of 65 or above is likely to double by 100 million.
The rapidly increasing population is expected to have a massive purchasing power, not to mention their focus on healthcare providers and other health-related information. By 2024, they are also expected to have the potential of improving the sales of prescribed drugs to nearly $1.2 trillion.
This change in the realm of pharma marketing is likely to be the driver of transformation.
A cutting-edge pharma marketing strategy and integrated healthcare management are also expected to be at stakes for pharmaceutical companies trying to succeed in the evolving world of pharma marketing.