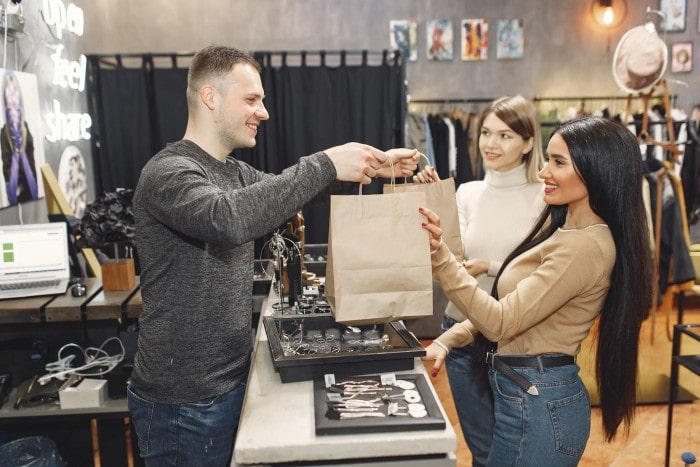 B2B marketing and sales have evolved over a few years and are predicted to grow rapidly. With the growing digitalization, the way of buying products and services are changing rapidly. Technology has impacted us a lot and has changed the way of our thinking, action and shop. Buyers have become more conscious of obtaining the maximum value from the service providers as digitization has provided them with platforms and tools which enable them to analyze and collect data and acquisition data than ever before.
The most effective B2B marketing strategies makers know how to prioritize their marketing behaviors, automate and organize their tasks and calendars, and invest in those marketing channels that pay bonuses. They always centralize customer need and behavior by keeping checks on the newest strategies and techniques for growing a business.
It has become vital for all B2b marketers to follow up with a continually changing field.
So, let's see what B2B suppliers should do to ensure to attract buyers and have access to the information they expect.
What is B2B marketing?
In a simple language, B2B marketing is the succession and selling of products & services between one business to other organizations and businesses. It holds several critical distinctions from B2C marketing, which is determined toward consumers. In comparison to B2C, B2B marketing content is more informational and straightforward.
In the modern context, B2B marketers often sell to buying organizations with various key stakeholders, which make it more complicated and challenging. However, the ability to map out organizations and reach buyers with relevant, personalized information is significantly improving and becoming more robust and accurate. Effective B2B marketing enables marketers to educate, obtain, and retain customers effectively.
Steps of the B2B buyer's journey –
It's first imperative to understand buyers and the market, regarding serving and challenges buyers face while making any purchase. Understanding the customer's mindset is always helpful in marketing and helps in identifying the pain points of the buyers so that you can help alleviate.
Stay aware of the issues – It is essential to analyze and be mindful of the issue which is going on. For knowing an error, an employee needs to diagnose an error, problem, or process that requires attention. After once the problem gets identified, research for potential solutions and discuss it for implementation.
Look for the services to resolve the issue – Once you are aware of the issue and know what solution needs to be implemented, start with your search for B2B buyers. You can look for them in online forums or social media, websites, conversations with other B2B marketers or through other methods.
Collude with other members on research and discovery – In the B2B space, multiple stakeholders are making a purchase decision. A person gets tasked with the initial investigation to bring their findings to other members on the team for feedback and consultation. During the search, certain products get eliminated, new suggestions come into a picture, can ask several questions, and stakeholder will be responsible for taking the final decision.
Make the purchase – After having a discussion on all the required topics, now it is a time to pull the trigger. If your strategies are according to the market trend, you will stand out of your competitors.
Don't forget to share your experience – Buyers often tend to share their feedback regarding products or services, and this is a good way to interact with your customer and build bonds with them.
Strategies need to be implemented for attracting buyers in the modern B2B market.
Well, now, when we are aware of the buyer's behavior, it's time to implement strategies to help practically.
Live chat – Interacting with buyers through live chat keep on-site visitors engaged, answer any emerging questions, and add a customer to earlier conversations. It also helps in identifying qualified leads that are on-site. As an example, if you're doing dissertation and looking for someone for your thesis help, you can use live chat to interact with experts and ask them for real-time help.
Display advertising – Image, video, and text ads are examples of display advertising and a reliable method for the top of the buying funnel for two reasons:
contextual advertisement: which is advertising on a website for the page's content,
cell phone advertisement: which states consumers likely take in what's around them even when they're not intended and distracted.
Social Media – Though social media is not just for B2B marketing, over 31% of global leaders are active on social media platforms such as LinkedIn, Facebook. It offers all business holders to mark their presence and make their name known in a community. Social media is also a great medium to interact with prospects and get their feedback and suggestions for the latest product and services. However, before you invest all of your marketing budgets into social media, know it will probably not become your best source of B2B sales and leads, hence you should consider other methods too.
Video Marketing – As per a survey, 72% of B2B buyers watch videos before finalizing and purchasing any product. Video marketing is on the boom as it has a most significant impact on buyers than any other medium. Business decision-makers admire online videos because it is the fastest and most accessible way to get information. Almost 95% of viewers get influenced by the videos and make their buying decisions. The best videos for the funnel marketing are:
YouTube videos ads
Branded videos and video ads
Blog videos
Entertaining and attention-grabbing videos
However, video marketing can make a remarkable change in your service, but it needs to be effective as just throwing a bunch of videos may not work  –
SEO and Content marketing – Being on the front page of the search engine increases your chances to get seen. As a study says, 91% of B2B marketers are being searched by a generic google search. Almost 62,000 google searches are being initiated in every second; there is no way you can ignore it. Maybe your buyers are already searching what they seek for, and they are not able to find you. The important thing to remember, SEO and content marketing is a long term game. So, it may take some time to show results, but the impact will last long.
Affiliate marketing – You can join affiliate programs and can promote your brand's product through affiliate marketing. As per a survey, 80% of brands and 85% of publishers' leverage affiliate marketing, and nearly 48% of their revenue is coming through this.
Pay Per Click – This is a paid service in which you have to pay for each click. This is one of the best and effective ways of marketing to get more visitors to your site. It is always recommendable to keep a proper balance between SEO and PPC and make sure you're bidding on trendy and relevant keywords.
Email – Email marketing is quite relevant in B2B marketing and one of the most useful and effective strategies. 94% of B2B marketers use email for their business purpose and for advertising their product and services. Its versatility and authenticity make it one of the reliable ways to be used through the buying cycle.
Remarketing – with the remarketing, you will never be off from the customer's mind. As in marketing, once you are gone from the customer's memory, you will find it difficult to come back. Through remarketing, you can serve ads over the internet to people to get them back who have already visited your website even once. Remarketing has always been a great way to increase conversion rate.
Set your budget – Spending money without any plan, it's like remodelling your home without a budget. You will end up throwing a lot of money without any positive result. It is always recommended that first set up your budget by discussing with your marketing team. It will solve a lot of your problems. You will be aware of where and why you are spending money. You will know realistically how much you can spend on marketing and which method should be prioritized.
Set deadlines – Set a time to complete a task. It will help you to stay aware and focus on your task. However, set reasonable deadlines, by mapping your sprint, month, and a quarter which will help you prioritize your workload and allow you to hit goals week after week.
Keeping the above things into consideration, you can make your decision where you need to put your efforts to maximize your conversion and to attract more customers. Also, sometimes doing experiments can be fruitful, and you can also know which strategies are performing best.
Author Bio:
Kaylee Brown is a Business Consultant and Marketing Coach in a well know organization. Apart from that she is a daily blog writer at Edumagnate (One of the most famous Paper Writing Services providing company in USA)