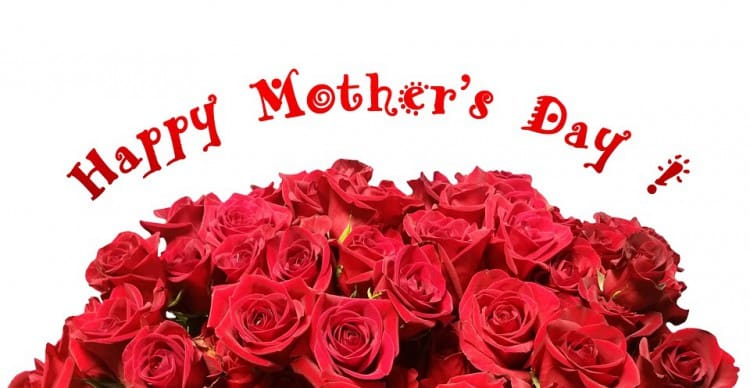 Moms are the most special being given to us. They are the angels watching over-us the whole life. Mothers' Day, on 12th May is only 3 months away and it's a huge celebration of honoring mothers of the family as well as motherhood, maternal bonds and influence of mothers in the society. A mother gives endless time and love to her children till her last breath. So, why to wait for just for one day, why show love to her just one day in the whole year when we can do the same whole our lives?
Make this Year Extra Special for the Person who loves you selflessly and endlessly.
1.     Give your Mom a Free Day:
Let her live a life the way she always wanted. Let her follow her hobbies. Let her go to parks, yoga classes, travel, do shopping, spend time with you, or even rest the one day. Don't make her worry about preparing food, washing clothes, or any other house chores. Instead, do all by yourself. Show her how responsible you are, how much you love her and take care of her.
2.     Go on a lunch/ dinner date with her:
Life is going so fast and it can be hard to find the time for mother-daughter relationship, especially if you are living in different cities. Surprise her by taking her to her favorite cuisine restaurant. Spend your whole day with her. If you are a mother, then you can spend time with your little daughter. Show-off your love to the world by wearing mommy and me matching outfits. Share some love and laughs; share your secrets because she is the only one who'll understand.
3.     Write Letters:
Imagine you are living in different city or maybe different country. If you're not able to meet her, use the old traditional way to express your love. Trust me, moms love this way of expression. Take time to write and speak your heart out to her in that letter. Share her favorite memory, what you love the best about her and why your mom is so special.
4.     Prepare Homemade Gift Cards for her:
Prepare unique and creative gift cards for her. Make these cards just like the coupons are made. For e.g.
Prepare a card saying:
"Redeem this card for help in the kitchen", or "Use this card to get my help with the cleaning", or "Give me this card when you need my help with buying groceries", etc. She will really love this idea of getting your help. You can prepare 3-4 cards like these to make her work easy.
5.     Buy her Jewelry:
If your wife loves traditional, gift her Jewelry with gems and diamonds. You can also choose a ring, bracelet, or necklace studded with your children's birthstones. You can also call out saloon at home for overall manicure, pedicure and whole makeover, as she might not be getting time for visiting saloons.
6.     Plan a memorable experience:
What has your wife (or mother) always wanted to perform but never has? Plan it. You will be giving mom double the happiness together with the expectation of this event if it doesn't happen on Mother's Day, and the event itself. Perhaps it's as complicated as a weekend getaway, adventurous like easy or zip-lining like a family bike ride.
And since you plan this particular day for the mom of your children, don't forget about revealing your own mom the love.
7.     Share an article you believe she'd enjoy reading.
With social websites, we are inundated with information on just about everything. Take a couple of seconds to send her it if you read something which would interest your mom. Knowing you paying attention to what she cares about and are currently thinking about her will make her feel loved.
8.     Invite her to come into work/school with you to get a day.
As children, we often moved to 'Bring Your Kids to Work Day' with our moms. Why not do the reverse and make your own 'Bring Your Mom to Work'? Companies like LinkedIn do it! Many daughters who encouraged their mothers to a Wharton Mother-Daughter Weekend told us their moms began to cry (happy tears!) when they invited them. The invitation to receive a glimpse can mean better.
9.     Text her, saying "I love you"
This is by far the easiest, quickest and most important thing you can do! Text her by saying "I love you Mom, and thank you for being with me all this time"As, we don't tell each other how we feel and show our admiration. Simply saying these words is among the ways to display your love and it only takes a few moments. Go do it… now!
These were some of the many ways to express how much you love your mom. Go now and start preparing for her right from the moment. Make this day unforgettable for her.