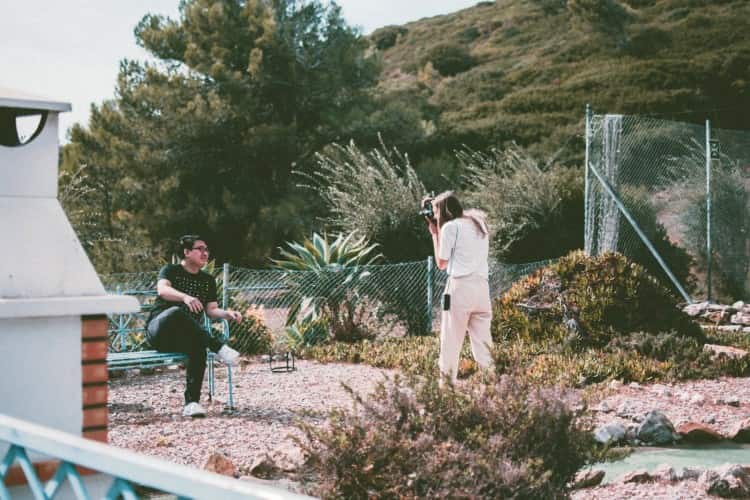 I know. Every photographer loves produced images, a stunning scenery, a perfect light and all those combinations that make your record a work of art. However, there is a new way of capturing what is driving the market in the opposite direction: it is lifestyle photography.
In practice, lifestyle photography is like a documentary film. That is, a dose of life as it is in photographic essay form and the result is simply fantastic! It's no wonder that many professionals are working hard after they've included the lifestyle in their portfolio, especially in family photographs.
And the best: costs can be lower and stress less, compared to the coverage of a marriage, for example. The idea is simple: lifestyle photography shows how people live. Generally, the location is the home of the family or some place that has a very important meaning and all you have to do is capture the moments lived in that environment.
Of course you will have to rely on the help of space or light, which does not always work, but if you dive deep and have (fundamental) sensitivity, you will know how to click at the right time.
And this lifestyle wave is here to stay. Many people are looking for photography professionals to record the actual moments of a particular family stage, such as when a baby comes home or the routine of children playing in the room. In short, they are small everyday scenes that will be very poetic by the eyes of your lenses.
Another highlight of this segment of photography is that you can act in a very interesting niche. If you already do weddings, pregnant and newborn, just include lifestyle photography as another option for clients who already rely on their work. Keep reading and understand more about it!
Make the first rehearsals with people close to you
Do you know those clients who have made you the pre-wedding, couple poses, marriage, and now pregnant with a beautiful baby at home? These are your potential for lifestyle photography. It is not required, but having a closer relationship with the customers can help you in the first rehearsals, especially inside their house, which is something more intimate.
Be as invisible as you can
But it is not because you know the family that you will get into their routine. On the contrary, a good photographer is one who behaves in the most discreet way possible. Remember: the style of this type of photography is natural, the small details and the love relationship that exists in that space. The less interference you have about the place, the better.
Even so, drive
It is possible and (even) necessary to direct a scene in lifestyle photography. Enjoy your photographer's eye to discover special corners of the house where light is best, and suggest. Avoid posed photographs as much as possible, but encourage your clients to improve posture, even without looking at the lenses.
If you do not know the space where the session will take place and you do not have time to go before visiting (perfectly common), ask your clients to take pictures and home videos to help you know what equipment and accessories (lenses, light) you will need to their work.
Talk
If the proposal is to do lifestyle photography, clients need to be open to dialogue. Create a questionnaire with some basic questions about their lifestyles, their personal preferences and tastes. This can even include religion, hobbies, pets and everything that is part of everyday life. This way, you will be more prepared and sensitive to what is really important to your customers.
This kind of work looks great if it's marketed on albums with special finishes.