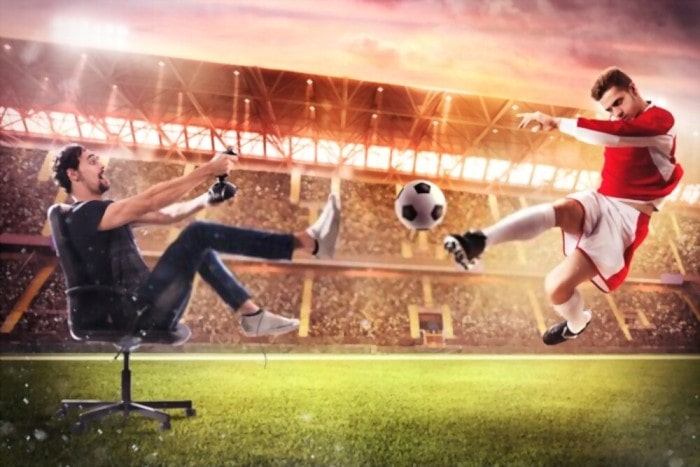 Fantasy Football Premier League is back in 2020!
Now is the right time to play safe and pick your side. Bring in your core strategies to finish off mid-table and pick up the right set of players online. If you are looking to have a serious chance of winning and beating your friends at FF, all you have to do is make an effort to learn all about fantasy football terms and strategies.
Given the equal odds at winning and losing, sheer luck and updated information, you are more likely to win this time. Whether you have to leave a reminder on your phone or leave a post-it note for yourself, make sure you do whatever it takes to check on your team on a daily basis.
Losing faith in between the series is obvious, and what's even more common- forgetting to draft the team and giving up halfway through. What follows up the best is you are well aware of all the injured and suspended players, the ones who are in great form and the affordable ones to give transfer in or out.
The goal is to come up with the right set of team picks and stay prepared with the complete draft.
Everything to know about Football Positions
While sorting and ranking players, you have to take care of some standard symbols. Here are some abbreviations to use, that should be on your tips to make things easier:
D/ST or DEF: Defense/Special Teams.
RB: Running Back
QB: Quarterback
CB: Cornerback
K: Kicker
S: Safety
SS: Strong Safety
TE: Tight End
OLB: Outside Linebacker
DE: Defensive End
DB: Defensive Back
DT: Defensive Tackle
DL: Defensive Lineman
LB: Linebacker
FS: Free Safety
MLB: Middle Linebacker
Here's a list of facts to know about the game and techniques to set up the right strategy:
Bring Filled Roster Sheets
To stay updated about team selections along the way, you can keep a blank sheet handy. Fill it with the exact number of filled positions and selected picks for football premier league. You don't wish to end up drafting a team with two RBs and use only one as allowed.
Bring in the list of ranking top 200 Players.
Once the preseason of fantasy football premier league starts, the list of top 200 players would be available online everywhere. Since following one of them could be the hardest decision, as all the experts have their own say on different aspects. Now is the time to remove random names from the rank list, and get a clear consensus on players doing their best this season!
Get the numbers and stats on the table.
The goal is to maximize your points return weekly, which is why this is the right time to get your best earners in the starting 11. Make sure you line up with right squad selected, that keeps you focus well on budget investment.
The highest score is from strikers and midfielders, so stress on formations such as
Select final team players from different clubs
There is a specific limit applicable of 1-3 on selecting the number of players from clubs. Please make sure the teams never had any bad weeks, as it may turn out to be even more disastrous. Learn how to base your team squad among players selected from some of the best running clubs.
Get in the game with your entire budget.
If you have assigned the $100 million for fantasy football betting, try to use it all as the funds left idle in the bank can never get you points. While selecting your players' squad, get to know how the excess amount can be used for your benefit. The goal is to yield the maximum number of points and still have some funds leftover in the budget. This idle amount can be used for reinvestment benefits in the ongoing season.
Bet on the best-ranking strikers
The highly expensive players are strikers in the game of fantasy football. They happen to secure such a high position is because they can score highest in the game. When you invest savings with top-level forwards, make sure to secure the funds for the one who's playing every week.
Select the high scorer player as team captain
The whole difference turns out to who you select for the position of the team's captain. This is where the points tally gets doubled, especially when you assign the best scoring players for the position of team captain. Remember, what matters at the end are the stats and precise assists. Make sure you keep a vice-captain selection for the game, with which you can double the points if in case the captain fails to play in a single game week.
Selection of bargain players
This is the right time to learn how to stretch your budget further – and one of the ways is to find bargain players. You can get plenty of hidden gems that may not have been priced right as per their value. While drafting the teams for bargains, make sure you consider the number of scored goals and assists in the previous campaign.
The Bottom Line
Finally, this is the time to step into the league of Fantasy Football Premier and put in a lot of passion and efforts coupled with right strategies. Stay updated about the transition of players and brings in your best FPL game in 2020 to win big!
Author Bio
Darren Forbes is at your service here with his expertise in daily fantasy sports blogging skills. He has been making a living while working with reputable sports brands in Fantasy Sports League. For him, blogging grew from a hobby to obsession to full-time career with 100% transparency in facts and figures.