No one is immune to stress. Life is full of situations that make us want to pull our hair out!
As per the American Institute of Stress, 73 percent of people experience stress that impacts their mental health. Over 77 percent of people report that stress ends up affecting their physical health as well.
While stress cannot be eliminated entirely from our lives, if effectively managed, one can avoid experiencing the negative consequences of leading a stressful life.
One way to manage stress is by distracting yourself and allowing your mind to rest. Stress-free games can come in handy here. In a world where there are over 2.69 billion gamers worldwide, as reported by Statista, games can be an excellent way to mitigate stress.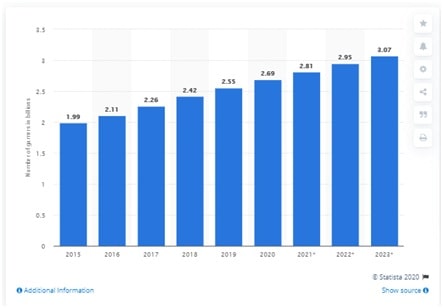 Here are the top five games for stress management that can help transform your life.
Sheep Stacking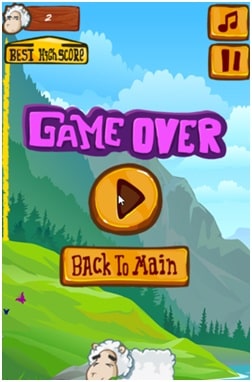 You might have heard of the everyday activity of imagining and counting sheep in your head when you are having trouble falling asleep.
Just like the activity helps in calming the brain down, so does Sheep Stacking. This is one of the many fun and simple games available on the platform Unlimited Gamez Mo. You can find games of various genres on this platform, in exchange for a monthly subscription fee.
In Sheep Stacking, all you need to do is stack sheep on top of one another correctly to score. The more sheep you stack, the higher your score.
In case the sheep doesn't land correctly, you lose the game instantly. This feature helps to unleash the competitive side of every player. After all, one wrong move and the game finishes!
The game helps in reducing stress by making you focus on the task at hand. This way, you end up temporarily forgetting about the triggering events that are causing you to worry. And every person needs such a time-out to thrive.
Drifting Afternoon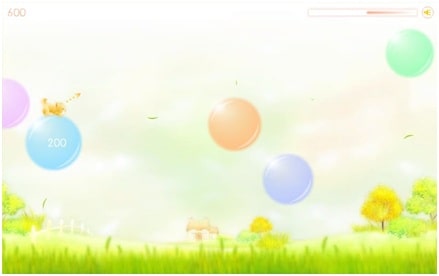 Available on Ferry Halim, Drifting Afternoon exudes peace and calmness through its simple design and subtle color scheme. In fact, the game looks more like a painting than an actual game. While this might be a disadvantage in other scenarios, it ends up being the game's strength for managing stress.
The gameplay is quite straightforward. All you must do is aim your mouse at the right time, on the right balloon, to ensure that your puppy (or kitten) jumps from one balloon to another. The only challenge is that the balloons are not stagnant. You must land on them, as they drift by.
The more balloons you land on, the higher your score will be. You also get extra points if you jump over a balloon while reaching your desired balloon.
The lack of guns or tools, along with the breezy setting, makes this the ideal game to escape stress.
Candy Crush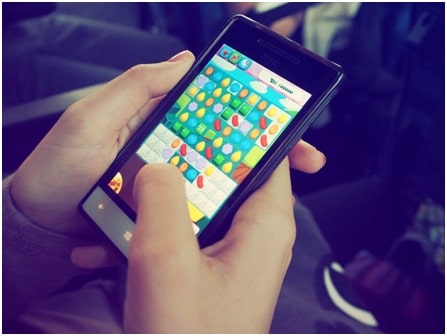 According to Metro UK, Candy Crush Saga has over 272 million active users! So, there is a fair chance you have already played this game. Even if you haven't, we are sure you have heard about it.
This puzzle game helps is considered to be a great stress buster and features over 8000 levels! So, it is safe to say that it keeps one occupied for quite a while.
The game revolves around connecting candies of the same color and crushing them to attain points. There is something incredibly satisfying watching the mixed colored candies attaining order and then being crushed. Not to mention that upbeat music further helps in an uplifting mood.
However, note that the game is quite addictive. Medium reports that the game developers make over 1 million USD each day through the in-app purchases of the game alone! So, if you are easily addicted to games, don't opt for this one. It isn't good to deal with one issue by creating another one.
For the rest of you who don't let games consume you, you are free to try (and love) it!
Home Sheep Home
There is just something incredibly soothing about sheep, and we, for one, cannot put our finger on it!
Home Sheep Home is yet another game that revolves around the animal. Created by Aardman Animations, the game can be found on Shaun, the Sheep. Again, the design of the game is very animated and simple – which helps in reducing stress.
What does it involve? Well, you are provided with three sized sheep – Timmy (the smallest of the lot), Shawn (medium-sized), and Shirley (the heaviest sheep). Your job is to ensure that they reach the barn. The challenge is that there is a cliff between them and the barn.
So, you must use a variety of props, including see-saws, ramps, swings, steps, and switches, along with other material you can find, to create a safe path for them to take to the barn. The difficulty level of the game increases with every level, which acts as a hook.
Wordscapes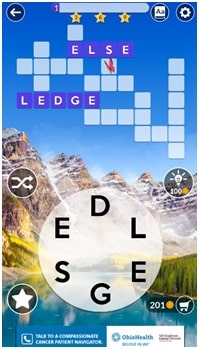 Crossword and word puzzles are common stress relief games. Whether you play them physically via filling the crosswords that come in newspapers or play online games like Wordscapes, the benefit you will attain is quite similar.
The game is complex enough to take a few hours, especially if you are a newbie. However, once you get the hang of it, you will be able to complete levels within minutes. This makes the game an ideal stress reliever during short breaks.
The best thing about this game is that you don't have a time limit. You are just provided with a few letters, and you have to create words with it, as per your own convenience. You can spend as much time on a level as you want. Similarly, you can play it while taking breaks without losing your progress.
Ending Remarks
All in all, there are various games available which help in relaxing the mind. The five mentioned are just the tip of an iceberg.
Play each game and see which best helps in relieving your stress. If they aren't able to guarantee peace, make sure to seek professional help! You should never compromise on your mental health.
Author Bio

Audrey Throne has an ongoing affair with the words that capture readers' attention. Her passion for writing dates back to her pre-blogging days. She loves to share her thoughts related to business, technology, health and fashion.