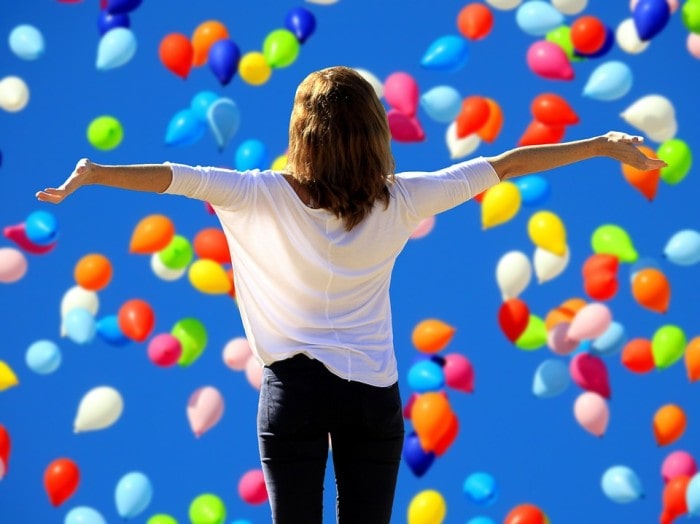 There is no doubt about it, everyday life has been difficult for everyone over the last 18 months, due to the coronavirus pandemic and the fallout from that situation. People have been worried about their health, their family and their financial situation. As such, it is entirely understandable that you might be at a bit of a low ebb and not be feeling at your best or most confident. Fortunately, there are certain things that you can do to practice self-care and lift your spirits. Here are five easy ways that you can give yourself a boost and feel better about yourself. 
Treat yourself to a new haircut
It has often been said that a new hairstyle can give you a new lease of life.However, bear in mind that you should not make any drastic changes while you are in an emotional mood, lest you make any regrettable rash decisions that ultimately make you feel worse. Visit a trusted hairdresser and have a chat about what you could do with your new hair. With their professionalism and expertise, they will be able to advise you of the cuts that will suit your face shape and hair colors that will compliment your skin tone and bring out your best features. Furthermore, a hairdresser will be able to expertly carry out your hair makeover plans, so put down that box of home dye and book yourself in with a professional! 
New perfume
Perfume is a great way to lift your spirits. Not only can you be sure that you smell pleasant to those around you, but throughout the day you will get the odd comforting whiff of your favorite perfume. While you might already have a signature perfume, you might be in the mood for a change. A perfume subscription box is a great way of experimenting with different perfumes and finding one that you like before committing to purchasing an – often expensive – full-sized bottle. It is also a great way of expanding your perfume knowledge an experimenting with different fragrance notes. For instance, you might habitually wear floral scents, but after trying some samples discover that you also like gourmands. Check out scentmagic.com for more information about women's perfume subscription boxes.
Eat nice food
Treating yourself to a delicious meal is a great way of giving yourself a boost and cheering yourself up. It might mean finally taking the plunge and trying that new restaurant you have been dying to eat at, or simply preparing yourself your favorite comfort meal. For example, you might decide to treat yourself to your favorite dessert. Alternatively, you could combine good food with good company and invite your friends to a dinner party you have prepared for a social boost. For example, you might decide to try something new and host a Thai banquet for your friends, complete with delicious drinks.
Treat yourself to a new outfit
Sometimes you can get stuck in a style rut and find yourself reaching for the same blouse and jeans every day. While it is good to feel comfortable in your clothes, this familiarity may have left you feeling drab and dowdy. However, changing up a few elements of your everyday style can quickly give you a boost and leave you feeling better about yourself. This doesnot have to mean a drastic change; you donot have to suddenly start wearing dresses and high heels if you feel more comfortable in trousers and flat shoes. Take some time to research the colors that best suit your coloring and bring out your best features, and the cuts of clothing that will look amazing on your particular body shape; you might find that a personal stylist or image consultancy can help you re-find your style. You might also find it helpful to go shopping with a friend who has a good eye for clothes; they will help to guide you towards an amazing outfit that you might not have considered by yourself.
Spend time with friends and family
Spending quality time with the people who love you the most is a very simple and quick way to give yourself a boost. With these people you can completely relax and be yourself, and they can help you to feel better about yourself by cheering you up with good conversation and an empathetic, caring attitude. Simply invite them around for a cup of coffee and a chat if you want to keep it low key. Alternatively, if you are feeling up to a more intense socializing session, you could gather a group of your friends and family and throw a party. A few drinks and some banging tunes are a great way of relaxing and releasing pent up energy, giving you all the opportunity to bond and have a much-needed laugh.