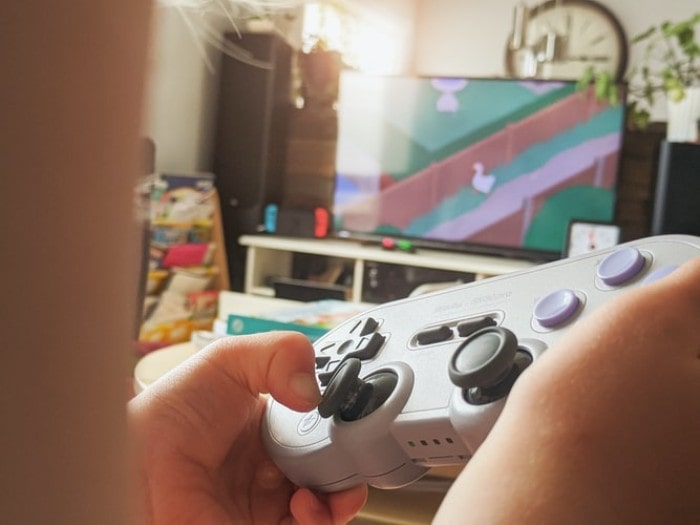 COVID-19 continues to transform daily lives. People are spending most of their waking hours indoors, businesses are shifting towards remote working setups, and the way you physically interact with others has changed forever. Since there's still no vaccine available, adopting good hygiene and practicing social distancing remain as everyone's main line of defense.
Placing yourself under quarantine may keep you safe from the virus, but there's no denying that it can be a very overwhelming experience. Lack of contact with the outside world or simply repeating the same things every day can bring about negative emotions that can greatly compromise your mental health.
As there's still no exact way to predict when this pandemic will die down, you need to find ways to cope with the situation in the meantime. Luckily, there are many different things you can do to maintain your well-being at home. From channeling your inner artist to playing a classic board game, this guide will discuss several activities you can do during the pandemic.
Channel your inner artist
Always wanted to learn how to play an instrument? Have you ever been curious about painting? Instead of scrolling endlessly through your social media feed filled with works of art made by other people, why not channel your inner artist today?
Taking up an artistic hobby can be one of the best things you can do during the quarantine. Watching tutorial videos or getting an online instructor to teach you how to strum the guitar or stroke a brush can keep you busy for hours. Not to mention that artistic activities can be very therapeutic and fulfilling.
Get up and exercise
A healthy mind starts with a healthy body. Now that you have more free time on your hands, make it a point to exercise. Following a workout program doesn't only help you stay in shape; it can make a huge difference in your mood and cognition, as well. Simply following a 3-day routine can already make a massive difference in how you structure your days.
Gyms may be closed until further notice, but don't fret. All you need to stay in shape is some open space. There are tons of resources online that will help you do DIY workouts with little to no equipment. At the same time, fitness companies and health organizations are generous enough to provide the necessary information regarding the basics of eating healthy.
Go gaming
It's no surprise that gaming has thrived over the past few months—after all, people are spending more time at home and have resorted to playing on their consoles or computers to pass the time.
If you have the budget, why not buy a Nintendo Switch? Games such as Animal Crossing: New Horizons can keep you calm and entertained. In case you want to stay frugal, there are also many free games that you can download at Steam.
Learn a new language
Are you a K-Drama or an anime fan? Why not learn how to speak Korean or Japanese to ditch the subtitles? Now is arguably the best time to learn a second dialect, with all the time you have in your hands.
Studying a new language can open many doors for you. Apart from keeping you busy at home, once you have become fluent, you can do the tutoring yourself, which can be a very lucrative investment. If you are a frequent traveler, being fluent in another tongue can bring about various income opportunities, too.
Play some board games
Your phone and laptop may keep you busy, but don't forget to detox once in a while. Staring at a screen all day can damage your eyes and may even disrupt your sleep patterns. To minimize usage, it's best to find gadget-free activities.
If you have some board games at home, don't be afraid to take them out. If you're living with kids, playing with them instead of letting the tablet become their babysitter will pave the way for fun and happy memories. At the same time, most board games, such as Monopoly, Codenames, and Scrabble, are brain-enhancing activities that can foster mental development.
Stream a show with friends
If you're lucky enough to continue working during this period, don't forget to take breaks. Since working from home can blur the boundaries between your professional and personal life, you may unconsciously be working longer shifts. Not knowing when to stop is the easiest way to ask for a burnout.
Staying productive during quarantine is essential, but don't forget to prioritize your recovery. Sometimes, the best way to wind down is to have a good laugh, so if you have a Netflix account, you can spend a few hours of your day to catch up on your favorite shows.
To make your viewing experience more meaningful, you can watch with your loved ones. Set a specific time every day to watch in the living room with your friends or family. But, if you're living alone, you can still enjoy some company by having a Netflix party.
Virtual hangout session
Staying under self-isolation can be an emotionally draining experience. If you're living alone, not being in contact with another person can bring about high levels of stress and anxiety. Luckily enough, we live in a digital age, and as long as you have a mobile device and a stable internet connection, you can get in touch with anyone at any time.
With this in mind, you should consider organizing a virtual hangout session. Video conferencing platforms such as Zoom can accommodate your whole circle of friends and allow you to host quick catchup sessions with ease. In case you have a relative who's about to celebrate his/her birthday soon, take advantage of the occasion and organize an online birthday party.
Spend Time Meaningfully
As the world transitions to the new normal, finding ways to spend time meaningfully will help you maintain your mental health during this pandemic. Trying the activities listed above with your friends and family will give you a refreshing escape from your old routine.
However, if you're struggling emotionally and mentally, don't push yourself to try to be productive or have fun. Slowing down is still a meaningful way to spend your time.
Author Bio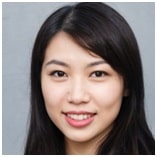 Sophia Ramos is a communications specialist for Shoor. An adventure-seeker, she's always on the look-out for new experiences. Sophia's not-so-secret guilty pleasure is binge-watching cheesy rom-coms and K-dramas.