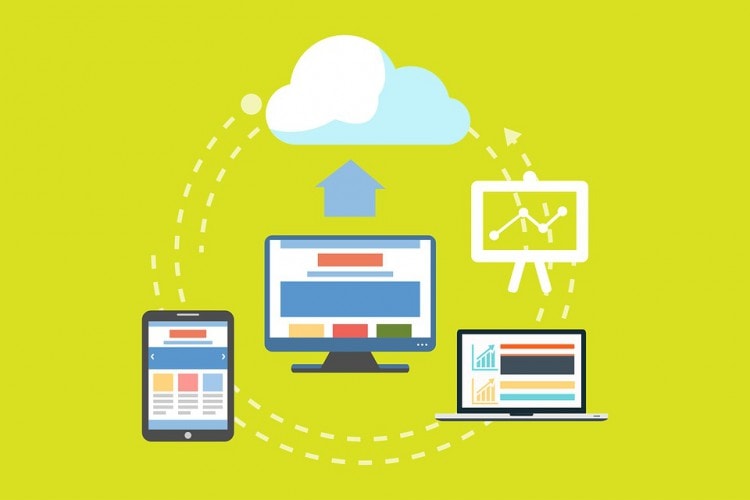 Remember those days when CDs, DVDs, floppy disks, card readers and pen drives were used to store information? Do they already sound too old? Thanks to cloud computing, you don't need to carry pen drives and DVDs at work anymore. Save your files in Google drive and you are done. Isn't it amazing? That's exactly what cloud computing does.
A new report from Google on the future of cloud computing gives us an in-depth view of the functionality of the cloud in shaping the corporate and domestic infrastructure of tomorrow. From rapidly evolving technology to what the digital future holds for us, the benefits are quite promising. Eager to know more?
Here're are 6 amazing insights that represent the future prospects of cloud computing in an era of virtual interviews, mobile marketing, and digitized communication on the go.
Cloud computing will be a significant revenue driver
According to a publication posted in Medium, cloud computing is currently trying to solve what went wrong with enterprise businesses. This is a clear indication of the fact that the domain of digitized computing will focus on fostering innovation and improving efficiency.
According to a survey, 79% of respondents already consider cloud computing as a significant revenue driver. On the other hand, 87% of them is of the opinion that the entire concept of cloud computing will flourish within the next decade.
This tells us that the global researchers and digital entrepreneurs are significantly banking on the effectiveness of cloud computing for future projects and enterprise growth.
Enhanced cloud security is on the cards
Small companies that provide cloud services may fail to secure the data in a way it is supposed to be. This calls for better supervision. Better security measures should be embraced in the following areas.
Risks
Measures and Controls
Encryption
Precaution
The security process involved in cloud computing includes business continuity and data backup.
This is expected to be observed across all organizations so that all vulnerable data can be secured and retrieved even if a natural calamity takes place.
Companies are adapting to new techniques to balance quality and speed
You have no choice but to stay competitive in today's digital era. Most of the progressive business houses face challenges in terms of innovation and progress. Cloud computing is helping all organizations to keep pace with the ever-changing security protocols, data breach and vulnerability.
With 60% of respondents agreeing to update security codes daily or weekly by 2029, the future of cloud computing seems significantly promising. More importantly, 37% of respondents have already adopted this strategy. This is again an indication that cloud computing is here to stay.
It is predicted that over the next 10 years, we will see an upward graph in the use of delivery techniques and integration.
A combination of cloud-based software products is on its way
Michael Corrado, Word Wide Marketing Manager with Hewlett Packard Enterprise, says:
"The future of cloud computing will most likely represent a combination of cloud-based software products and on premises compute to create a hybrid IT solution. It will balance the scalability and flexibility associated with cloud and the security and control of a private data center."
The cloud is said to increase additional data security in a world where most of the digitized information and corporate assignments are prone to theft and misplacement. This calls for upgradation in the sector of software management and data privacy.
With cloud-based software like Adobe Creative Cloud, Amazon Web Services and Zendesk already operating worldwide, things are expected to be upgraded with features that are not offered at present. 
Preventive controls in data security need to be improved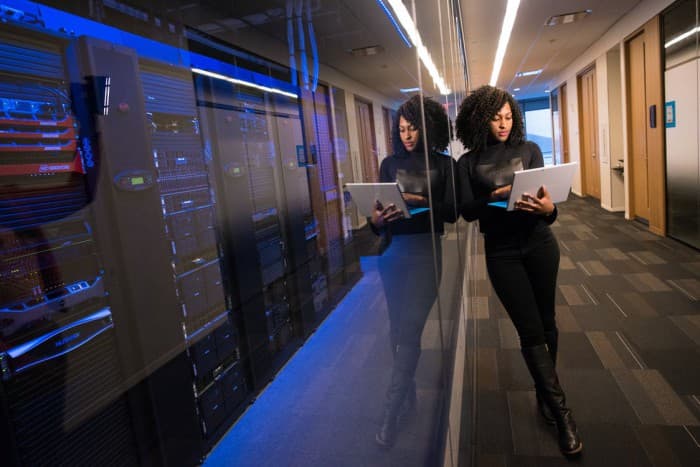 Apart from focusing on cloud data security, preventive controls associated with the same are to be acknowledged as well. You cannot expect your data to be secure unless the privacy controls are modified regularly.
Various measures and controls in the Cloud security infrastructure are found in the following segments.
Corrective Control: Reduces the intensity of an incident by putting an end to the anticipated damage.
Detective Control: Detects the incident that occurs and informs the users to perform corrective controls.
Deterrent Control: Schedules attack on the computing system by displaying a warning sign.
Preventive Control: Reduces attacks on the cloud system and prevents unauthorized access.
Cloud computing researchers and developers across the globe are collaboratively working towards developing cloud security.
Hybrid cloud computing is the next big thing
Jeff Fisher, VP, Strategic Alliances and Category Creating Enterprises Technology Executive at Kemptechnologies says:
"The future of cloud computing is undeniably hybrid. The term hybrid has several meanings in this context but all are critical to understanding the destiny of cloud computing. On one level, it means that organizations will leverage both public hyperscale clouds like AWS and Azure as well as private clouds."
The aspect of hybrid cloud computing implies:
Companies will leverage the potential of multiple cloud platforms Azure, AWS and Google Cloud platform.
The multi-cloud mode of operation is expected to help companies in avoiding lock-in-to a single provider.
However, IT executives associated with different organizations should be operating in multiple cloud platform environments. 
Parting words…
The rapidly evolving technology at a global scale seems all the more prominent with the concept of cloud computing entering the realm. With cloud computing opening up new vistas in the field of security, data management and integration, the future of the cloud is definitely promising.
Author Bio:
Bella Jonas is an enthusiastic tech blogger from New York, United States. Apart from being a blogger and a complete gadget freak, Bella is dedicatedly associated with allessaywriter.com as an essay writer for the last five years. During her time of leisure, you will find her working on amazing wall arts and creative sketches.