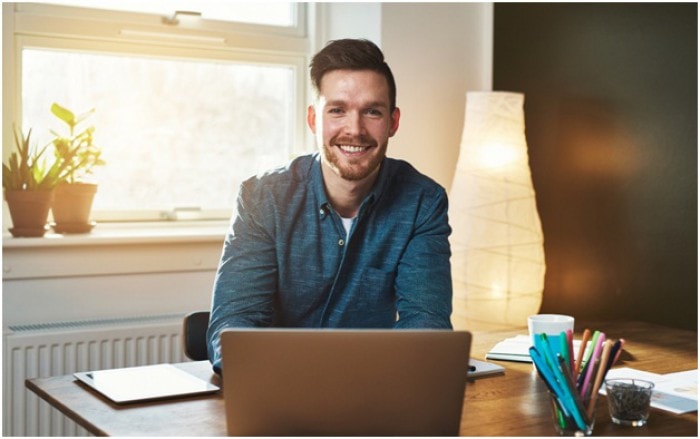 The year is 2019, and Cloud computing is responsible for the way business is done, irrespective of the field, geography,and size of the market.The good thing about cloud computing is that it is not just valid for big businesses; companies with 2-3 employees can benefit from cloud computing too.
One of the most prominent advantages of cloud computing is increased efficiency; the services are deployed in a blip and ready to be used instead of agonizing months that traditionally take to implement a new system. However, there is more to cloud computing than just utilizing the storage space.
There are countless benefits of cloud computing, but since the average attention span of a human is less than a goldfish, I would bore you with unlimited stats, figures, and boring charts. Here, I will present simple cloud computing benefits for businesses that are easy to understand and fast to convince.
It is not just a necessity anymore. It is a must-use service. It is up to you to stay behind or to move forward like everyone else. You cannot stay behind and not using cloud computing will keep you behind.
Business agility
As you grow your business, you need processes that can deliver projects quickly without overburdening your resources. If you're able to fulfill your projects faster, cheaper, and in good quality, your business will gain a competitive edge. With cloud computing, your processing speed will increase. This will result in reducing the project tome from 4 months to around 3-4 weeks, reducing the overall cost significantly.
Brand New Business model
It is time to forget the time that took months to devise a business strategy. With cloud computing services, the business models are being generated, revised, and even proposed with little or no effort. There are tons of companies who are using cloud services to come up with a new business strategy.
Especially if you are an entrepreneur and running more than one venture, it is best advised to take cloud computing into account. For instance, if you own a mobile app development agency, an e-commerce store, and a branding agency, you'll have to integrate all of these businesses within a single cloud.
Lessor no operational issues
The cloud services will significantly reduce problems and faults. This reduces the time wasted on operational and managerial issues, focusing only on the pressing issues. The useful thing about cloud computing is that you can apply the same strategy expecting the same results. This gives every organization to deploy the services without worrying about server images, application services, or even entire design patterns.
Efficient use of resources
Every business resource is essential. If you are wasting your resources, it means that you need to use these resources efficiently. If your employees know that they are utilizing their time and effort on the right stuff, they will be benefiting not just themselves but the organization as well.
In every organization, people are its most valuable resource. Which is the base of cloud computing?With cloud servers, physical labor work will be torn down to almost nothing. When everything is online, it will be easy for a company to implement cloud computing in a hassle-free way.
Reduction of capital expense
There is a huge debate about shifting from capital model to an operational model of business. Overall in some cases, especially for small companies, operational expense model is the ideal choice in terms of finances. Because when a company thinks of investing in a cloud model, they demand smart switching without losing any investments.
As you see, there is much more to cloud computing than technology alone. The true power of the cloud is what the technology, implementing rapidly deployed services in the cloud, can mean for your business.
Conclusion
It is difficult to live in isolation. Sure, you can implement strategies that have worked for you before, but if you are not willing to evolve you will lose a lot. Market is changing at an exponential rate. From simple chat software to AI-bots. Even customers understand that to get ahead companies need to evolve fast.
Cloud computing which was an alien term few years ago is now overpowering the digital cosmos like fire. Everyone is using it. And it is not just about using it. Companies are using it smartly. You cannot survive without cloud computing.
You can either follow the trend and evolve or you can stay back and vanish. Because in the coming years with so much data and information cloud computing is the only mode of survival. If you are not planning to close your business soon, I suggest you take this post seriously and take the tips mentioned in this seriously.