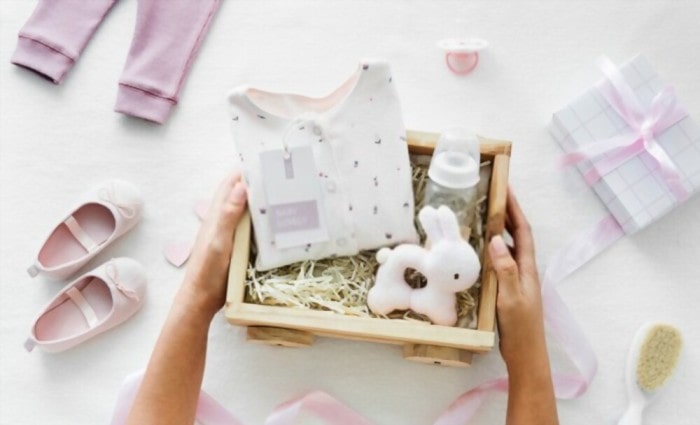 Babies can bring so much joy into people's lives, and it's always exciting to anticipate the birth of a new member of the family. They are a cause for celebration, which is why many soon-to-be mothers often throw baby showers to mark the occasion. At these gatherings, family and friends always shower the mother with gifts for her baby, and if you have a friend or relative who is expecting, you might be wondering what you should get for them. If you're struggling to find inspiration for your baby gift, here are some suggestions that might help you find the perfect present.
Mobile for the Crib
Not only do mobiles floating above a baby's crib look lovely, but they can also be very soothing for the little one looking up at it. Some play gentle music to help the baby drift off to sleep, too. They can also help with the baby's brain development as they are sensory objects that can help them understand different colors, shapes, and sounds if you do choose a musical model. You can see some examples of great baby mobiles for the crib here.
A Quilt
Baby blankets or quilts also make great gifts and will help to keep the baby warm or provide them with something to cuddle for comfort. If you have good sewing skills, you might want to consider making a quilt from scratch yourself as this personal touch will mean a lot to your friend or relative who is expecting. Alternatively, you could gather old t-shirts to make a t-shirt blanket or other items of clothing that hold some significance to the mother of the baby and you. These will also make great gifts for when the baby gets older and be a wonderful addition to their bedroom.
Books
Books are another excellent gift that can contribute to the baby's development. Reading with children is very important from when they are infants right through until they are old enough to read independently. It will help them with their literacy skills but can also help to inspire a creative imagination. For infants, it's best to buy board books as these are more robust (they will chew on everything when they are teething!) However, you could always buy a collection of books so that they do have some for when they are a little bit older, too.
Clothes
Another common but useful gift for mothers-to-be is lots of baby clothes! Of course, the mother will enjoy shopping for her bundle of joy herself, but as baby clothes can get expensive, it's always useful to have a few items gifted to you. If you are going to get a collection of clothes for the baby, think about getting some that they can use beyond the first couple of months. Babies do grow quickly, so having a few different outfits they can wear as they get older will be much more useful. Otherwise, mom isn't going to get a lot of use out of your gift. If you're not sure what gender the baby is yet because the mother doesn't want to know the little one arrives, choose gender-neutral clothing to play it safe.
Stash of Diapers
OK, this might not sound like the most glamorous baby gift in the world, but it is certainly practical! Mom is going to need a lot of these, so having a stash already good to go when the baby comes will be very useful. Add nappy rash creams and cleansing wipes to the hamper, and to make it a nicer gift, decorate the hamper with some lovely baby-themed decorations. You could even include some baby food, and bib, and other useful bits to make it even better.
Artwork
If you want to give the mother something a little bit different for her baby, consider getting some beautiful framed artwork that can be hung up in the nursery. It could be some creative calligraphy that reads the baby's name or a beautiful scene from a classic children's story that the parents were fond of as kids. It's something that can be kept and cherished forever and will help the baby's room look stylish.
Bubble Bath
Babies need to be bathed, so getting some lovely baby-friendly bubble bath would make a lovely gift! You can also purchase mother and baby bath essentials, and including a little something in the gift for mom as well, which will be very much appreciated. She is certainly going to need a relaxing bath whenever she gets the chance! You could even include some rubber ducks or other bathtime toys that the baby can play with while the splash around in the tub.
If you have a baby shower coming up and are finding it hard to figure out what to get as a gift, consider the suggestions above. You can get one or more of these, and all of them will be greatly appreciated by the expectant mother.