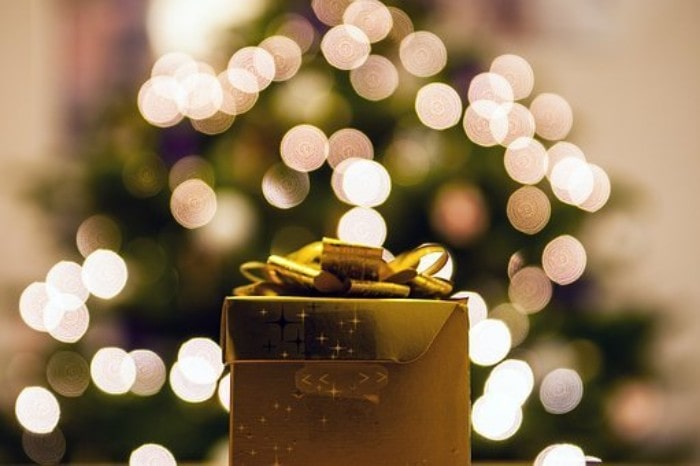 Are you looking for some 30th birthday ideas or more significant milestones? Anyone can easily order a gift basket, including flowers, tastiest gourmets, a bubbly, and any other gift you deem suitable for the recipient. But do you want to know where the icing comes from? I bet you do. Well, it's choosing gifts that have a personal touch. Handmade products show you have been quite thoughtful.
If year after year, you've given similar presents to your beau or loved ones, maybe it's high time you shift your thoughts to something different, enticing, and personalized. Please sit back and relax as you peruse our curated handcrafted gifts bound to wow your peeps!
Photo Coasters
Using coasters while dining is a trend that most people have embraced. They are affordable and add a delightful tables cape to your dining table. One may wonder, are you seriously suggesting to give coasters to a "darling" on their big day? Well, not until you listen to how you can add some magic to them. Remember those golden moments your loved one has had in the past? Maybe a particular person they lost? That should take you to archives so you can dig those photos.
Then get some essential coasters in any shape, and ask your photo developer to paste them on top. Now have them wrapped and get ready to present your offering. Be warned; you better have some tissues as the recipient might shed some joyful tears. It's a memorable birthday gift that he will live to treasure.
Knitted throw blanket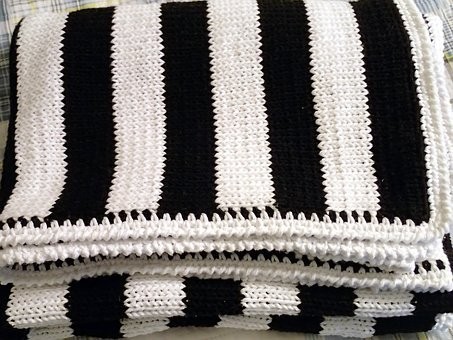 The chunky arm-knit throws are on top of the list of handmade gifts for loved ones. Although they are quite common during the Christmas season, they can be ideal for any other occasion, including birthdays. Most people love to snuggle on the couch while watching an exciting movie with their dear one, or accompanied by a glass of chardonnay. It can be lovely to have a personalized name of your BFF to mark it as an epic milestone. Consider it as one of the 30th birthday ideas.
Savories
If you are a culinarian, why not flaunt your skills with some delectable? You can do some cheese pastry, samosas, cupcakes, or anything interesting. Then use a bread basket and arrange your offering there. Cover with a towel, and use a cute silky ribbon to wrap it up. These paired with a bubbly are divine.
Monogrammed robe
You know those lazy rainy-days like a Sunday when you want to have breakfast in bed? Everyone has them, and a bathrobe comes in handy. So, whether it's your BFF, your hubby, your old folks, or someone special celebrating their birthday, you will get to their good books with this present. However, ensure to have it monogrammed with their initials or how they prefer getting addressed. And it's that little touch that makes the present meaningful and unique.
For a glitter lover
It's not a surprise that most ladies love sparkly gifts. That clutch bag with some shimmers, a glittery phone cover, and many more accessories. But did you know that you can spruce up anything you already have yourself? One of the perfect 30th birthday ideas can be to deck up glitters in the birthday venue. From glass candles to disco balls and clear flower vases.Even the happy birthday garland and everything else that can look fun.
Hand Blown glass personalized
What makes this gift for mam so special is hand blown glass, personalization, and the lace heart. But the most mind-blowing thing is that glass art is all handmade. Perfect gift for your mama's birthday, Mother's Day, or any other time you are feeling sentimental.
Handmade beer glass
Is your Pops a beer lover? Well, if he delights in taking some pints once in a while, this is an incredible birthday gift he will adore. It is really captivating to look at this handmade sequel that he can proudly add to his library.
Hand-colored glassware
If your BFF who is soon cloaking thirty is a vibrant person, these Murano Italian glasses will rock his world. It can be one of the superb 30th birthday ideas to kickstart a new lifestyle. Turning thirty doesn't have to be boring, and that's what this gorgeous gift depicts.
A charm dainty for your BFF
It is a super-cute handmade bracelet that any woman will love on their wrist. Artfully designed with Italian Balls and a high-quality 14K solid gold, to last. However, it is a modern millennial for fashionistas. Now, you get to know what you will be receiving your buddies for their birthday or other epic occasions.
Sponge shower soap
Long stressful days happen for everyone. And wouldn't it be fab to unwind with a relaxing shower using a sponge soap that moisturizes your body? Made from natural pomegranate, it helps to remove the dryness on your skin and balances the pH and oil ratio the skin requires. It is also therapeutic, as it helps to tighten your skin to give you that youthful look.
Hoop earrings
Most ladies will probably have a piece of these chic hoops. But, if you know someone who doesn't have them, it's ideal to have this gorgeous addition to their jewelry collection. They are sophisticated pieces and are great go-to-pair.
Homemade salsa
Did someone say salsa and chips? These two happen to pair perfectly, as they make a lovely snack. It's super-easy to make this using tomatoes, onion, garlic, cilantro, green chiles, and jalapeno to add the heat. Then put the batter in a blender or food processor, and pack it in mason jars. Use a gift tag to tie, and now you are ready to delight someone.
In conclusion, nothing beats the sight of a loved one opening a wrapped-up gift that you have added to your touch. Your heart warms up as you see the delight in your loved one's eyes. By now, some of the 30th birthday ideas have started streaming. And any other significant milestone like anniversaries can be fab to give these meaningful gifts.