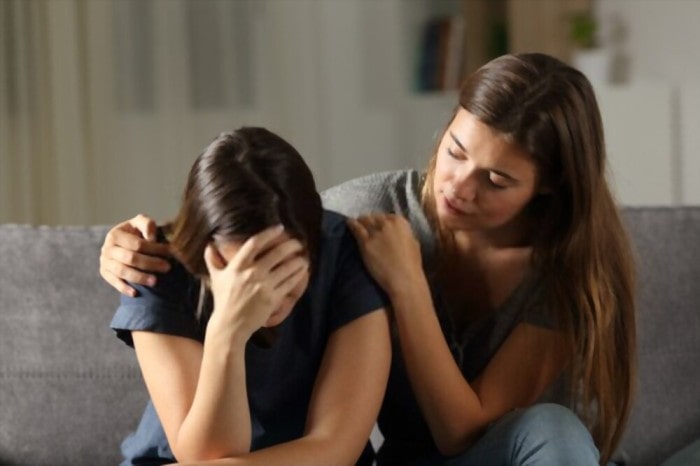 Grief comes to all of us at some point in our lives and can affect everyone in different ways. Yet, when you have a loved one who is experiencing grief it can be hard to know how to support them.
Of course, you'll worry about saying the wrong things, or worse, not being there enough for them. It isn't an easy situation to be in, especially if you haven't experienced grief yourself before. That is why we have put together several pointers to help you support your loved one. The list is by no means exhausted, but we hope that it'll give you a starting place, especially if you've been finding yourself struggling to give them the support they need.
Ways You can Help
Reach out to them. It doesn't matter if you don't really know what to say, they'll appreciate that you're there to support them. Simply let them know that they are not alone and that you are there for them. It will mean a lot.
Rather than worrying and trying to find the right words to use that will bring them comfort, let them talk to you. They may want to tell you and reminisce about all of the happy time, or discuss the practical issues they are facing such as the funeral or the probate process. Whatever they do want to talk about, give them time and listen to what they say.
Be accepting. Grief can affect a person in many different ways. Of course, there is a process to go through, but it's never the same for everyone. Don't tell them how they should feel, just let them take their time and support them however they feel.
Offer some practical help. When someone's loved one dies, there can be so much going on, such as letting friends and family know, planning the funeral and such. However, all this work can cause a person to put important day-to-day tasks on the back burner. Offer to pick up their kids from school, do the washing or prepare them some meals to put in the freezer. Be there for whatever they need and make sure they know they have someone to rely on when they need it.
Offer ongoing support. It is a common misconception that once a funeral has taken place, life will go back to normal. However, this isn't the case for those who have lost someone they truly care for. What frequently happens is that friends and family drift apart after the wake finishes and this can be an incredibly lonely time for an individual. Make sure to be a good friend and continue to offer them support, whether that's emotional or practical.
Be careful with what you say. Of course, there is no rulebook as to what is right and what is wrong to say, and it will always depend on your loved one and the circumstances surrounding the death. However, sometimes some things are simply best left unsaid, such as comparing their experiences to yours, everyone experiences and deals with grief differently. Be careful to not impose your religious beliefs on them either by saying they have 'gone to a better place', this may comfort some but not others.
Allow them to show their emotions. When someone is experiencing grief, there will be a lot of tears. Don't be afraid of saying something that triggers crying. Their emotions will likely be near the surface anyway and crying is simply just another part of the grieving process and a way to process emotions.
Offer ongoing support. There is by no means a timetable for grief. People who are grieving need time to heal, so be patient and be present when they need you to be. Even if he or she doesn't feel ready to talk about their feelings just yet, knowing that you're there will give them comfort.
Above all, make sure to show your love. Show up, say and do something. Be willing to stand beside the hole that has been left in your friend's life, even when life gets tough, without turning away. You may not have the answer, but just listening, being there and being present. Love is what will last throughout everything.
If you have a friend who is going through this difficult grieving process, the best thing you can do is to simply be there. Let them know that they have someone to call at 2am when they need to talk and miss their loved one. They'll hugely appreciate it and will likely return the favour when the tables are turned and you need it most.
This article was put together by The Probate Bureau, leading probate office Colchester. The Probate Bureau are legal experts who aim to save families time, money and stress at one of the most difficult times of their lives, when they lose a loved one.